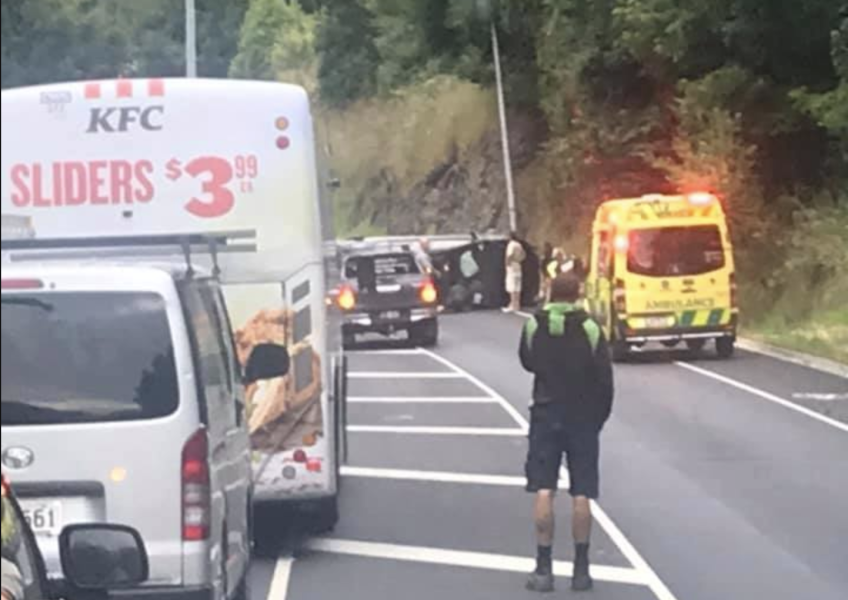 Driver - "QLDC ignored traffic gridlock."
---
A taxi driver has contacted Crux to say that the ongoing traffic chaos in Queenstown this morning could have been avoided if QLDC put traffic control measures on the single lane Edith Cavell bridge. The situation is a warning sign for other emergency situations such as an earthquake or major fire.
The driver, who did not want to be named, called QLDC almost two hours after this morning's serious accident on Frankton Road - pleading for traffic controls to be put in place on the Arthur's Point bridge where he says only four cars were waiting to drive towards Queenstown but the line of traffic trying to get out of Queenstown stretched five kilometres back into Gorge Road and the town centre. The driver told Crux that the QLDC person he spoke with had no knowledge of the accident and no action was taken.
As far as we can ascertain no action has yet been taken, even though two way traffic control was in force on the single lane bridge over the holiday period.
Police report that the accident happened at 7.25 am this morning with one person sustaining critical injuries and a second person with minor injuries.
The accident has closed Frankton Road and brought Queenstown, the airport, and surrounding areas to a virtual standstill.
Many comments on social media have focussed on the fact that this accident highlights Queenstown's extreme vulnerability in an emergency due to limited road access - and the lack of a response from council staff.
Main Image: Queenstown Trading


---