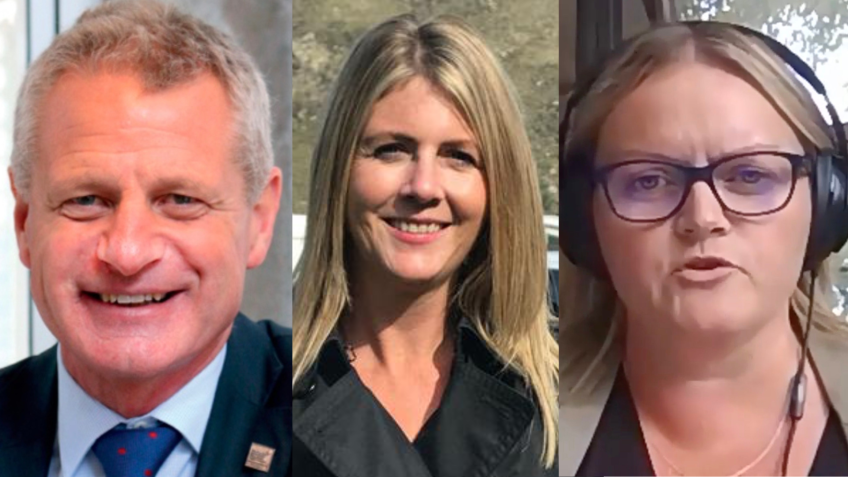 Robertson, Stokes, Paterson project goes $20m, 40% over budget
---
The controversial New Plymouth stadium project being managed and built by three Queenstown consultants has gone 40 precent over budget – with no guarantee the blowout won't rise further. The capacity of the stadium is also being reduced at the same time as the costs have gone up.
The project was supposed to be firmly capped at $50 million but has now ballooned to $70 million, with the taxpayer having to fund most of the blowout.
Bruce Robertson and Queenstown Chamber of Commerce CEO Ruth Stokes are a key part of the governance group overseeing the Yarrow Stadium project, which Mrs Stokes' friend and colleague Jendi Paterson has been contracted to be the construction project lead on.
Previously the Taranaki Stadium Trust, owned by the Taranaki Regional Council, has told Crux that the stadium project was running on time and on budget, adding that there had been no changes in the roles of the Queenstown trio.
Crux has revealed that Mrs Stokes overstated her team's experience to the stadium trust in convincing them to hire Ms Paterson. Mrs Stokes told the trust that Ms Paterson had played rugby for New Zealand and that she had been working on a "new stadium" project in Blenheim when that project was in fact an existing town swimming pool.
Mr Robertson, the former assistant auditor-general, who wrote the recent "no change" report on the billion-dollar QLDC Lakeview project, introduced Mrs Stokes to the stadium project, who in turn introduced Ms Paterson. Mr Robertson was then paid for his services via Mrs Stokes' company ZQN7 Ltd.
Crux is currently investigating how Ms Paterson came to take on a project management contract with the Invercargill City Council in early 2021 while continuing with the full time project lead contract at the Yarrow Stadium.
This was a statement made to Crux by the stadium trust as recently as April 27.
"The fact that the West Stand will re-open this winter, and is on track to be delivered on budget in a very challenging construction environment, is a testament to the skills and experience that the Council has bought on board to deliver this project for the people of Taranaki.
"The Council and Trust also refute allegations that Mr Robertson, Ms Stokes or Ms Paterson misled them by overstating their experience.
"Mr Robertson and Ms Stokes are consultants engaged for their project governance and risk management skills and experience. Ms Paterson is engaged for her skills leading complex projects."
Crux has approached the stadium trust for comment on the budget blowout and is currently waiting for official information responses from both the stadium trust and the Invercargill City Council.
A formal complaint was lodged by Crux yesterday with the Office of the Ombudsman in relation to continuing breaches of official information deadlines by the Invercargill City Council in withholding information from Crux about Mr Paterson's contract. These delays are continuing in spite of the intervention of council chief executive Clare Hadley.


---