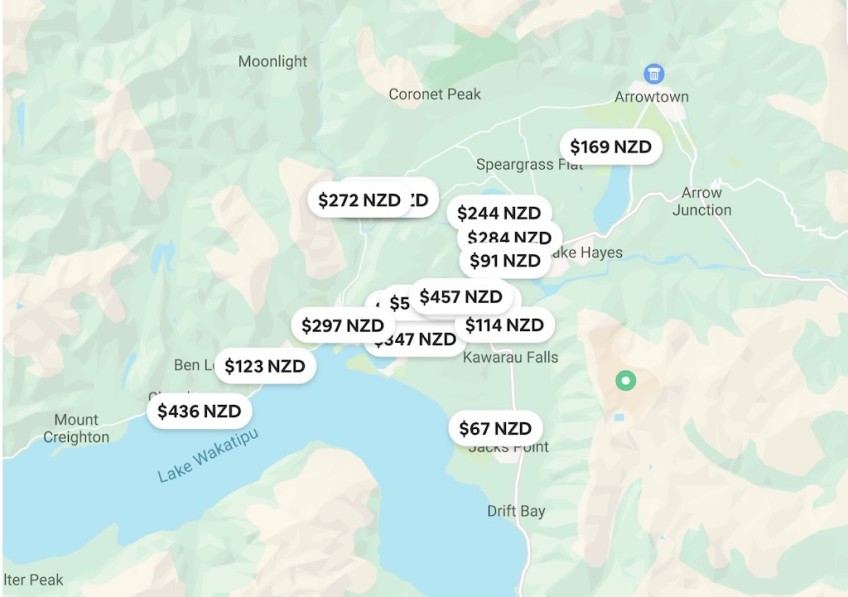 'Pseudo-hotels' require regulation: QLDC mayor
---
Homes letting out rooms separately, acting as "pseudo-hotels", is the main issue Airbnb presents to Queenstown's rental market, Mayor Glyn Lewers says.
"The whole house gets changed and made into an Airbnb and each individual room is leased off."
He's aware they're operating like hotels but not on a "level playing field" with them because they don't have the same compliance costs.
This includes fire safety and the same responsibility to provide "warm, healthy rooms" to guests.
Removing these properties - which otherwise may have been on the long-term rental market - makes it harder for families, and often those filling "high skill" roles, to live in or relocate to Queenstown, Mr Lewers says.
"We've got to find a way and this will have to come down to regulation, but they've got to meet the same standards as if you're a commercial hotel operator."
Currently, visitor accommodation falls between the cracks of legislation – neither complying with healthy homes rental standards nor those of a hotel, he says.
This year there's been amendments to the Healthy Homes Initiative actioned. They're aimed at improving cold, damp, drainage, and draughts in rental properties, but Mr Lewers says it's "produced perverse effects on the rental market".
"That piece of legislation has removed long-term rental stock from the market."
Now Mr Lewers is trying to find a way to better regulate these pseudo-hotels, as well as other problematic visitor accommodation initiatives.
He's unsure if it stretches past the limits of local government, so he's working with the Spatial Plan Governance Group, the Ministry of Business, Innovation and Employment and says he'll push the bed-tax again after next year's election.
"I know this [the spatial plan] is long-term view but we've got to start setting these structures in place to get there I see allow long-term rentals to be easily put on the market."
Crux has also asked Airbnb New Zealand how willing it is to work with Mr Lewers, and other local authorities to better regulate the short-term rental industry.
Michael Crosby, the head of public policy for Airbnb in New Zealand and Australia, says it already has a national strategy on the topic that's two years old already.
"Airbnb has previously outlined our best-practice regulatory framework for STRA (short-term rental accommodation) in New Zealand. Each of these principles are designed to work together through a whole-of-government approach to create a regulatory framework which will help unlock the full economic potential of a sustainable visitor economy.
"These principles would ensure a common framework, whilst allowing for local government to respond to local needs as required."
Mr Crosby says developing a "streamlined, national framework" is best, as there's 78 councils across the country.
"It is confusing for visitors and hosts to try to understand and respond to potentially 78 differing regulatory approaches in each region of New Zealand."
Mr Crosby says a national plan will allow consistency for guests travelling across the country and provide greater certainty for hosts.
Included in the framework is an ability for Airbnb to provide to local authorities clear information about the number of Airbnb listings (and listings on other platforms) around New Zealand - something that's been happening in some big tourism town overseas.
Airbnb proposes a sliding scale of regulation to provide exemptions for primary dwellings, as well as a national standard approach for defining short-term rental accommodation activity in a non-primary home and a tool kit for local councils to manage it.
But it doesn't seem like a national conversation is being had, despite this Mr Lewers starting to drive action from this region.
At the moment, he's in conversation with MBIE about developing a code of conduct for peer-to-peer accommodation and introducing New Zealand business numbers to these hosts.
Mr Lewers says he'd also asked Airbnb for this information but there is currently no "legislative backing to get them to do this".
He says developing the business code means IRD and local government will have the ability to see the listings and behaviour within their area.
They'll be able to monitor the pseudo-hotels, and "illegal Airbnbs".
Illegal Airbnbs has been an issue Crux has previously outlined in our visitor accommodation deep-dive. It refers to the visitor accommodation operating outside of the legislation put in place by the Queenstown Lakes District Council in 2019.
"Illegal Airbnbs" includes properties in high-density areas being used for more than 90 nights or those not obtaining proper resource consent.
Mr Lewers says it's difficult for the council to monitor Airbnbs that are operating outside their visitor accommodation regulations.
"It's very human resource intense to do a lot of monitoring - it takes a lot of effort from our side…if there's a way to make it automatic, it'll make things easier."
Mr Lewers is also keen to get a bed-tax rolling and has started a conversation with the Department of Internal Affairs on this, restating the reasons why Queenstown needs it.
But a bed-tax is something that has to be approved by central Government, and he's not expecting to see a political decision like it happening before the election.
"Politically, that'll have to happen after the central government elections, and we're aware of it."
Mr Lewers believes visitor accommodation is an issue all members sitting on the council table are in support of looking at.
"It's something as a team we [council] want to look at, and that'll happen probably in the first couple of months of next year."
For now, he extends his sympathies to hospitality and tourism businesses - he's heard fears voiced in the community that staff shortages will impact on service delivery and, in turn, reputation.
"Finding staff is a real concern in the business community...people are pretty nervous that the level of service will drop and obviously they don't want to see that."
Read more:
Successful Airbnb regulation exists, hotelier says
The 'Airbnb invasion' of Queenstown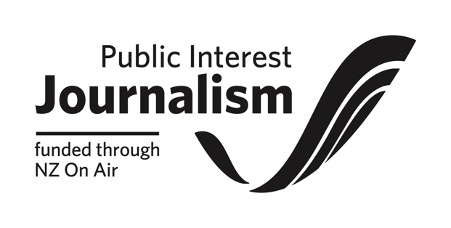 ---