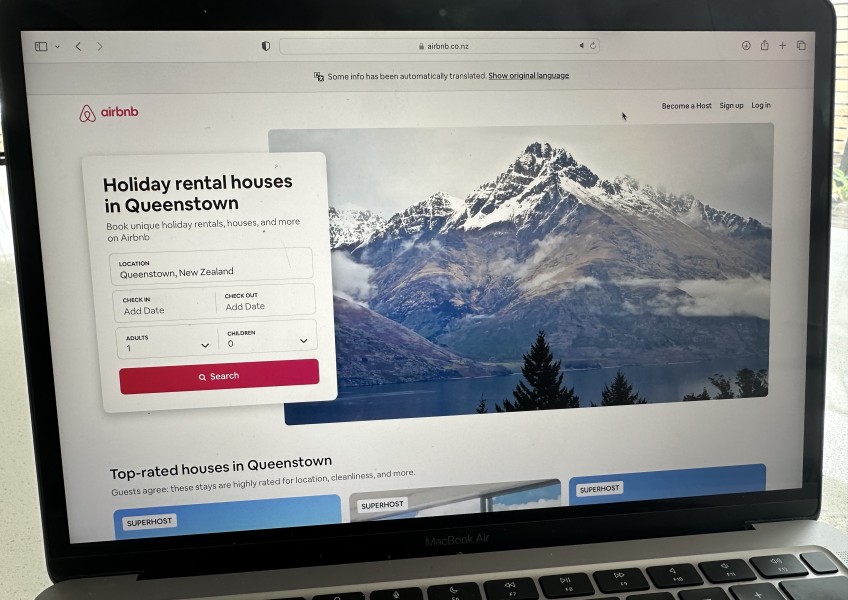 The 'Airbnb invasion' of Queenstown
---
Airbnb - whenever we start talking housing squeeze in this neck of the woods someone points the finger.
Overseas, local authorities are being proactive, working with the site and sharing listings, and regulating properties. Should our council be doing the same?
As we head into summer, Queenstown landlords are evicting long-term tenants, offering their spot to tourists instead. Tighter tenancy laws and increased revenue potential makes it a more attractive option.
We chat to local property managers, the council, an Airbnb researcher and look to overseas and local reports in a deep dive into the issue of Airbnb.
Last week, the European Union forced through law that Airbnb must hand over the data of every property listed in a specific area to the appropriate local authority, allowing easier regulation.
On the other hand, the Queenstown Lakes District Council appears to respond to illegal Airbnbs on a reactive, case-by-case basis.
But many, including a Christchurch-based academic who's an expert on the topic, reckons there's better strategies out there.
Queenstown property managers have noticed the increasing shortage of worker accommodation and an increase in the number of people needing a longer term roof over their heads. The resurgence of visitor accommodation is a factor, but it's not the only one.
Professionals Queenstown property manager Kylie Brown says recently "lots of tenant inquiries have been saying they need to move out of their property, [because] their home's going back into holiday accommodation".
Unlike the past two years, 2022 has avoided sudden border closures and lockdowns, and the rest of the world is opening back up, so Ms Brown believes there's now more trust in Queenstown's tourism.
"I think these people with holiday homes are confident that the market is strong again and wanting to put their homes back into visitor accommodation."
Ms Brown also says it's "a lot more profitable" to house visitors than long-term tenants.
Harcourts Queenstown property manager Paul Hibbet has also observed a lot of tenants evicted as their rental converts to visitor accommodation, noting that landlords had the right to do so under current law.
Mr Hibbet remembers when Airbnb first came to town and the "massive effects" it had on the rental market, but there are other factors at play, like new tenancy laws.
They're very tenant friendly, they aren't very landlord or investor friendly, he says.
In 2020 Labour amended the Residential Tenancies Act 1986. Following this, rental bidding was removed, as were 90-day no-cause terminations. Rent increases could occur once every 12 months instead of the previous six months. Renters are now allowed to make 'minor changes' to the property under the new law.
Further changes to the Healthy Homes Initiative came into effect in May 2022, improving standards around heating, insulation, ventilation, moisture and drainage, and draught-stopping in rental properties – on the flip side, requiring landlords to cough up cash.
"A lot of landlords are just refusing to put their home into the residential rental pool and just having it for themselves and for their friends.
"A lot of people bought houses last year when it was a good buying market, then with the new laws, it's less attractive to rent them out. So they opt out."
Mr Hibbet says the rental market could return to pre-Covid times, or worse if we don't do something soon.
By the numbers – Figures from Wednesday, November 16
There are just over 20 rental properties on TradeMe. Ms Brown from Professionals Queenstown says it's sat at that number for weeks, but every day brings a new tenant inquiry in her inbox.
Harcourts Queenstown has no listed rentals on its site. Last Wednesday, November 9, Harcourts Queenstown had three rentals available, one x one-bedroom, one x three-bedroom, and one x six-bedroom – but they've all gone.
An "Entire Home" AirBnb search for one guest on a one-week stay in Queenstown, showed 729 properties, averaging $725 per night.
Council's role
QLDC imposed tighter visitor regulations on March 9, 2019. These regulations split housing into four different zones, each with different consents:

The rules are the same for Low Density Suburban Residential Zones, Medium Level Density Residential Zones, and Arrowtown's Residential Historical Management Zone. Visitor accommodation in this area must register with the council. This also means:
Properties used in this manner will see rates increases of 25 to 35 percent
Housing in these areas used for visitor accommodation from 0 to 90 days a year requires a controlled activity resource consent, costing $1,700
If property is listed for 91 to 180 days, this is classified as a restricted discretionary activity and a consent for this is $2,200
Houses let for more than 180 nights require a non-complying consent, which is $3,300 to obtain, and further increases to the rates bill.
Since the new regulations, the Queenstown Lakes District Council has issued 339 resource consents for Queenstown alone.
Then there are High Density Housing areas - properties in this these zones only be used for 90 days maximum, but do not have to register with the council or pay for a consent.
In the old regulations, the QLDC said visitors must stay a minimum of three nights. But this condition was removed in 2019.
Two emails appeared in our inbox in late October from readers saying "illegal Airbnbs" are largely responsible for the housing crisis – meaning accommodation operating without a QLDC consent.
We asked QLDC how they track and enforce visitor accommodation activity. Their reply:
"If we're made aware of a property potentially providing visitor accommodation unlawfully (for example, by failing to register or obtaining the appropriate resource consent) the matter would be escalated to the QLDC Monitoring and Enforcement team. They would investigate and any take enforcement action required in line with Council policy. This could range from education through to infringements and prosecution."
Crux also attempted to track down the amount of Airbnbs in Queenstown operating without consent.
It proved difficult since Airbnb say they're "unable to provide city or country level data" like that we requested when we reached out for the numbers.
Regulation controls overseas
Local Airbnb academic Anthony Brien notes Airbnb does work with local bodies when asked, and has been doing so overseas.
It was Mr Brien who brought to our attention the earlier mentioned European Union enforcements.
He says this legislation, requiring Airbnb to hand over property listings information to appropriate local bodies, makes it easy for councils to regulate their accommodation.
"The local authority will get that data arriving every month. They'll just do a straight data check against their registers and they'd know.
"Overseas, governments are getting very clear – if you want to be in this business of short-term rentals, then you do have to comply."
Mr Brien believes similar agreements could be imposed here, but a focussed, national discussion needs to be organised.
When Crux spoke to new councillor Matt Wong on Monday about accommodation, he also labelled the Airbnb conversation as one that needs to happen nationally.
Mr Brien is an Associate Professor of Business and Hotel Management, as well as the programme director for the Bachelor of Commerce (Hotel and Tourism Management) at Lincoln University, and researches commercial accommodation.
In London, there is the same 'no more than 90 days' rule that Queenstown has for high-density areas, but Airbnb's platform enforces it.
"Their system will not allow you to register your house on that site [Airbnb] for more than 90 days," Mr Brien says.
He's also found overseas, during stricter regulations and the charging of commercial rates, many properties revert to long-term tenants.
Research has also been conducted by the University of Canterbury in partnership with ChristchurchNZ - they compiled their findings into the report Airbnb and the Formal Accommodation Sector: Perceptions of Stakeholders and released it in 2019.
The report looks at Barcelona as an Airbnb case study. The Spanish city introduced licenses and permits – then followed up on properties operating without one.
"In 2016, Barcelona fined Airbnb €600,000 for advertising unlicensed flats," the report says.
The Barcelona council has a team of 40 holiday-let inspectors who find illegal holiday-let properties and follow up on them.
Before these changes, there'd been a few anti-Airbnb protests on Barcelona's streets. The Airbnb Invasion of Barcelona in the New Yorker covers these in detail.
To summarise: the city has 1.6 million residents, and some of them didn't appreciate 20 million tourists visiting each year.
Similar local-to-tourist ratios can be seen here. The QLDC's spatial plan shows 10,000 visitors every day during 2021 – a number that will increase to 42,000 in 2051. Yesterday, we reported that Queenstown arrivals are already matching pre-pandemic figures and are set to climb.
UC's report says Airbnb and Barcelona came to an agreement in 2018. The platform now gives Barcelona officials access to all their city's listings – the same as the European Unions recent enforcements.
In their first year of collaborating, 2,577 Barcelona listings were removed from the Airbnb website for operating without a city-approved license.
Closer to home, Auckland cracked down on visitor accommodation in 2018, handing out rates bills with up to 225 percent increases to Airbnb and Bookabach hosts.
Informally known as a "bed tax", the increased rates bill for Aucklanders meant it wasn't financially viable to accommodate visitors anymore.
The New Zealand Herald reported that one host who rented out a one-bedroom sleepout at his home, saw rates on his $1.8m property, increase from $4,191 to $13,628.
This Auckland scheme has since been suspended.
Mr Brien doesn't think a bed tax is the right way to go, he says it drives up commercial prices too high, to the extent that people wanting a Queenstown holiday would stay in Cromwell instead, and visit Queenstown during the day.
Host motivations
The University of Canterbury report also interviewed 22 Christchurch hosts about their motivations for providing the service.
The study segmented hosts into three smaller categories:
Professional hosts: those who overlap in character/interest with formal accommodation providers
Semi-professional hosts: owners of investment properties
Casual hosts: those offering rooms in their homes
"Semi-professional Airbnb hosts seemed to pose the biggest threat to the formal accommodation sector, as they were most likely to be avoiding commercial obligations while acting as a business," the report says.
However, the hosts interviewed didn't believe it was fair to ask them to comply with commercial regulations because they were offering a different product.
Semi-professional hosts said that they use Airbnb to pay off investment properties. Many of the semi-professional hosts said that they had purchased investment properties with plans to list them on Airbnb. Confirming the words of our local property managers, a few of the interviewed semi-professionals believed renting out properties through short-term booking platforms was much more convenient than having a tenant.
"Semi-professional, and professional hosts, caused the most disruption to the community, by taking housing stock out of residential supply, causing problems with uncollected rubbish, parking, and noise," the report says.
Casual hosts stated that they use Airbnb to make some extra money and to pay off their mortgages. Their primary motivation was to earn extra money. They also said that they were enjoying meeting new people and socialising with them. Interestingly, the report found Airbnb takes more revenue from motels and backpackers than it does from hotels.
To better understand the numbers, the study recommends StatsNZ undertakes monthly data collection of accommodation-sharing platforms in the same way it does formal accommodation. They recommend collaboration between local and national governments and New Zealand's tourism and hospitality sector, suggesting they observe successful overseas models.
In the meantime, lack of housing seeps into Queenstown's culture, with employers purchasing housing for their staff, Queenstown hopefuls advertising themselves as great flatmates on social media, and one Queenstown mother living apart from her son.
Despite our in-depth analysis, Crux believes one of our recent social media comments sums up the housing problem best:
"Homeowners think businesses should pay more and provide staff housing. Businesses and locals think council should restrict air bnb. Council think government are the ones who should do it. Airbnb say they are just helping struggling home owners with the cost of living. Excellent."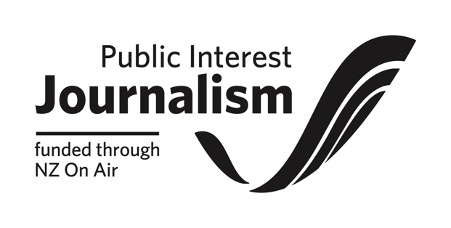 ---