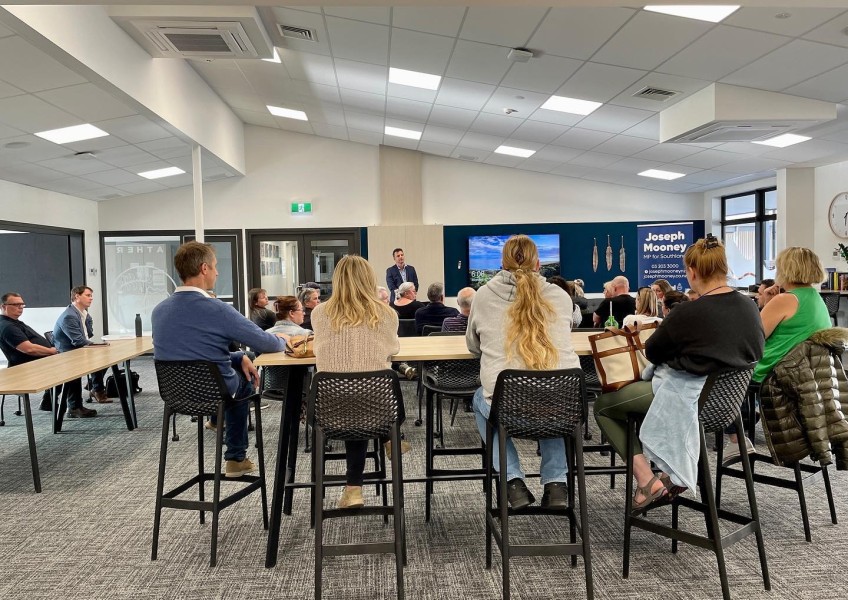 Progress in Hanley's Farm postal bid
---
The Australian developer of Hanley's Farm has offered up a potential option for local households desperate to have a post box closer to home for receiving mail.
After a public meeting was held this week, RCL Group has contacted a local residents group to say it's identified a parcel of land it owns at Jack's Point that would be suitable for a postal facility.
RCL has told the group it would be happy to build a facility and lease it back to NZ Post.
However a spokesperson for NZ Post says it would be unlikely to lease and operate a space itself but may consider working with a potential retail partner who is.
In other places, it's partnered with "the likes of Paper Plus" and others to provide postal services in locations that do not have a corporate store, the spokesperson says.
Two representatives of the state-owned enterprise were at Monday night's meeting, along with a local project manager for RCL Group, Southland MP Joseph Mooney, and approximately 30 community members.
Rachel Primrose, a resident of Hanley's Farm who's rallied locals to campaign for better postal services in their new neighbourhood, says many people at the meeting shared their own experiences of not having easy access to mail delivery, and they ranged from the "inconvenient to absolutely heart-breaking and distressing".
One family had tried three times to have passports delivered from overseas.
Another family, struggled to chase a package of hand-knitted baby clothes sent from family members overseas – the precious package went there and back and there again to eventually arrive to a baby that had grown too big to wear the clothes.
A resident with muscular dystrophy waited two years for a specialist medical appointment, only to have the appointment pushed back a further eight months due to not receiving notification of it.
Another, never received a Christmas card from a 91-year-old relative, who received it back in their own mailbox, stamped 'return to sender'.
And another, had a debt collector knock on their door chasing a parking fine they'd never received notification of.
Almost everyone at the meeting had been forced to cast special votes to take part in the recent local body elections.
Ms Primrose says she's worked some figures, showing Hanley's Farm is set to grow to at least 2,000 households, with 7,000 residents.
It doesn't make sense that such a mass of urban development, only ten minutes drive from an international airport, has such an inadequate mail service, she says.
Hanley's Farm residents are feeling like they're receiving the short end of the stick - they're watching new houses pop up in Shotover Country, for example, where residents get mail delivery to their boundaries, she says.
At the meeting, NZ Post made it clear it has no plans and is under no obligation to deliver any mail services delivery south of Kelvin Heights, she says.
She's calling for some innovative problem solving from NZ Post and other decision-makers.
"But it seems to me they've washed their hands of the problem. Whereas we actually suggested some other solutions, you know, like there are people that will actually be willing to pay to get their mail."
Mr Mooney, who organised the meeting, says emotions "were running high on occasion" during the event.
He says he'll continue his ongoing contact with the Government minister in charge.
"I will be relaying a strong message that the community needs to have a solution to this."
There's an agreement between the Government and NZ Post that sets outs expectations of mail service around the country. But it's terms are long-overdue a refresh.
They were last reviewed in 2013, and subsequent review deadlines have repeatedly been pushed out, most recently to 2024.
Mr Mooney says it's been almost ten years since members of the public have been consulted on what service they may expect from NZ Post.
For now, Ms Primrose says NZ Post and other companies are providing courier services to Hanley's Farm residents, and residents are eligible for a PO Box free of charge at Queenstown and Frankton.
However, access to Queenstown, which is a 25-minute drive away, is made difficult by roadworks, traffic and parking issues, while at Frankton, demand exceeds supply, leading to long waiting lists. This leaves many members of the community without a postal address.
NZ Post says it has no plans to up capacity at its Frankton store.
Main image (Facebook): Southland MP Joseph Mooney at a public meeting this week in Hanley's Farm with residents fighting for better postal services.
Read more: MP steps into local mail delivery battle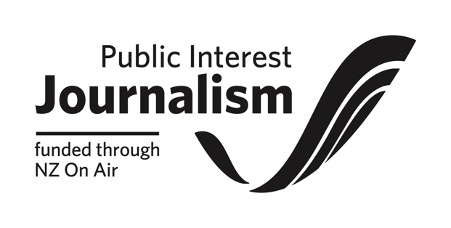 ---