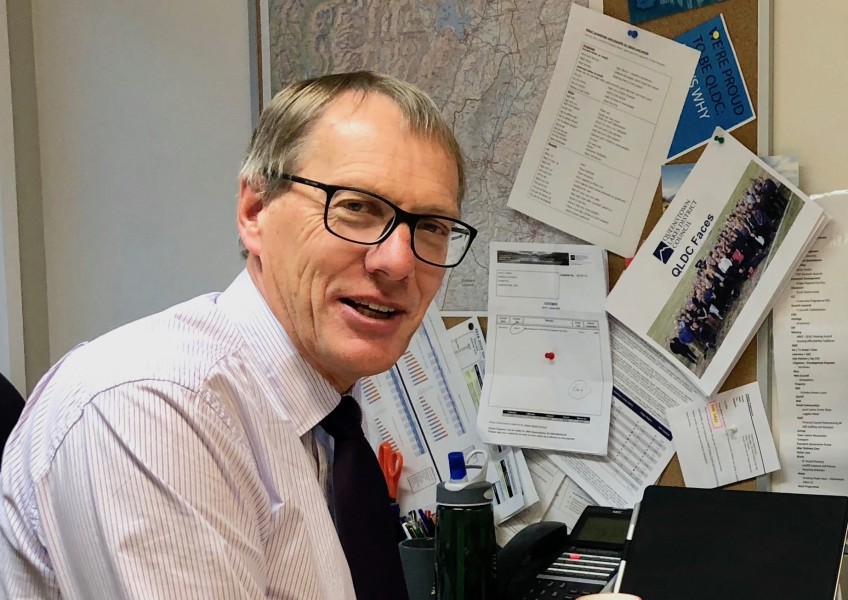 Pay rise for QLDC CEO Mike Theelen
Sep 06, 2018
---
The following statement has been released to Crux by the Queenstown Lakes District Council.
Councillors have today approved a reviewed remuneration package for Queenstown Lakes District Council's (QLDC) Chief Executive, Mike Theelen.
QLDC Mayor Jim Boult confirmed the salary reflected continued strong performance by Mr Theelen in developing a Council team that's ready to deliver on the ambitious challenge of the 2018-2028 Ten year Plan.
"To be a council that can meet the needs of our district's diverse communities we need a Chief Executive that lives and breathes the 'Can Do Council' values. Mike is building a culture that is strategic in its vision and creative in developing and delivering solutions to our unique challenges."
"People sometimes don't realise how broad Council's portfolio of services is and overseeing all Council activities is a big and incredibly demanding role. It's not all about increased traffic and growth issues; Mike's management team is also focused on delivering excellent services and outstanding community facilities such as parks, reserves and sports and libraries that reflect a passion for the place we call home. This is very much reflective of Mike's leadership," said Mayor Boult.
Council's elected members approved a 2018/19 salary for Mr Theelen of $348,000 per annum. The 3.6% increase is within QLDC's approved remuneration review guidelines.
Mr Theelen joined QLDC as chief executive in February 2016.

---