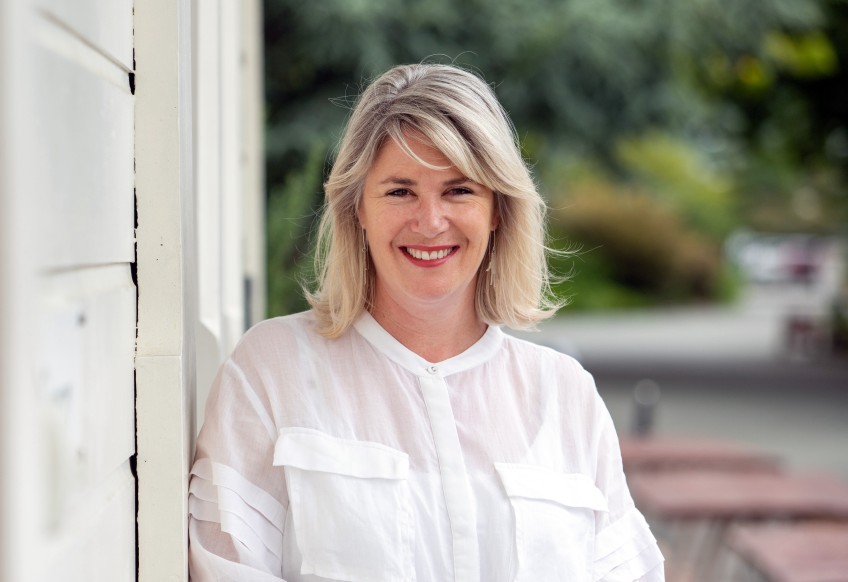 New Artistic Director for Festival of Colour
Dec 08, 2020
---
From the Festival of Colour and Aspiring Conversations.
The Southern Lakes Arts Festival Trust is delighted to announce the appointment of Sophie Kelly to the role of Festival Director for the 2023 Festival of Colour in Wanaka.
Sophie replaces Philip Tremewan, who has programmed every Festival of Colour arts festival, as well as the off-year Aspiring Conversations ideas festival, since their inception in 2005.
A dedicated arts advocate with an extensive background in event curation and management, Sophie, who lives in Nelson, is the former Festival Director of Nelson Arts Festival, Summer Events programme and Opera in the Park, as well as Festival Director of Upsurge Bay of Islands Arts Festival and Project Manager of Te Ramaroa Light Festival. She is also the current Manager of Nelson's Adam Chamber Music Festival.
"I feel incredibly privileged to be taking on the role as Artistic Director of the 2023 festival programme. I have an enormous amount of respect for the wonderful work Philip and his team have done in establishing and running this much loved festival, and am really looking forward to spending time in such a spectacular region and getting to know the community," Sophie said.
Philip said he was thrilled with the appointment.
"I've loved working in Wanaka over the years. The town has a huge sense of ownership of the festival and people so much enjoy the roll-out of shows over the festival week.
"And I'm delighted to be passing the torch on to Sophie. She's such a good friend and colleague and we've spent many weeks together over recent years, hunting out festival shows in Edinburgh and Adelaide, and checking out arts markets in Brisbane and Auckland."
Philip will stay on to programme the 2022 Aspiring Conversations festival of ideas.
Sophie will be in Wanaka throughout the 2021 Festival of Colour (April 12-18) to take part in the running of the festival.

---