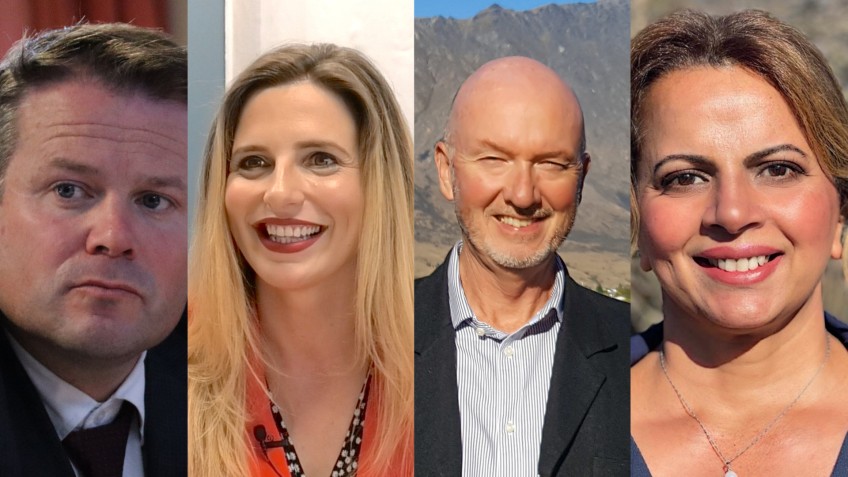 Neeta Shetty mobilises her network to enter Crux video debate
---
Crux has expanded our keystone video debate (to be published Friday, September 16) to include late mayoral race entrant Neeta Shetty following a dramatic increase in her polling numbers.
The Crux mayoral survey will close at 5pm today (August 24) with Mrs Shetty having moved into top place in terms of the weighted average across all six candidates, including the whole QLDC district, as well as the first preference only ranking across the whole district.
Just under 400 respondents have now taken part in the survey. Mrs Shetty has managed not only to secure the top slot across the district, but also in Wānaka, where voter preferences are notably different to Queenstown.
The Wānaka first preference only results show Mrs Shetty ahead, with 49 percent of Wānaka respondents selecting her. Olivia Wensley is in second Wānaka place on 22 percent, Jon Mitchell third on 17 percent and Glyn Lewers on just 4 percent.
The Crux mayoral video debate will be recorded on Wednesday, September 14 in front of a panel of ten local voters. The hour-long debate will be published on Friday, September 16 along with the assessments of the ten community panel members. There are just two panel seats vacant – register your interest to editor@crux.org.nz
Crux has decided to limit the debate to top polling candidates in order to give maximum time for the main candidates to explain their position on key local issues. It is quite usual for debate organisers and news publishers to follow this local election practice with Auckland mayoral debates typically featuring just five of the 22 candidates standing.
Crux will publish written answers (if received) from candidates Al Angus and Daniel Shand on Friday, September 16, along with the main video debate. Mr Shand has made no contact with Crux and Mr Angus has not responded to an earlier Crux email.
Enter your vote now if you have not already done so - here's the link.
The Crux mayoral polls uses IP addresses and email addresses to prevent duplicate voting.
Here's our coverage of the earlier results less than 24 hours into the poll.

---