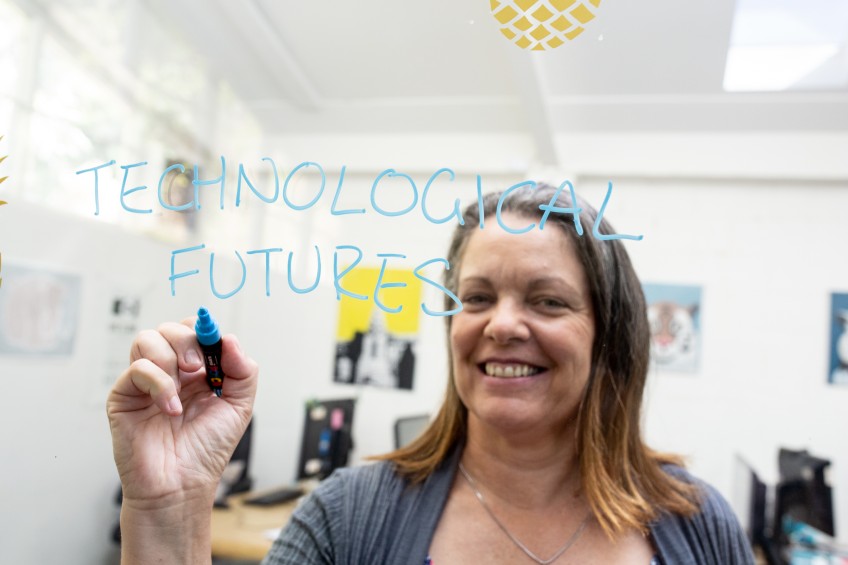 Local worker accommodation project launched early
Nov 09, 2020
---
The following story was written for Startup Queenstown Lakes.
Main Image: Carmen Blackler of the Workforce Accommodation Network.
The launch of a new Wanaka startup has been brought forward in an attempt to help Covid-struck orchards in Central Otago secure seasonal workers for the upcoming harvest.
Carmen Blackler is set to go live next month with The Workforce Accommodation Network, dubbed 'The WAN', providing an online community accommodation marketplace matching seasonal and temporary workers with places to live.
"When the Covid-19 pandemic emerged, I took stock of the purpose of The WAN – which had originally been focused on the seasonal workforce of tourism towns and had to consider whether the issue no longer existed, Carmen says.
"However, I quickly concluded the accommodation issues facing seasonal and temporary workers was not limited to people on work holiday visas."
The WAN connects accommodators, workers and the businesses they work for. It's an introduction service, where accommodators and workers are matched and introduced based on the accommodation criteria that each party specifies relative to their needs.
All parties need to register as members of The WAN to use the services, but workers can only join, through invitation from the businesses they work for, who are registered members of The WAN.
Carmen has long been interested in the property industry as a whole, having started two companies in the sector - one in residential trading (buy, do up and sell) and the other in residential investment.
Coupled with an engineering background, which she left in 2008 to pursue her own consulting company, Carmen is well equipped when it comes to starting a new business.
But she hasn't done it without help.
Carmen has completed both Startup Queenstown Lakes (SQL) business programmes Kick Start and Lift Off.
"Startup Queenstown Lakes have been amazing. Wanaka Startup Coach, Jinene Clark, has been a constant on my journey so far - she listens when things aren't going the way I expect, and then gives me a friendly kick when I am procrastinating and avoiding things I need to do, but don't necessarily like. I am sure that I would not have got to this stage without SQL's support and guidance.
"SQL has also provided me with access to their network of many talented people who have 'been there done that'."
Before Covid hit, Carmen already had the idea firmly cemented – having come up with it over 18 months ago while studying for her Master of Technological Futures.
As part of her studies she had to complete a 'real world project' to show how emerging disruptive technology could solve a known problem or disrupt an industry.
She wanted to challenge herself by choosing a topic outside of her engineering background.
But, it hasn't been without its trials, Carmen cites "imposter syndrome" as one of the biggest challenges she's had to overcome.
"I don't consider myself an entrepreneur, I am a problem solver. I have an engineering background, filled with logic and an affinity for process, Carmen says.
"To me entrepreneurs are these amazing people with amazing ideas who change the world – and that doesn't seem to fit with who I see myself as.
"If The WAN can help change the way we welcome seasonal workers into our communities, and value their contribution for the time that they choose to spend with us, then that's success – and imposter syndrome be damned."
Her advice to other budding entrepreneurs is simple "have courage".
"We so often find it easier to focus on the negative, especially with such traumatic events as the Covid pandemic has proved to be.
"However, I prefer to be an optimist and believe that out of adversity comes opportunity. We need to be open to new ideas and ways of doing things and have the courage to act on them."


---