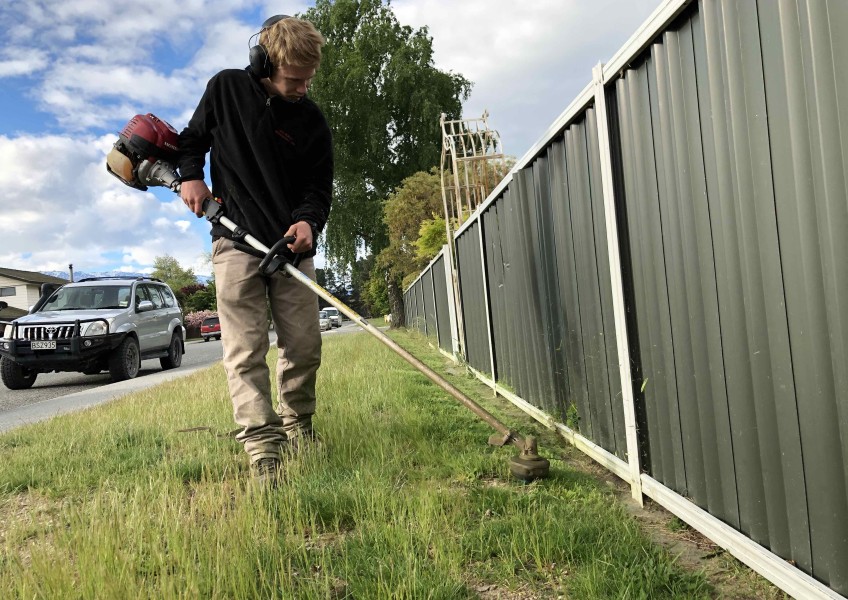 Local MP: Transport Minister ducks responsibility
---
Stop ducking for cover – that's the message Waitaki MP Jacqui Dean has for Transport Minister Phil Twyford, who says he can't help Cromwell teen mowing contractor Johnny O'Neill.
Earlier this week, Crux asked the minister if he would come to the aid of the Cromwell College 14 year old, who was issued a directive by local police to stop riding his mower on public footpaths and roads.
A spokesperson for Mr Twyford's office has told Crux to direct questions to the Ministry of Transport, not the Minister, as it has the power to amend rules to get Johnny back on his mower.
In response to questions from Crux, Brent Johnston of the Ministry of Transport says the ministry is currently working to develop a "rule change package".
But, ride on lawn mowers are not on its agenda, he says.
The work is aimed at encouraging more people to use "active transport", and the ministry is considering what and how different vehicles should be used on footpaths, shared paths and cycle paths.
"The use of ride on lawnmowers on the footpath or roads has not been a focus of the work to date, but there will be an opportunity to provide feedback on this as part of public consultation."
However, local MP Jacqui Dean says the buck should stop with the minister.
"The Minister of Transport has the power to help Johnny – but he's ducking for cover and passing the buck by suggesting that it's the Ministry's responsibility.
"NZTA is responsible to the Minister, so Phil Twyford has the ability to help, but it appears he won't get involved."
Last week, Ms Dean wrote a letter to Mr Twyford, asking him to look at the issue. As yet, she's had no response, which is disappointing, she says.
"Johnny is an enterprising teenager, who is doing his best to get ahead, so it's disappointing that the Minister is giving him the cold shoulder.
"Surely politicians should be encouraging innovation and creativity in our youth, instead of ignoring the plight of this young man and allowing rules and regulations to shut his ingenuity down."
Meanwhile, others have been more forthcoming with messages of support, Ms Dean says.
"I've had huge feedback from people across the country giving their support to Johnny and questioning why the current rules, preventing him from driving his mower on the road, can't be revisited.
"I'm determined to champion Johnny's cause and ensure that this issue doesn't fall off the radar."
Earlier, Johnny told Crux the operational changes he's made to keep his business moving will cost him $25,000 a year. Plus, he'll be looking to buy a second vehicle for the business.
Main Image (Credited Kim Bowden): Cromwell teen businessman Johnny O'Neill on the job.

Watch: Our Southern Lens mini-documentary on Johnny O'Neill.

---