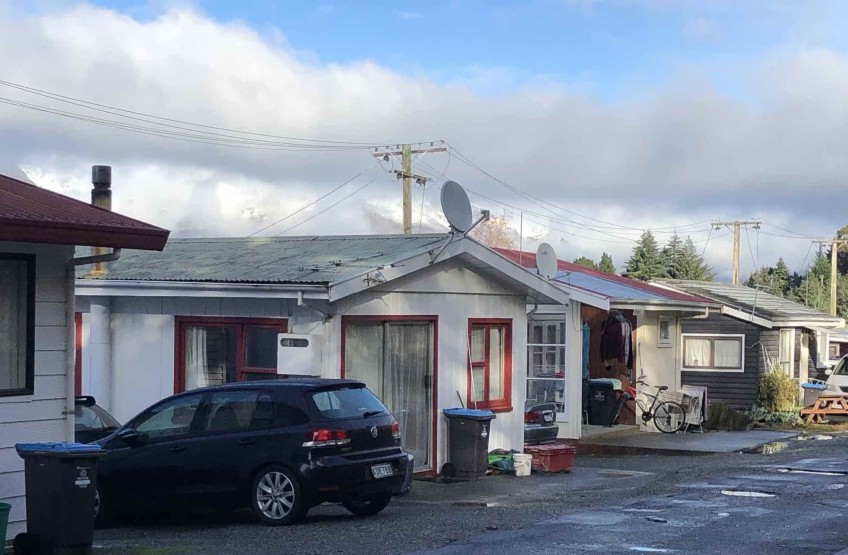 Lakeview residents given 90 days to leave by council
---
The Queenstown Lakes District Council has started serving Lakeview residents with 90 day notice letters to leave their homes.
The letters were pushed through residents' front doors with no personal contact or direct council offers of help to find alternate, suitable accommodation.
Some residents have been given the option to move to to other, older cabins - some have been told just to quit Lakeview altogether.
One resident - Phebe Darkin - told Crux she could not sleep after receiving the council's eviction letter. "I spent all night online trying to find another place to live. I think I'll probably have to leave Queenstown. They have offered to move me to a cabin that is not fit for human habitation."
Another resident told Crux that she has decided that she has to leave Queenstown following the eviction notice. "I think the social fabric of Queenstown started to decay some years ago. This move by the council will extinguish whatever is left."
Read the full eviction notice here - signed by QLDC Chief Executive Officer Mike Theelen.
The council has so far failed to release details of their new hotel and retail development that will take the place of the current Lakeview community, in spite of Mayor Jim Boult telling Crux that details would be made public "by the end of June."
Watch: The Last Affordable Place.


---