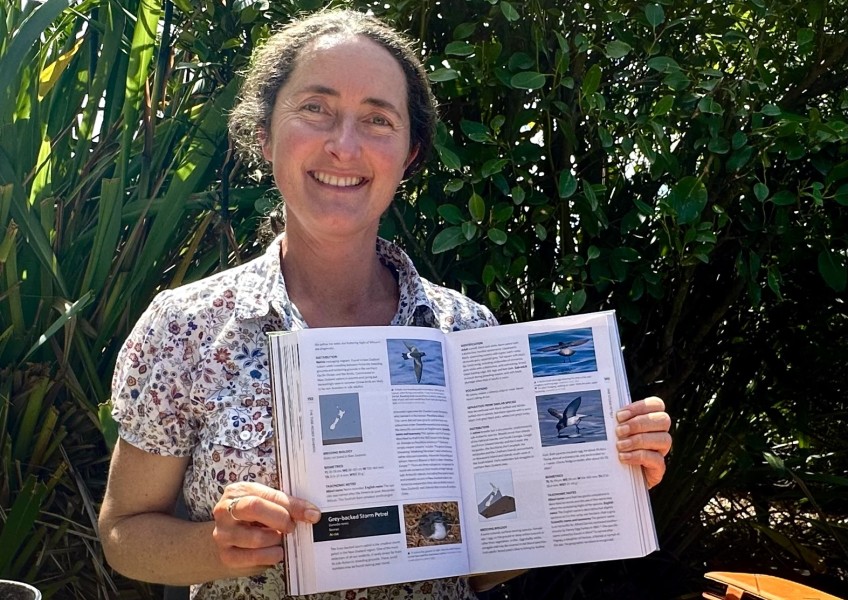 Unprecedented bird discovery on Hāwea lakeshore stroll
---
Petrina Duncan's Boxing Day bird discovery is proof scientific finds can happen at any time – and when you least expect it.
And this particular find was so special, it lead to a tour of New Zealand's national bird collection, at Te Papa, in Wellington.
As a bird-lover and zoologist by education, Ms Duncan's often scoping the scene when out on walks, looking for any birds that are around, and she's got an ear for their distinct calls.
Her interest was piqued over the Christmas break while out walking beside Lake Hāwea, when she spotted a rare seabird on the ground. It was a grey-backed storm petrel, and it's the most northerly point the species has been sighted.
"I just wish that little bird could talk and I could ask, 'How did you get here?'."
It was the day after Christmas, and the area was busy with families - out on their jet skis and boats, and with big barking dogs – squashing any hope of hearing bird song.
Ms Duncan was focused on dodging the crowds.
"I wasn't really looking for birds at the time. It was really loud with all the boat noise."
Although Ms Duncan couldn't tell there and then what species it was, she knew the small bird was a seabird because of its beak.
"Seabirds have a little tube nose thing above the main part of the beak, it's for filtering sea water… as soon as I saw that I thought, oh my god, it's a seabird.
"I also thought, what on earth is it doing here, so far from sea?"
Ms Duncan put the dead bird in a dog-poo bag she had with her, and took it home.
There she measured it - it was "such a tiny bird", she says - and cross-checked it against the species listed in her copy of Birds of New Zealand; a photographic guide.
Identifying it as a grey-backed storm petrel, she sent off pictures to a bird photographer friend in Dunedin, Oscar Thomas, who told her to make contact with Te Papa. Turns out, Te Papa's curator of vertebrates, Colin Miskelly, is in the middle of researching this exact bird.
The grey-back storm petrel is one of Aotearoa's smallest seabirds, and until recently they were thought to live south of the mainland – on the Chatham, Antipodes, Campbell, and Auckland Islands.
Only five others have ever been found in Otago – three dead on Mt Aspiring in 1978, and two on the Routeburn Track, one by Mr Miskelly himself in 2018.
Despite a series of Te Papa and Department of Conservation-led expeditions starting in 2016, no breeding grounds have been found on mainland New Zealand, but it's believed they may be nestled somewhere in the wilderness of Fiordland.
Mr Miskelly is currently doing DNA sampling to genetically compare the Fiordland species with the Chatham Islands birds. His team's also comparing their markings and measurements.
"They haven't got a whole heap of specimens of the Fiordland birds, which is why he was excited to get this one," Ms Duncan says.
If enough differences are found between the Chatham and Fiordland birds, they may end up being classed as a different subspecies.
Delivering the small dead bird to the national museum involved a flight to Wellington, the bird in a chilly bin as carry-on luggage, Ms Duncan says.
The bird will join New Zealand's national bird collection, which Ms Duncan was able to tour, whilst she was in the capital on bird-delivery duty.
"Colin told us more about the storm petrels but also just said 'What do you want to see?' and then started opening cupboards that are full of extinct birds like Huia and laughing owls.
"There were giant cupboards with multiple drawers, and out comes a whole drawer full of some kind of bird, there's parakeets and snipe.
"It's cool to be in a country that's so small that you can just get invited into the national collection of birds."
Ms Duncan says her key takeaway from her find is that great discoveries can happen at any time.
"You don't even have to be looking and you can find something that scientists really want to know more about."
If you're ever out and about and see something that looks a bit different or unusual, ask more questions and check it out, she says.
"We don't know everything about everything yet. There's so much more to discover...I think that's quite, quite cool for people to realise."
Main image: Petrina Duncan and her book of New Zealand bird species.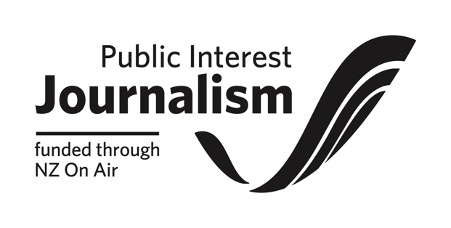 ---