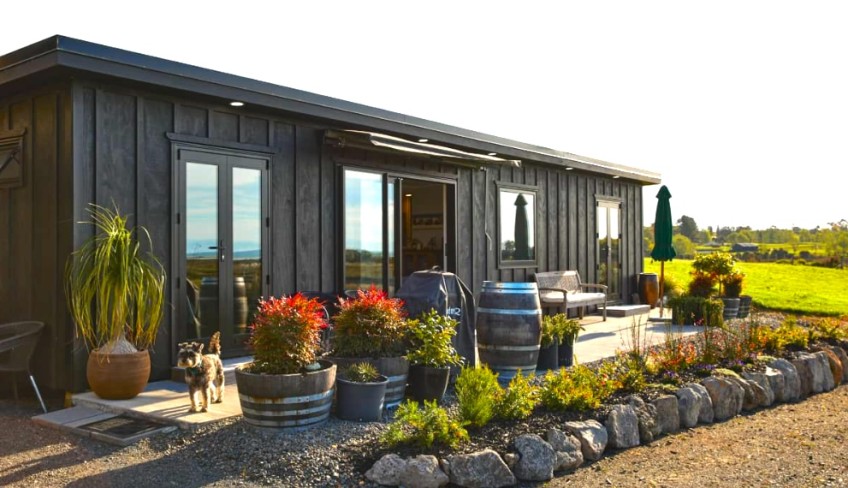 Is this $153,000 3-bedroom portable home the answer to Q'town's housing crisis?
---
Analysis
As the Southern Lakes accommodation crisis worsens every day, damaging both lives and businesses, there is one solution that could be fast, simple and affordable.
A number of companies in New Zealand are producing high quality transportable housing. Crux has been in contact with one such company, Unit2Go, to see if their housing could work as a short, medium or long term measure to release the extreme pressure on our community.
The missing part of the equation is land, but could the Queenstown Lakes District Council, or a private owner, have land that could be purchased or leased to create a new, near-instant accommodation village? The council land at 516 Ladies Mile springs to mind, but that's just one option.
Unit2Go owner Mark Ross reckons his portable houses could certainly be part of the answer, so much so that given the right backing he would look at manufacturing the Southern Lakes units down here rather than at his main factory in South Auckland.
Mr Ross says the next step would be to get input from local planners as to what the current rules are and if they could be changed.
Crux wrote in 2018 about a highly successful project along these lines involving a large worker accommodation village for the teams building the Queenstown Country Club retirement village on Ladies Mile.
Unit2Go transportable housing units range from small sleep outs for $24,500 up to what's described as a large transportable house that is 13 metres by five metres - 65 square metres - three bedrooms and $153,000 to buy. The purchase price can be financed via Unit2Go over ten years at $529 per week. There are obviously extra costs to be consider, including power and water connections, delivery and the land itself. The purchase price though does include kitchen and bathroom fittings.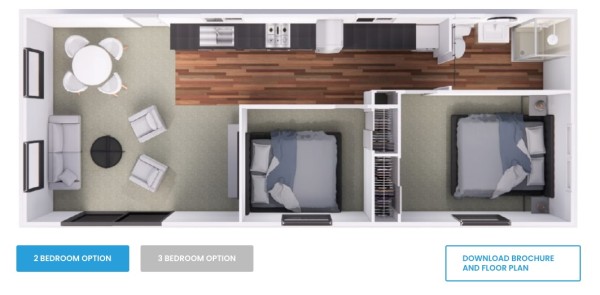 Just a bit further down the range is a 43-square-metre, two-bedroom transportable tiny house for $113,900 or $427 a week.
Crux is keen to hear from landowners and planners who think they could help with the land and planning side of the idea. It would be great for the new village to have a small store, a recreational area and a couple of bus stops too.
Let's build a village!


---