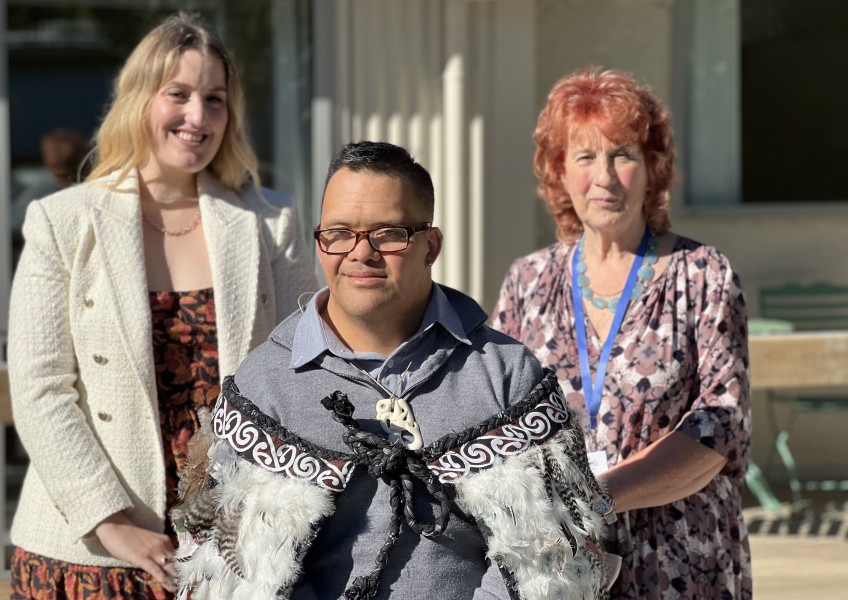 Impact 100's epic Arrowtown disability project
---
Members of philanthropy group Impact 100 yesterday saw first-hand the difference their inaugural $100,000 grant has made for the Living Options Charitable Trust.
They were welcomed into the trust's new support centre, in Arrowtown's Nairn Street, which opened late last year.
Named the Tom Pryde Centre, in recognition of the trust's chairman of 20 years, the facility provides people living with disabilities in the Wakatipu a meeting place, where previously there was none.
Living Options founder Alison Wildey runs a successful, well-established centre in Alexandra and her daughter, Olivia, has spearheaded the Wakatipu project.
An old crib, owned by Queenstown Lakes District Council, who offered it to the trust at a peppercorn rental, has been converted into the community hub.
The Impact 100 grant, along with another $100,000 grant from the Hugo Charitable Trust and other smaller donations, made the project possible, Olivia says.
"It was exactly what we needed.
"When we started in the Wakatipu basin we had no base, but we knew every park bench suitable for a lunch-break, and we knew where every single public toilet was."
The Tom Pryde Centre is supporting 10 families across the Wakatipu, she says.
"It is wonderful to have this calm space for people who have disabilities to come and spend their day."
The Impact 100 money is also funding music, art, and swimming instructors and a psychologist specialising in working with people with intellectual disabilities, she says.
Wakatipu woman Caroline Hutchison, who was at the event yesterday, says the choice for her family had been stark before the Arrowtown centre came along.
She's a mother to four children, and her eldest, 20-year-old Amos, lives with a disability.
"The options for us were to leave town, or for Amos to leave town and leave us, or to travel to Alexandra.
"Queenstown is this vibrant, amazing place. We're doing so many things on so many different levels, and there was just this huge gap.
"For parents, there was just no pathway, so what you guys...have supported is absolutely extraordinary because it does create a pathway for out kids.
"I feel quite emotional about it."
Kristin Holtzman, the founding chair of Impact 100 in the district, says the centre is an example of what can be accomplished when people come together with a goal to help others.
Impact 100 brings together women from across the Wakatipu to make a collective and significant difference to the community, by awarding large grants that "transform lives".
Joan Kiernan, the chair of Impact 100's grants committee, says its now fundraising for its next round of grants.
"And we're looking for new people to join us."
In late May, the group will be announcing how much it has to give away, and in early June will be inviting expressions of interest from local charities needing support, she says.
Watch Crux's Southern Lens episode on Living Options and Impact 100 here.
Main image: John Halliday, centre, and Olivia, left, and Alison Wildey, of the Living Options Charitable Trust, welcome members of Impact 100 to the Tom Pryde Centre in Arrowtown.


---