Hotelier: 60 percent of new hires leave before day one
---
As Queenstown enters its first summer with open borders since the pandemic, recently hired – and much needed – staff are pulling out before the ink dries on their contracts, unable to house themselves in the area.
Mark Rose, the owner of Rees Hotel, says the trouble isn't finding people willing to work for him, but finding a place for them to stay.
"Sixty percent of the people who have applied for jobs with us at the hotel since the borders opened, who've accepted the roles, have then turned them down because they cannot get anywhere to stay."
This is due to a lack of availability and affordability of housing, Mr Rose says.
He points the finger at Airbnb's and visitor accommodation as the cause, taking away accommodation from potential long term tenants. Crux is currently investigating the impact of Airbnb in the area, more on this soon.
Another big employer in the area, Wai Hospitality Group, which operates Public Kitchen and Bar, Finz Seafood and Grill, and Bella Cucina, noticed the problem and realised they had "no other options" but to purchase housing for their staff.
Co-owner of Wai Hospitality Group Jan Rae says the staff house they purchased in early November, will be full with 10 "very excited" workers by the end of this week.
"We bought it so that we could offer accommodation and it made our job offers look more attractive."
Ms Rae says some of her employees have been sleeping on couches, living out of suitcases, and residing in backpackers – sometimes told to get out on weekends.
After moving into the staff house, one of her chefs has told her it's "so nice to have a good night's sleep", she says.
But despite this, the hospitality group's staffing level is still behind pre-pandemic numbers and Ms Rae believes there's a gap in available housing in the area, compared to previous years.
In March 2020 they had 97 staff across the three businesses, all with a place to stay. Now, there's only 55.
"Even if we could take 40 staff members tomorrow, that would take us up to pre-Covid levels, but where am I going to put them? Even the house that I've just bought is full."
Some people are leaving to go cherry picking in the summer because there's accommodation attached, Ms Rae says.
Wai Hospitality Group is still looking for bartenders, duty managers, front-of-house staff and a pizza chef across their three businesses.
Crux has spoken with QLDC Mayor Glynn Lewers about what can be done, and he passed on his sympathies to local businesses, saying the council, as an employer, was in the same boat.
"I can understand the pain and I'm sympathetic to it because I had the same issue on my last job as well."
Mr Lewers says the council has to play the long-term game, because the issue of a lack of available and affordable housing is one that has been built over many years.
He's anticipating the responses to the council's latest quality of life survey, which has asked a few questions about housing, which he says the council will be referring to as they develop a plan for the future.
"In the next calendar year, we'll be coming up with a housing affordability action plan, which comes from the housing strategy from the last term."
Mr Lewers says there's other pre-existing council initiatives aimed at having an impact on housing, such as its work with the Queenstown Lakes Community Housing Trust and the introduction of inclusionary zoning, a plan change the public has recently been invited to submit on.
For new councillor Matt Wong, there haven't been any difficulties finding staff at his business, iFly, due to its small staffing pool, made-up of longer-term workers.
But he's spoken to operators in other areas of Aotearoa and heard similar murmurings.
"I went to a Tourism Conference in Hamilton and it's the same across all the districts, there's a shortage of housing for staff coming through into New Zealand right now.
"The supply of houses is much smaller than what the demand is right now, which creates the sort of environment that we're in."
He's found this isn't an issue specific to hospitality or tourism, but construction and trades as well.
Main image: Rees Hotel owner Mark Rose says the trouble isn't finding people willing to work for him, but finding a place for them to stay.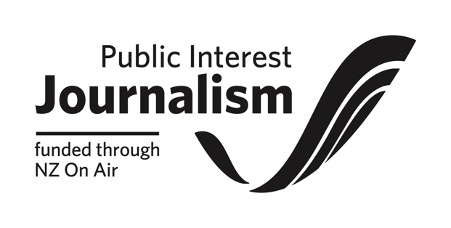 ---