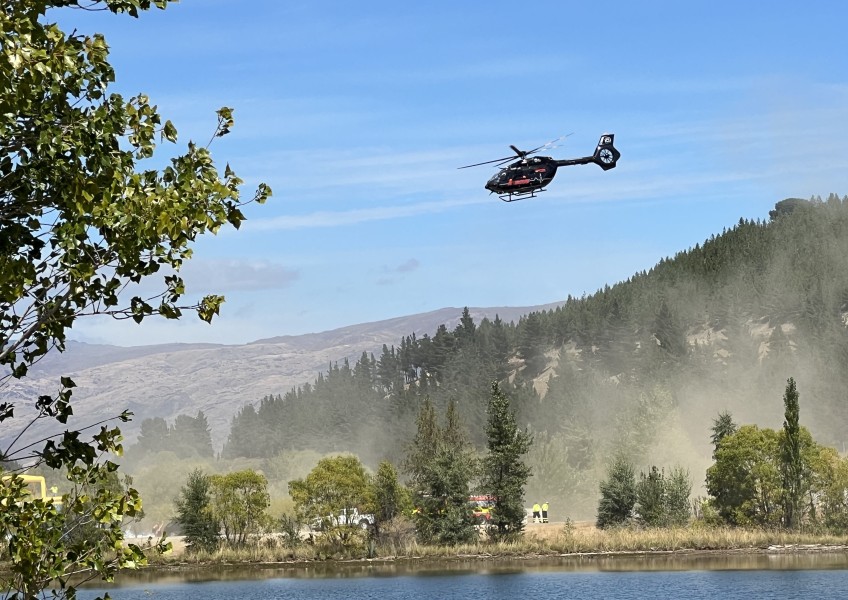 Helicopter transfer after injury at Lowburn water park
---
A person has been taken to hospital by helicopter after an incident on Lake Dunstan at Lowburn this morning.
A spokesperson for Hato Hone St John says emergency services attended the scene at the Kiwi Water Park just after 11am.
A patient was transferred by rescue helicopter to Dunedin Hospital in a moderate condition.
An ambulance and firefighting crew were also on site.
A spokesperson for Fire and Emergency New Zealand says firefighters hosed off the dry ground in an attempt to control dust at a designated landing spot for the helicopter.
The helicopter landed adjacent to State Highway 6 at the water park ticketing entrance.


---