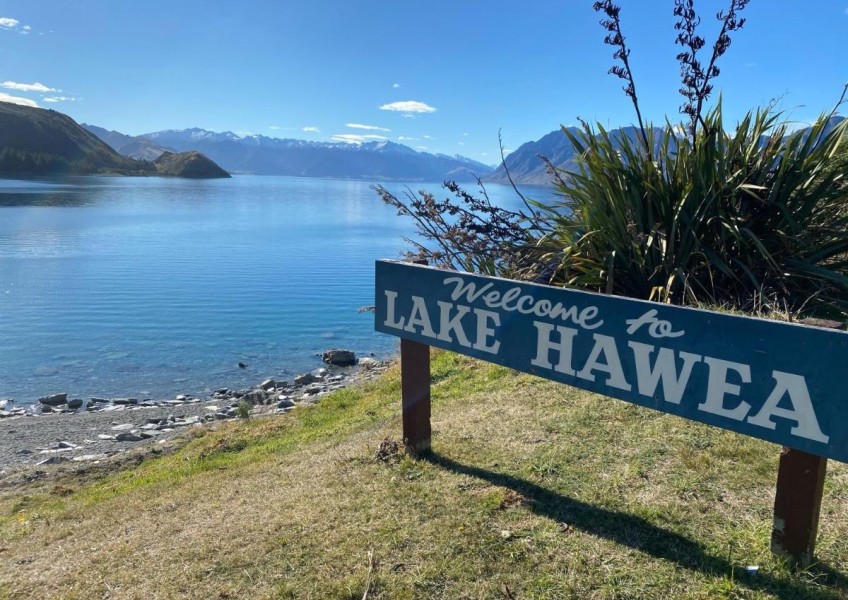 Hāwea community group explains urban boundary about-face
---
It may have appeared to have been an about face by the Hāwea Community Association – one minute they were up in arms willing to fight a set of developers all the way through the Environment Court to hold their township's growth boundary, with the council ready to back them, the next they were doing a deal easing the way for a more than doubling of the urban footprint of their lakeside home.
After months of speculation, the community association fronted on Sunday, telling locals what's been going on.
The group says it took a pragmatic approach, making a bid to prevent the piecemeal development they'd failed to stop in the past by sitting down and finding common ground.
Cherilyn Walthew, the acting chair of the Hāwea Community Association, admits the resident group changed their game plan, but it made sense to respond to the change of play happening around them.
Development had already jumped the line – there was Domain Acres (formerly known as the Streat Development) and the controversial Special Housing Area.
"The problem with that is it just reset the precedent of building over on the south side of Cemetery Road."
Then, an announcement from the government late last year of a $24 million boost for vital wastewater infrastructure.
"So what that immediately made possible was the infill between Domain Acres and the Special Housing Area."
The group foresaw that they could continue to object through the Environment Court, but they would ultimately be fighting a losing battle.
So, they opted to try and retain some control.
"We went for gold and sort of said, 'Okay, if this is going to develop, let's actually have a bit of a conversation about how this could develop in line with the people'."
On their wish list: a market square – a place to hold community events and bring people together – walkways and cycling tracks to help people move around the township, a "proper" town centre, and dark sky initiatives.
Through the mediation they have been able to lock some of these community goals in to future developments, acknowledging they would never have been able to halt growth outright.
Queenstown Lakes District Councillor and Hāwea resident Cody Tucker says he understands it is a big change for people to take in all at once.
"We were all really cautious of of how people were going to feel about it given the previous stance of the HCA.
"We knew it was going to take time for people to digest and that there will be, like there always is, resistance to change."
Mr Tucker was earlier involved in the mediation due to his involvement with a community-led planning project, but took a step back after becoming a councillor at October's local elecitons.
He thinks going into mediation involves something of a leap of faith, with the goal of securing the best outcomes.
"I think people are just, in general, nervous because the community has never had a very two-way relationship with developers and anything that we do, we have to do with a certain level of trust - we have to build relationships and have compromise and all that stuff, and it makes people uneasy."
There are concerns among residents that growth will outstrip infrastructure – while the $24 million 'poo piepline' goes some way to dealing to Hāwea's growing pains questions about how one-way bridges, problematic intersections, non-existent public transport and drinking water supplies will cope remain.
Mr Tucker says residents were initially "nervous that they'd be left holding the bill when all this goes belly-up or it costs too much or whatever".
But there are assurances the new land will not devleop overnight, despite now being unlocked, and resource consents will not be given green light unless the infrastructre is there to support it.
Mr Tucker says the community has worked together to take control of "the narrative" around growth – "How do we want to develop, if that had to happen?".
"That was a really strong front foot to be able to cope with this in a better way, because previously, obviously, the HCA had tried to fight against any of the development and had lost.
"It was almost a change in tack...trying to work with people rather than against.
"Trying not to be a NIMBY, trying to be more welcoming, and trying to create spaces for people in the best possible way, working in collaboration rather than in opposition, understanding that there is an overwhelming pressure from everyone around housing, especially this area."
He says it was a point he was keen to get across to the 80 Hāwea locals at Sunday's town-hall meeting.
"The best bet we had was to try and work with the developer to create the best outcomes rather than spend little resource time and energy we have as a community up against them."
Shaping Our Future executive officer John Glover has worked with Lake Hāwea residents kicking off some community-led planning conversations.
"I think when we first started, a year or so ago in November, there was a community that was in probably quite a toxic relationship both with the council and developers, and it was really hard for anyone to sort of see anything positive happening."
Shaping our Future came in, with funding from the Queenstown Lakes District Council, to run a facilitated workshop.
"We just started with those blue sky questions. You know, what are the big issues, what's the worst thing, what's the best thing, what are the things that you value, what's important that's taken forward as change happens, and what's one of the things that you don't have now that you'd like to see in the future?
"I think where the conversation landed was a discussion around, well, maybe there are some opportunities that growth can bring."
From the initial workshop, a group got together to think about what the future could like like for the township.
"They did take a very pragmatic view – they said, whilst they're not in favor of growth, they can see what's happening in Wānaka, they can see what's happening Queenstown, and they see that they're surrounded by flat land, and they reckon, odds on, it will be developed over the years. And if that was going to be the case, they felt is really important to come up with a plan to show what good development looked like from a community point of view. And that's what they did."
By the time the residents group went into mediation with the developers, a master plan depicting a community wish list for the township's inevitable growth had been presented to the community for feedback.
Mr Glover says he saw the community-led approach created some tension with the council.
The council had run its own workshops when creating the district's spatial plan and the outcome of those had been different – a decision to hold firm the town boundary.
It appeared as if the "community had changed their minds", he says.
"But, at the end of the day, there was a very open conversation, with no preconceived or predetermined outcomes or options. Whereas what we do now at a spatial planning workshop is, 'Do you want A, B or C', and you're not allowed to talk about options."
So, the residents group went into the mediation with a plan, and that gave them the option to try and "get some wins", he says.
"Often when you're talking to groups about where they think their future should be and what it should look like, whether that's a values-based conversation or physical facilities and infrastructure and peole say, 'Well, this has no standing'. But the point is, if you don't have a plan, you'll never get anywhere to where you want to be."
Getting involved in a RMA process isn't easy, and it was a particularly tough position for the residents group to be in, he says.
"It's very, very hard for the community association, who are volunteers, to have to be in confidential mediation and worry about what the community might think about effectively a negotiated agreement that probably gave more development than the council were looking at permitting."
But he speculates, if they hadn't been a part of it, the developers probably would have gotten what they wanted out of it, anyway, and there would have been no community input.
It also would have been a much more expensive legal fight.
Deputy mayor Quentin Smith was also at this week's meeting. He had been waiting for the residents group to front the community, telling Crux last week it felt unfair that with a vacuum of information, people unhappy with the outcome were choosing to "just dump it on council".
It is his view the council would have fought the retain the urban growth boundary, if the residents group had not changed its tune.
"The council had previously accepted the position of the HCA to create an urban growth boundary and to defend that boundary. Once the HCA pulled out, the council really had no basis on which to defend the urban growth boundary. So they had to pull out because they couldn't fight against the community."
There were informal discussions between the HCA and the developers that "happened behind closed doors without council's involvement".
"There was a real perception that council and the Environment Court were the ones who are responsible.
"Council had to sign off on the mediation in the end - they really had no choice."
The deputy mayor remains concerned the township will struggle to cope with the level of growth on the cards with its new-sized new urban footprint.
"Meeting the challenge of demand on infrastructure will be near impossible."
He says Waka Kotahi has no plan to replace the one-way Albert Town Bridge on State Highway Six, the main route connecting Hāwea to Wānaka, the Otago Regional Council has no plans or funding in place for public transport in and around the township, and water, stormwater, local roading and social infrastructure is "completely under-planned and underfunded".
"The funding from government for the Project Pure pipeline will go some way to addressing wastewater but I suspect will fall well short in reality. I am concerned that many do not appreciate the sheer scale of what is now proposed."
Read more:
Hāwea's urban footprint doubles as Cemetery Road boundary shifts south
Hāwea favours 'bottom-up' development as locals map future growth
Taxpayers to close $24m funding gap for Hāwea's 'poo pipeline'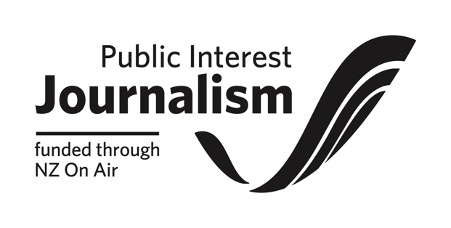 ---