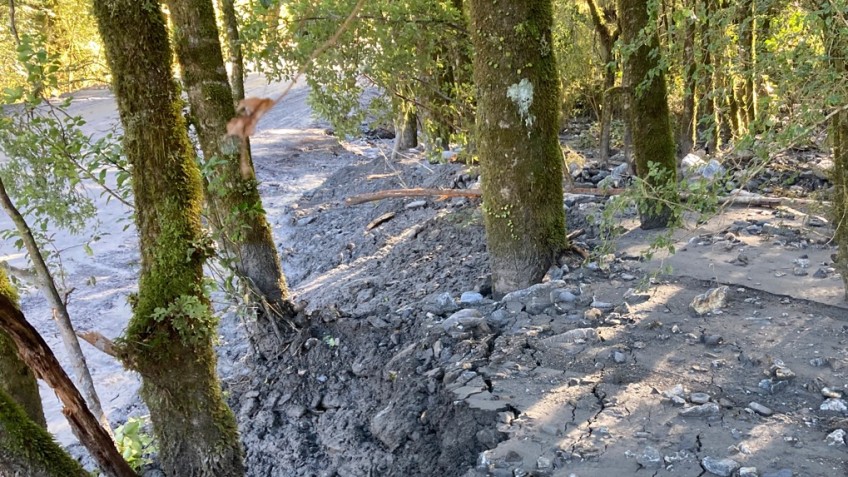 Haast highway vulnerable to future closure from metres high rubble
---
The agency in charge of the country's state highway network is warning the road linking Haast and Wānaka is vulnerable to future closure.
Waka Kotahi has today announced an end on Friday afternoon to timed convoys on the stretch of State Highway Six north of Makarora, where a huge slip buried the road during a rainstorm two weeks ago.
But it says rubble remains piled up above the road, up to three metres deep in places, either side of the Muddy Creek bridge.
"We need people to understand that this situation may recur when it rains again in this catchment," Waka Kotahi spokesperson Nicole Felts says.
"Thousands of cubic metres of material have been deposited all around the creek bed."
She says roading crews continue to work at the site, and traffic lights and stop-go controls will be used to control one-way traffic after the convoys are discontinued.
The crews are working to deepen the creek channel, in the hope this will help carry water away swiftly, rather than it blocking up and water being forced overtop of the bridge, closing the highway during heavy rains.
"Waka Kotahi is investigating ways to get as early warning as possible that the creek is rising and, or, land is moving. This could include a temporary weather station at Cameron's Flat as well as a river level monitor on or near Muddy Creek bridge," she says.
The agency will also be looking at whether it is necessary to install warning signage and temporary speed restrictions in the area.
Work is expected to continue for several weeks, and people are advised to factor in a slightly longer journey through Makarora and past the Blue Pools area.
A new guardrail needs to be put in place on the bridge, there are road surfacing repairs to be done, and more slip material to be moved away.
Tomorrow, Thursday and Friday, traffic convoys at 10am, midday and 2pm continue, with traffic lights managing single-lane flows from 4.30pm until 8am.
Between 8am and 4.30pm, from Monday, October 9, stop-go controls will manage traffic movements on the short stretch of highway, meaning drivers do not need to meet scheduled convoy times.
It has been a frustrating few weeks for West Coast businesses, who have spoken of lost bookings, in what should be a busy school holiday period, with claims confusing communications from Waka Kotahi about the status of the road didn't help matters.
Numbers were also down on last year at Saturday's Haast Whitebait Festival, with the uncertain highway situation thought to be the culprit.
Main image (Supplied): This photo is taken with Muddy Creek behind, and the road level can be seen to the left-hand side of the image. Where there was once thick native vegetation under the tree canopy, it is now buried in up to three metres of slip material, much higher than the road.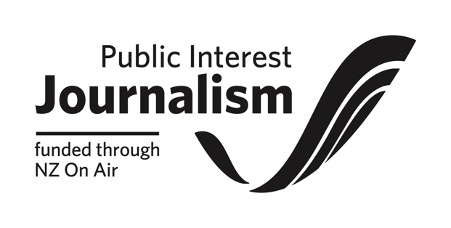 ---