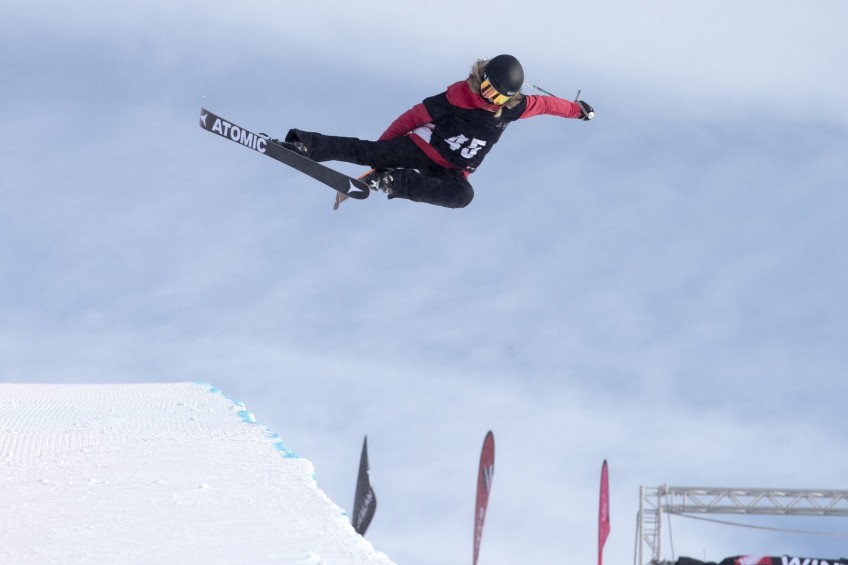 Fourteen and famous - our very young ski superstars
---
There's plenty to think about when you're a fourteen year old. School, what your friends are thinking, figuring out how to navigate puberty. Throw in being an international athlete, and spending half the year overseas, and you've got the lifestyle of a young ski pro.
For local rising ski star, Ruby Andrews, this is her reality. Queenstown is home, but she has just done her first overseas ski season in Colorado, and has her sights set on more.
"To be away from home, without your family, it's quite different. I really enjoyed it," says Ruby. She's been on skis since she was three, but managed to find a squad of snowboarders to call her community for her first season away.
In April, she won two gold medals at the USA Snowboard and Freeski Association national champs. This year is Ruby's first Winter Games, and she's competing in the ANC Slopestyle and Halfpipe World Cup.
She's warmed up well, having finished second in women's ski at the NZ Freestyle Open RookieFest Slopestyle at Cardrona earlier this month.
Ruby is far from an awkward fourteen year old, and says the best thing about the life she leads is getting up early and seeing the best sunrises in the world.
After competing in the Halfpipe qualifiers this morning, Ruby has a chat with us about finding a home away from home, doing school online and being the only girl on the National Development team.
For 15 year old Luca Harrington from Wanaka, getting to travel the world easily makes up for the missed school days.
Like Ruby, Luca is in the Snow Sports New Zealand National Development team, and is also competing in the ANC Slopestyle and Halfpipe World Cup in the Games. He has just started competing internationally this year, but has been spending seasons training in the US for several years.
"It feels like home over there as well. The whole ski scene is pretty amazing, and all the athletes are lovely," says Luca, who had his first go at the Winter Games last year.
According to Luca, the hardest part about his skiing career is keeping up with the school work and still taking days off to train. As far as friends go, Luca says he just slots back in after a season away. After a morning competing on the half pipe, he tells us about the things he values most when he comes home and what he loves about the New Zealand snow sport scene.
Ruby came in 16th out of 30 today in the Freeski Halfpipe Qualifiers, and after the games, has her sights set high. She's hoping to qualify for the Youth Olympics in 2020, but her main aim is the 2022 Beijing Olympics.
Luca, who came in 15th out of 35 in the same event, has similar goals. He's heading to Switzerland for the Youth Olympics, and has the big Olympics in his sights. Watch out Beijing!
Main Image: Ruby Andrews in action at Cardrona.


---