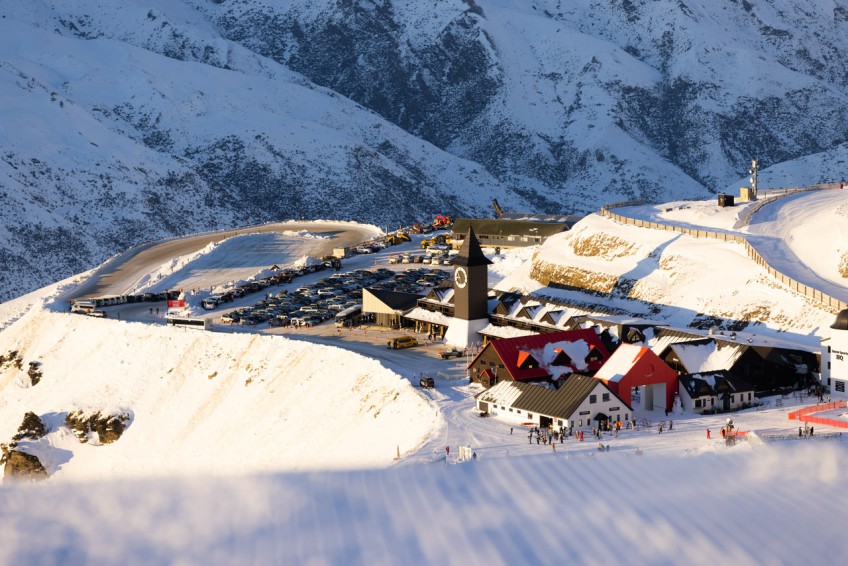 'Dynamic' pricing to limit numbers at Cardrona, Treble Cone
---
Wānaka's ski fields are set to limit the number of people on the mountain this winter in a bid to avoid customer complaints.
How lift passes are sold for Cardrona and Treble Come is changing in response to increasing demand and ever busier days on the slopes.
They're introducing what's known in the industry as "dynamic pricing" and, although it's more common in ski areas in the Northern Hemisphere, it's a first for New Zealand.
In a statement today, the resorts say they're willing to ditch approximately 1,000 customers on what's been their previous peak day numbers to improve "guest experience".
Last year, disgruntled locals and holidaymakers alike took to social media to complain about full carparks, closed access roads, and fewer runs due to long waits for chair lifts and gondolas.
"Our guests have told us that over the last couple of years, our experience during those peak times hasn't been where we want it to be," general manager Cardrona and Treble Cone experiences Laura Hedley says.
"We know that people don't enjoy struggling to get a carpark or standing in long lift queues."
They've crunched some numbers, and reckon they've figured out what types of passes to limit and by how much to better manage daily capacities.
"While the same number of season passes and Earlybird multi-day passes - purchased pre-winter - will be sold as previous years, in-season single day and multi-day passes will be limited.
"The daily allowance of in-season day passes and multi-day passes reflects the average number of other pass types the resorts expect to ski on any given day.
"Once the daily capacity is reached, there will be no more day passes available," the statement says.
Ms Hedley cautions that on "bluebird" days the mountains it's always likely the mountains will be chokka.
"There will still be busy days on the mountains – if it's a bluebird powder day and we have more season pass and Earlybird multi-day pass holders than average, we may have more people on the mountain than what we're aiming for," Ms Hedley says.
"But we're serious about making our on-mountain experience better, and we hope this change can help achieve that for our guests and staff."
She says she's expecting some teething issues as the new pricing is introduced.
"We appreciate this is a big shift in approach…As with any big change, we're expecting a few teething issues.
"So we're asking for feedback, patience and support from our mountain communities as we get this right this winter."
So, how does it work?
Guests who purchase in-season day and multi-day passes will be asked to choose which days and which mountains they will be visiting.
Those who buy their passes early in the pre-winter Unlimited season pass and Earlybird multi-day sales will lock in the greatest flexibility – able to ski and snowboard at both mountains, and not needing to commit to fixed days.
Cardrona and Treble Cone are also introducing a new five-day "Flexi" pass at a higher per day rate, which can be used on any day of the season, at either mountain.
Pricing for all in-season passes will change depending on demand. Guests are encouraged to buy online and early to secure the best per day pricing.
(Source: Statement from Cardrona Alpine Resort/Treble Cone)
Meanwhile, it will be largely business as usual over the Crown Range at Queenstown's local ski fields this winter.
NZSki chief executive Paul Anderson says recent "big" investment in high-speed lifts at both the Remarkables and Coronet Peak ski areas have help them keep punters happy on busy days.
"Our queues rarely got to more than 10 minutes; they may have got to 15, maybe, on some of the peak times of the peak days."
What has caused more of a headache are carparks up the mountain, and Mr Anderson says the access roads of both resorts were closed some days last winter.
"We had to go to one-in, one-out."
This year, he's says they'll be doing more to make it as easy as possible to get people on buses and up the mountain, offering an alternative to private vehicle transport.
"We will be talking to the ORC (Otago Regional Council), particularly about the Remarkables service because we'll still be running a service from the Station building in the morning, but then during the day, like from 11 or 12, we'd like to pick up from the Franklin bus exchange, so we don't need to send buses back down Frankton Road."
He says he's confident he can recruit enough drivers for the season, with numbers bolstered by keen return drivers.
Main image (supplied Cardrona Alpine Resort/Treble Cone): It's used at some Northern Hemisphere ski resorts and now dynamic pricing - different prices for passes to reflect demand - is coming to Cardrona's ski field (pictured) and neighbouring Treble Cone.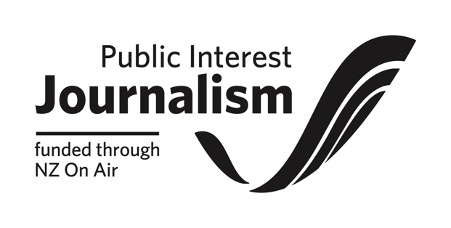 ---