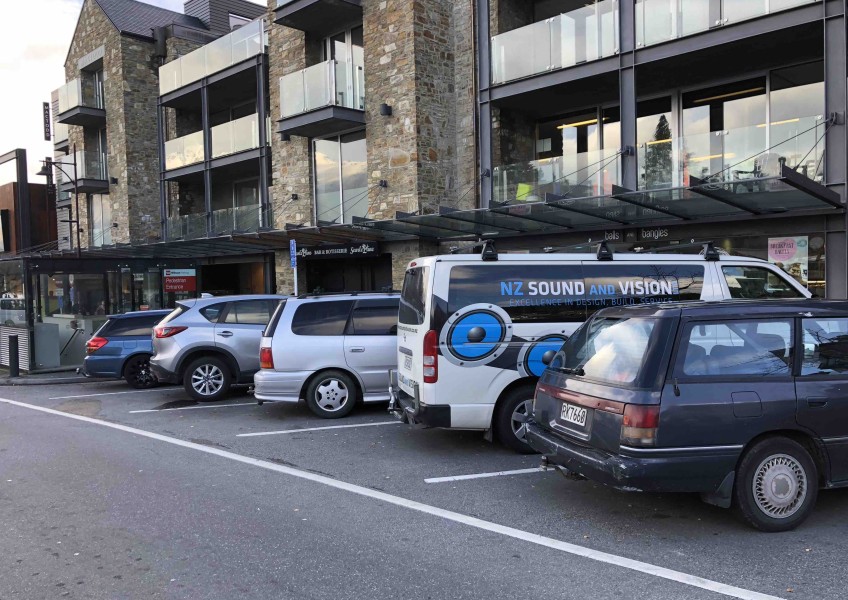 Details of where you can pick up/drop off in Qtown CBD
---
Crux readers have been complaining for some time that they get $40 parking tickets for just dropping off or picking up passengers/items in central Queenstown - sometimes by the council CCTV system after what can be less than a minute.
We asked QLDC the question. Where exactly can people park to pick up and drop off .... and what's the plan to make parking easier, or even possible, during the current construction work that will last through to December.
Here's the council's response:
"Maps of loading zones and other restricted areas (e.g. mobility parking) are available on our website under 'Parking', and the areas in question are marked by in-situ signage. Anyone can use any of the numerous loading zones around Queenstown CBD for five minutes, including to pick up and drop off passengers. Parking for any longer than five minutes requires continuous loading or unloading for a vehicle to remain in the space.
"In addition, people can use regular timed or pay-and-display parking spaces to pick up and drop off passengers. For the latter spaces there is also a five minute grace period to collect a pay-and-display coupon.
"Council reviews its discretion levels on a regular basis to help achieve appropriate turnover and availability of parking spaces in the CBD for all types of users.
"We would remind the community not to park, drop off or pick up passengers in a bus stop, taxi/SPSV (small passenger service vehicle) rank or mobility space unless they have the appropriate permit to so. Without such a permit, drivers risk incurring a parking infringement.
"In terms of the current town centre street upgrades, changes to date have largely involved shifting loading zones to cater for drop-offs/deliveries while certain streets are closed. Temporary signage is installed to identify these changes."
Source QLDC. March 23,


---