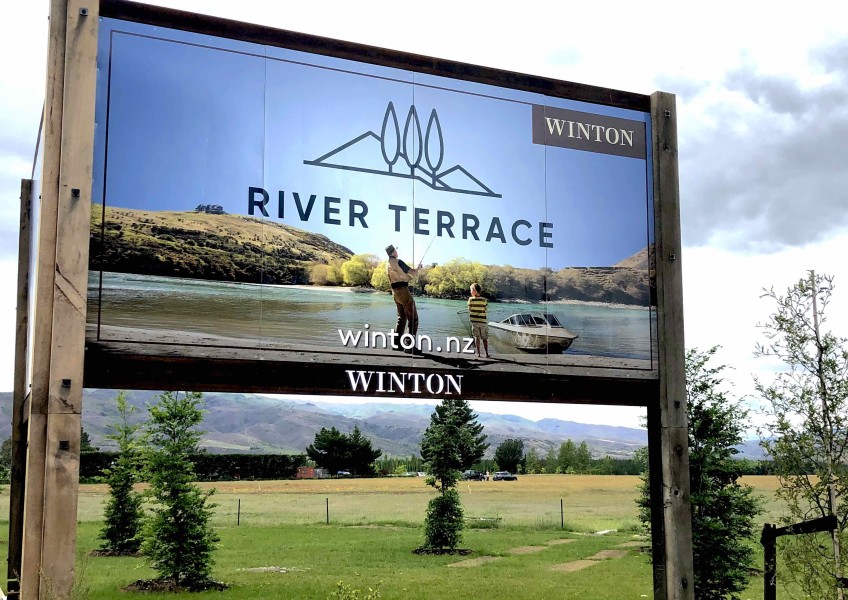 Cromwell's Plan Change 13 - An Update
by Simon Giles - Dec 01, 2018
---
Opinion. Simon Giles is a Cromwell resident who has written for Crux on the River Terrace subdivision and the associated Plan Change 13. Here's his latest take on recent developments.

The Central Otago District Council (CODC) responded promptly to my open letter published in Crux on 13th of November. Suffice to say, we appear to have different interpretations of how the Private Plan Change Process could be managed under the Resource Management Act (RMA).
The date for lodging further submissions has now passed. A total of 107 further submissions were received and have been posted on the CODC website.
All oppose the application.
Included in this number, it was heartening to see that the CODC exercised its duty to represent its community by lodging a further submission supporting the overwhelming view against the Application.
Among other valid comments, the Council's further submission identifies a few facts that are not disputed. Namely, that Cromwell is experiencing increasing housing demand and there is a lack of variety in housing choice. Also, Cromwell's signature employment, income and tourism generating industries, namely viticulture and horticulture are also expected to continue expansion.
Some months ago, partly in response to the these drivers, the CODC commissioned a comprehensive strategic review called the 'Cromwell Eye to the Future Master Plan'. In consultation with the community and prepared by a professional consultancy, the Masterplan has identified three strategic growth options for shortlisting. The most cursory study of the Masterplan confirms that none of the three options could possibly accommodate the PC 13 development.
The CODC's further submission opposes PC 13 and their reason couldn't be clearer.
To quote the last paragraph in full....'While the RMA provides for privately initiated plan changes, those such as PC 13, which are ad hoc and lacking in both an integrated and strategic vision, are not the most appropriate means of achieving the RMA's statutory purpose'.
Commissioners have been appointed to hear the Application and they have encouraged parties to liaise directly where realistic progress may be able to be made prior to the hearing.
Dates for the hearing are yet to be determined.
Relevant documentation can be found at:
Simon Giles
Residents for Responsible Development - Cromwell
Read: Simon Giles original story. River Terrace - One Resident's View.
Read: Simon Giles: New expert reports called for on Plan Change 13

---