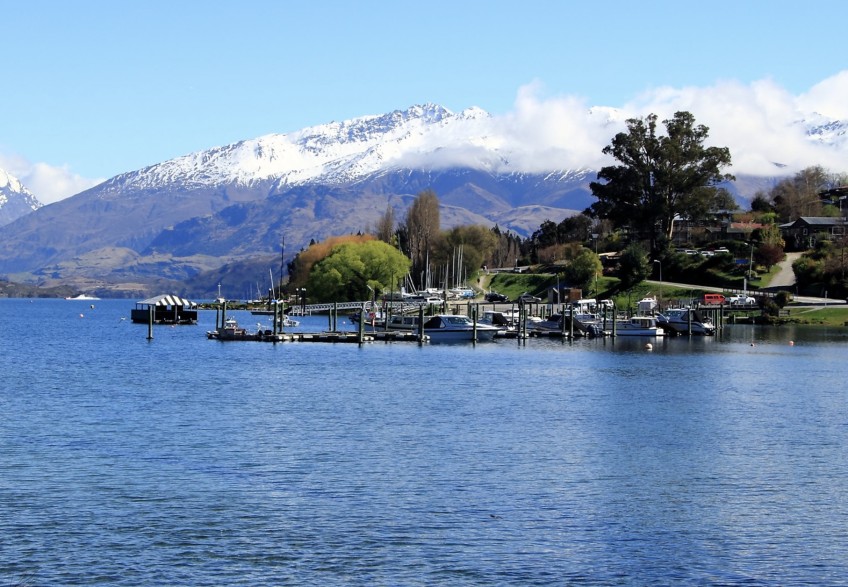 Cougar pushes back on safety crisis. Crux publishes contract.
---
As the row over Upper Clutha water safety escalates, QLDC contractor Cougar Group has denied a version of events made by recently resigned Wānaka harbourmaster Jeff Donaldson.
Ricky Campbell, who is a director and 50% shareholder of Cougar Group Ltd, told Crux that Mr Donaldson's resignation "came out of the blue" and there was no prior warning of trouble in Wānaka.
Mr Donaldson told Crux on Monday that he had been asking for more safety resources for an extended period of time and was ignored by Cougar.
Mr Campbell also says that the change in water safety arrangements that saw the district's two highly experienced harbourmasters replaced by Cougar was QLDC's idea – not Cougar's.
Mr Campbell told Crux today: "The council has taken a lot of the previous harbourmasters' work in house. We are now focused on educating the public about water safety. We worked with Marty Black and Craig Blake (the two former harbourmasters) for around five years and became quite familiar with the roles. It was clear from the tender process that the council had changed the role quite considerably."
Crux made an official information request to the QLDC earlier this year following widespread community concern over the loss of Marty Black and Craig Blake. You can read the council's answers to our questions here, read the tender document here and read the final Cougar contract here – with financial details etc removed by the QLDC.
An additional information request by Crux in October this year revealed that Cougar Group Ltd had been paid $3,724,880 by QLDC over the past three years with $287,087 of that in just a few months since the mid-year end of the council's 2020/2021 financial year.
Crux has previously reported Oamaru ownership details of Cougar Security New Zealand Group Ltd – but QLDC payments have been to Cougar Group Ltd – owned by Ricky Campbell and Jamie Adams-Campbell of Lake Hayes Estate as the sole 50/50 shareholders and directors.
QLDC yesterday claimed it was "business as usual" for Upper Clutha water safety in spite of Mr Donaldson's resignation.
Mr Campbell says there is no risk to water safety and that their team is fully staffed with Queenstown harbourmaster Phil Weil covering both the Wakatipu and Upper Clutha areas.
Talks involving a request from Cougar for former Wānaka harbourmaster Craig Blake to return were confirmed to Crux by Mr Campbell.
A claim by Deputy Mayor Calum MacLeod that boats on the Clutha River and Hawea River were operating in a dangerous manner due to the lack of a harbourmaster were denied by Mr Campbell.

---