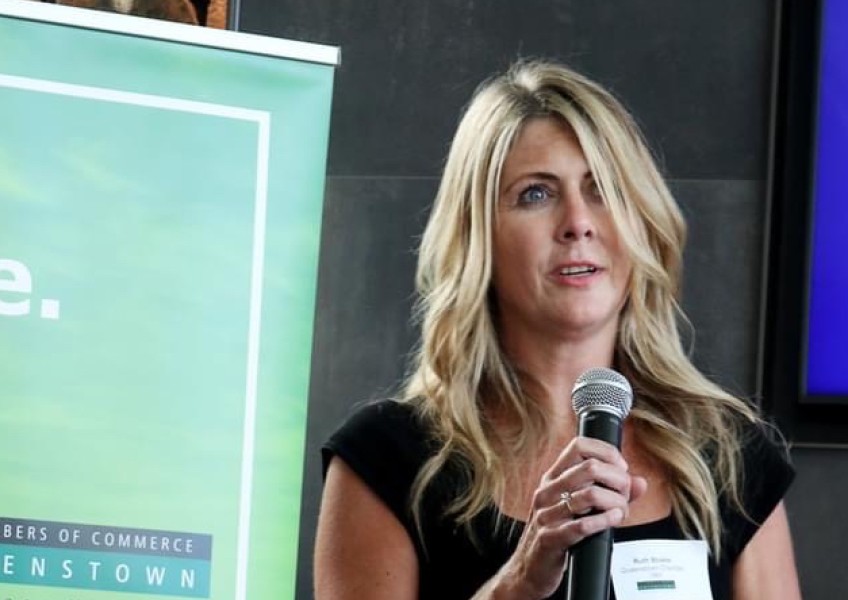 Chamber silent on Stokes' future
---
The Queenstown Chamber of Commerce is refusing to confirm details of CEO Ruth Stokes status within the organisation.
Mrs Stokes has been noticeably absent from Chamber events over the past two to three months and sources close to the organisation say that her working week has been reduced to two days with a departure announcement expected.
Chamber chair Angela Spackman has not responded to Crux enquiries.
Mrs Stokes banned Crux from joining the Queenstown Chamber of Commerce after we asked questions about the source and amount of her salary. Predecessor Anna Mickell left the Chamber shortly after the Covid outbreak saying the organisation could not afford to pay her.
Mrs Stokes was employed on a full-time basis by the Chamber with special leave to carry out nominated external consultancy projects. One of those projects was her governance role on the Yarrow Stadium construction site in New Plymouth.
Crux discovered through official information requests that Mrs Stokes company, ZQN7 Ltd, invoiced the Taranaki Regional Council for the services of former Assistant Auditor General Bruce Robertson following his introduction of her to the project.
Mrs Stokes then introduced her friend and colleague Jendi Paterson to the Taranaki Regional Council with that introduction leading to Ms Paterson becoming the stadium project lead. The council has told Crux that formal procurement procedures were not followed as it was the job of Robertson, Stokes and Paterson to write that particular policy, and it was not in place when they were hired.
Mrs Stokes and ZQN7 were also at the centre of the QLDC procurement scandal that involved over $600,000 of ratepayer money being spent on a series of by-law reviews – a project that went more than $200,000 over budget. The Office of the Auditor-General later issued a highly critical report that identified a large number of faults in the QLDC's handling of Mrs Stokes and ZQN7.
Mrs Stokes has also acted as an advocate for the controversial Lakeview Project in Queenstown. She also was famously at the centre of an embarrassing claim earlier this year that Queenstown "would be closed by Friday" due to Covid restrictions, a claim that turned out to be false and had numerous local businesses scrambling to repair the damage that the comments caused.


---