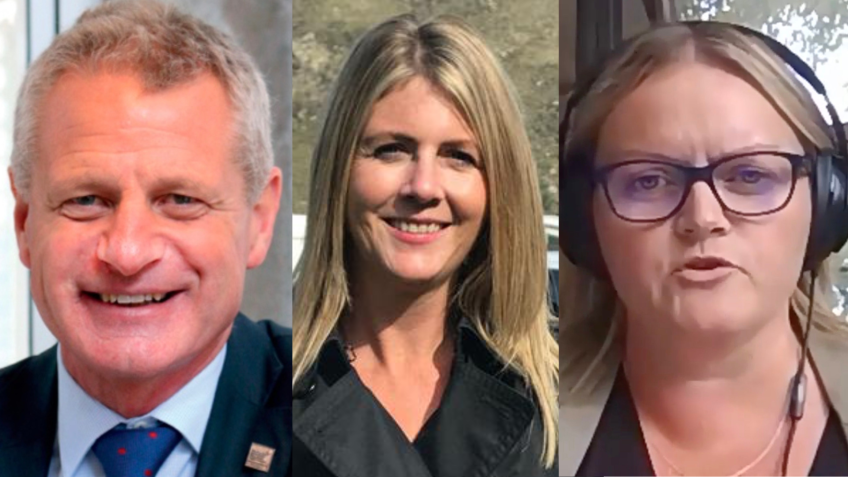 Inside the cashed-up world of the Queenstown super-consultants
---
Editorial/Analysis
A Crux Investigation
Journalism involves asking a lot of questions and reading a lot of answers. Sometimes journalists have to select a small part of a big issue and dig deep - and that's how we investigated the Queenstown Lakes District Council's use of ratepayer money to hire contractors and consultants.
We knew it was a lot of money (the council's annual spend is more than $100 million) and it did have some of the hallmarks of "jobs for mates". When we chose ZQN7 at random (it was the last on a list of more than 400 QLDC contractors and consultants) we did not necessarily expect to find anything. It had taken more than two years to get the list in the first place.
But when the QLDC refused to answer our questions and Crux found ourselves in a shit storm of Media Council complaints and what turned out to be council lies - we knew that something was being buried. Exactly what, we still don't know - but here's the latest update on our progress. Needless to say, our investigation is ongoing. And whatever it is that's being buried seems quite big in order to justify the obstacles that have been thrown at us so far.
When a council lies to a journalist, they take only a small risk. The risk is small because councils are to a large extent self-policing with few instances of regulators stepping in. Plus, councils are well-funded, and journalists generally are not. Real risk only arises if a council is eventually perceived as being dishonest. That perception can damage trust to the point that the council has trouble functioning as a civic body.
If community trust in a council drops to a very low point, then at a local body election any candidate offering to restore council transparency and trust becomes an appealing breath of fresh air in the eyes of voters. This year is a local election year.
Crux has asked the QLDC on multiple occasions why they did not tell the truth when we confronted them with incontrovertible evidence they were breaking their own financial rules in the way they hire and pay consultants. Initially, the reply from the council was it had not lied. Now, its latest response is it was "the culture at the time". As if council culture (as recently as 2020 and 2021) is some sort of accident beyond the control of the chief executive officer, the chief financial officer, and their small army of senior managers.
Procurement is a really dull and safe sounding word. What it means though is far from dull. It's the entire mechanism for how public money is spent on services and people. Crux's ongoing investigations into procurement have put pressure on the Office of the Ombudsman and the Office of the Auditor General – Crux has asked both to intervene in an effort to get some real answers and force the release of documents that have so far been withheld.
While all of that happens (and it may take years to play out) Crux has been following the trail of three high profile Queenstown consultants as they make their way around the country earning vast (and we really do mean vast) amounts of money from different councils. We've asked questions of the councils about how services have been procured, and their knowledge of the web of work and roles simultaneously being undertaken by the consultants. Answers have been slow coming, and in some cases refused. From the outside, it all too often appears to be, once again, a systemic bending of procurement rules – and in some cases the appearance that rules are simply ignored or bulldozed to the side. But the questions have been asked.
Hamilton, Queenstown, and New Plymouth. Some magic commuting.
Readers of Crux will already be familiar with some of the players in our long-running procurement investigation series. Remember, way back, when we started asking questions of QLDC on its number of consultants, how much they were paid, and how they were hired, we chose one line on a spreadsheet, at random, to investigate further. And we're still following the threads it produced.
Ruth Stokes (main image - centre). The full-time chief executive of the Queenstown Chamber of Commerce. An owner of consulting firm ZQN7 Ltd, alongside her husband Antony. At the centre of the $600,000 QLDC bylaws procurement scandal revealed by our Crux investigation – the QLDC was subsequently the focus of a highly critical investigation by the Auditor General.
Jendi Paterson (main image - right). The only known employee of ZQN7 Ltd before she formed her own consulting firm, JALP Ltd. Worked on the $600,000 QLDC bylaws project with Mrs Stokes. A family friend of Mayor Jim Boult and a nanny for Victoria Boult, Mr Boult's daughter. She and Mrs Stokes have just built new houses next to each other on land in Arrowtown.
Bruce Robertson (main image - left). A former Assistant Auditor General. A Queenstown resident, who has carried out multiple consultancies for the QLDC. An expert on audit and risk – sitting on, in some cases as the chair, audit and risk committees for numerous councils across NZ including Auckland, Wellington and Invercargill.
As the QLDC bylaws job was winding down in early 2019, $204,000 over-budget and non-compliant with QLDC's procurement rules, Mr Robertson and Mrs Stokes teamed up to land a modest $59,115 contract with the Whangarei District Council. Mr Robertson secured the work via a procurement process, and then employed Mrs Stokes. The job was to help the Whangarei District Council figure out how to run its Northland Events Centre.
Then, just a few weeks later, Mr Robertson was asked by the Taranaki Stadium Trust (controlled by the Taranaki Regional Council) to take on a much bigger job – the $50 million rebuild of the Yarrow Stadium in New Plymouth. To be accurate, the job was not the construction work, but the running of the project – the governance.
There was no competitive tender or procurement process, but Mr Robertson was approached as one of the country's go-to experts on managing risk and delivering high audit standards. We've already published details of how Mr Robertson, then Mrs Stokes, and then Ms Paterson all managed to end up working on the stadium project, avoiding an open procurement process (it was their job to write it) and taking the lead in not just the governance side of the project, but the actual construction side of the stadium as well.
All three have strong CVs from what we've uncovered – Mr Robertson and Mrs Stokes, in particular – but there's little or no construction experience among them. And that's why Crux continues to ask questions about how these three Queenstowners suddenly had near complete control of how the $50 million was spent – that's $20 million from the Government and $30 million from Taranaki ratepayers. When they did write their own procurement policy, which was then used to secure the services of others on the project, it ironically stressed the need for due diligence and hiring local people.
An email from Mrs Stokes, supplied by the Taranaki authority in response to questions from Crux, reveals a critical point at the start of the stadium project, when Mrs Stokes first introduced Ms Paterson to the stadium team in New Plymouth. Mrs Stokes invited Ms Paterson to an early meeting for "support", making the following claims:
Our enquiries suggest Ms Paterson has never played rugby for New Zealand, and we can't see any evidence of Mr Robertson, Mrs Stokes or Ms Paterson working on other stadium projects apart from the governance of the Northland Events Centre. The Blenheim involvement of Ms Paterson with Stadium 2000, referenced in Mrs Stoke's introductory email above, was a failed trip from Queenstown to pitch for a staff rostering system. The meeting was invoiced as four hours plus travel, according to the chair of the Blenheim authority running Stadium 2000, actually the town's swimming pool, built 22 years ago.
But the huge problem with this Taranaki stadium job is that in pitching Mrs Stokes and Ms Paterson, Mr Robertson somehow failed to mention (we've seen the emails) both women already had some big jobs, just down the road with the Hamilton City Council.
We're not talking part-time jobs either. Ms Paterson, at the exact time of the stadium contracts being signed (October 2019), was already the full-time parks manager for the Hamilton City Council – on $25,000 a month. She and Mrs Stokes were also being paid an additional $150,000 to review the same Hamilton parks department.
In terms of the money that changed hands for the stadium work, here's what Crux's questions have revealed so far: Ms Paterson (as at February 2022) had already been paid $437,968 as the project lead, while $121,510 had gone to Mrs Stokes, and $95,280 to Mr Robertson. Mr Robertson was paid via Mrs Stokes's company ZQN7 for the stadium project, even though he was the person originally approached by the stadium trust.
But wait – there's more
Essentially both the Hamilton and New Plymouth/Taranaki councils that hired the Queenstown consultants say three things:
They were aware that consultants generally do other work – and that's OK.
It's none of their business what that other work is.
They were happy with the results delivered and therefore paid all the invoices.
Regardless, the three individuals were holding down multiple roles, whether it be as a full-time employee, a consultant, or both, managing workloads and locations that at a quick glance are seemingly impossible to squeeze into an average working week, anyway. It's works out to be an impressive hourly payrate that seems to me would require superhuman multi-tasking skills.
You would think these Queenstown consultants may have had enough on their plates for now. But no, they could handle more.
In 2019 and 2020 the jobs continued to increase with Mr Robertson taking on more council audit and risk roles around the country and Mrs Stokes taking on an equally impressive number of new contracts.
Mrs Stokes was at this time involved with:
Senior development manager, large scale projects – Kiwibuild
Senior associate RDC Group, Wellington (Multiple consultancy projects)
Advisor to Auckland Council Eke Panuku (housing development) team
Consultant to the QLDC – by-law review
Kāinga Ora advisory panel
Mr Robertson has been busy too. He either chairs or sits on the Audit and Risk committees of the following councils:
Gisborne
Thames Coromandel
Tauranga
Auckland
Environment Southland
Ōtorohanga
Waipa
Bay of Plenty
Wellington
Far North District
Waitomo
Timaru
Invercargill
Crux has continued to follow the procurement trail, asking questions of the local authorities involved, and there's a common theme: a marked lack of procurement process, usually explained by the councils spoken to as due to the special expert nature of the consultants and the urgency or special nature of the job.
For instance, Ms Stokes has just been hired, for a second time, by the Auckland City Council, while she has a full-time job as the chief executive of the Queenstown Chamber of Commerce.
When Mrs Stokes started the Chamber of Commerce top job, she had permission from the Chamber's board to work on the Yarrow Stadium project – our questions of the Chamber regarding whether she has been given go-ahead for her work with the Auckland City Council remain unanswered. Mrs Stokes has banned Crux from joining the Queenstown Chamber of Commerce after we asked questions as to the origin of the funding for her salary.
The Auckland Council won't tell us the exact fees involved, but official documents do show more than $225,000 has been paid to ZQN7 Ltd. Here's how they explained the lack of a procurement process:
"ZQN7 Ltd was directly appointed (Crux - no competitive procurement) to progress a combined crown and council comprehensive town centre redevelopment proposal in Henderson from May 2018 until October 2019.
"Ruth Stokes has considerable expertise in this area and previous experience working at Auckland City Council, and as such she was sought out for a direct appointment. During the 17-month period she operated as a member of the Eke Panuku team, working on a highly collaborative basis with a wide team of stakeholders to clear outcomes and progress milestones agreed before work commenced.
"Throughout the duration of the work, ZQN7 provided itemised invoices. Progress milestones and deliverables were monitored by Eke Panuku staff throughout.
"Mr Bruce Robertson was not involved in this project.
"Due to Ruth's experience and excellent delivery of earlier projects, we have contracted ZQN7 to undertake some financial advisory work to enable partnership funding for regeneration work in priority neighbourhoods in Auckland."
Source: Isabel Gailer, specialist corporate communications and media communications department, Auckland City Council.
Auckland Council public records show payments to ZQN7 of $166,328 and $59,111, not including the most recent project
Nothing's ever black and white. Plenty of us can probably relate to the fact that personal relationships can be vital to securing a job or deciding to give someone a job. Ms Stokes certainly isn't embarrassed by it – in a recent leadership talk to a bunch of students at a local high school, she was straight-up with the young people that personal relationships have helped secure some of her most important career positions.
But New Zealand's official matrix of procurement legislation is designed to prevent this very practice, especially when it evolves into "jobs for mates" council and government consultancy jobs.
The Invercargill City Council. A threat to the entire house of cards?
Despite earning what for many is already an eye-watering amount of income – more than $430,000 to date - managing the $50 million stadium project in New Plymouth, in January 2021 Ms Paterson took on another role as a project manager with the Invercargill City Council.
Crux made what is by now a routine official information request to discover how Ms Paterson managed to land the project manager contract and what procurement processes were used. But the Invercargill City Council seems to have had trouble navigating what is a clear legal process – the Local Government Official Information and Meetings Act, LGOIMA.
Deadline after deadline passed, excuses flowed – but no answers. Eventually Crux contacted the chief executive of the Invercargill City Council, Clare Hadley, to ask for an explanation.
Here's her answer, in full, from May 31.
"I confirm that I am aware of the enquiries you have been making, and that Invercargill City Council takes its responsibility under LGOIMA seriously.
"I am not going to comment on your information at this time.
"I am aware that we have responded to the first part of your enquiry – relating to Mr Robertson. I am also aware that our comms team sought an extension of time from you – albeit after the 20 days – and you declined.
"The matter currently sits on my desk. I am attending to it as quickly as possible."
Source: Clare Hadley, CEO Invercargill City Council
That is the last communication Crux has had from the Invercargill City Council.
Crux had asked if Mr Robertson introduced Ms Paterson to the Invercargill City Council. The council communications team has said no but has told us nothing about how Ms Paterson was hired and if the council had a problem with the fact that Ms Paterson was currently working full time in New Plymouth on the stadium project.
Mr Robertson chairs the Invercargill City Council Audit and Risk committee as well as being a consultant hired to help run the entire council through difficulties linked to councillors' relationship with Mayor Tim Shadbolt.
Crux is still waiting for an answer from Ms Hadley, but we would remind readers of this interesting confluence of events in Queenstown recently.
Mrs Stokes was presenting a semi-private (selected media only – Crux not invited) glossy sales meeting for the controversial $1 billion Lakeview construction project, while Mr Robertson has been hired by the QLDC to review the council's governance of Lakeview following complaints from councillor Niki Gladding that the entire process is flawed.
Crux has documented how ratepayers somehow face a loss, and a rates rise, from the Lakeview project when the council could have simply sold the land for $42 million and arguably reduced both rates and council debt. Mr Robertson was also the person hired to conduct a code of conduct investigation into Councillor Gladding.
To sum up.
We're deep in this story – it's been three years of following email trails and sifting through documents. It's complex and there's lots of documentation behind the scenes to back up the facts of this story.
Crux's view is that this web of consultancy may be typical of a nationwide culture where some managers working with councils or government departments look after their own former colleagues and manage to avoid the rules put in place to protect taxpayers and ratepayers.
This could all be seen as an artifact of an earlier culture when hiring your mates was the natural thing to do. But, rightly or wrongly, that's not an option open to public bodies unless there is an open and transparent process to find the best person for the job, at the right price, and subject to the correct performance measures and audited costs.
Procurement rules are there for a reason – to stop corruption. If New Zealand is to maintain its reputation for being one of the least corrupt countries in the world, then the culture around procurement needs to change – and soon.
Editor's Note: The following people were approached for comment on this story, none of them have replied - Mr Bruce Robertson, Mrs Ruth Stokes, Ms Jendi Paterson, Mr Doug Craig of the RDC Group and Mrs Angela Spackman, the chair of the Queenstown Chamber of Commerce.


---