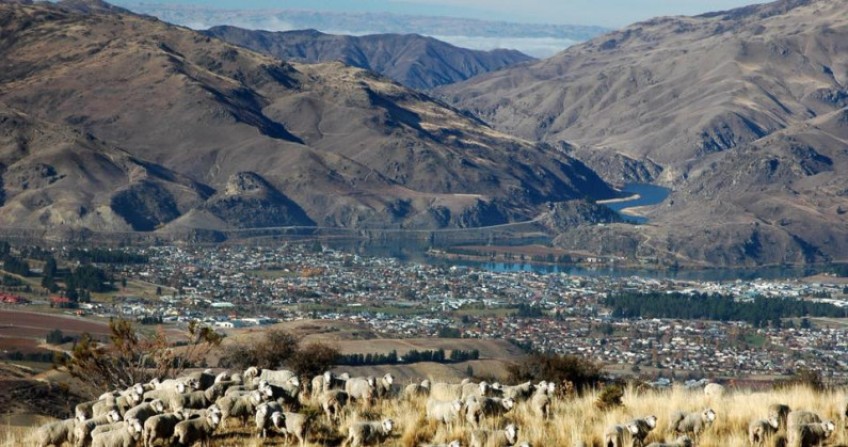 Central Otago's property values soar
---
The average value of a home in Central Otago now sits at more than half-a-million dollars, according to new council rating valuations.
In three years, home values in the district have risen an average 36.6 percent to $531,000, while the average land value increased by 72.7 percent to an average of $266,000.
The new rating valuations were prepared for 14,770 properties on behalf of the Central Otago District Council by Quotable Value (QV).
Rating valuations are carried out on all properties in New Zealand, usually once every three years to specifically help local councils set rates for the following three year period.
The rating revaluation figures compiled by QV show the total rateable value of the 14,770 properties within Central Otago District Council is now $12,416,775,000 with the land value of those properties now at $6,634,180,000.
In a statement, the council said rates will remain unchanged for now, and will be updated based on these fresh valuations from July next year.
Leanne Macdonald, a spokeswoman for the council, says the significant rise in property values does not mean more rates revenue for council.
It's a common myth capital value increases mean rates increase by the same percentage, she says.
Instead, the valuations determine how the district's rates burden will be divided among property owners, not how much rates are paid in total.
"Council is still collecting the same amount of rates we set our budgets for through our long term and annual planning process. The property revaluations may just slightly shift the 'share of the pie' that sectors within our district are paying for land or capital value-based rates."
QV Registered Valuer Tim Gibson says value level changes will vary dependent on location and property type.
Commercial property is showing an overall increase of 23.3 percent, while the industrial sector has increased 40.5 percent relative to the 2016 levels, with land values increasing by 58.7 percent and 67.7 percent respectively, he says.
Lifestyle property owners are also sitting pretty, according to Mr Gibson.
"Lifestyle properties have also seen good value increases since 2016, with the average improved lifestyle property capital value increasing by 38.7 percent to $748,000, while the corresponding average land value for a lifestyle property increased by 62.2 percent to $434,000."
Meanwhile, in the rural sector, dairying and the pastoral values remain fairly flat with dairy increasing by 1.4 percent and pastoral increasing by 5.1 percent since 2016.
"Horticulture values are the exception to this with good demand and new plantings of cherries lifting improved values by 48.3 percent with the with an average improved value of $2,062,000, and land value increasing by 57.5 percent with an average value (of) $981,000."
Mayor Tim Cadogan says the significant increases will be viewed entirely differently depending on perspective: "For a home owner, their equity in their property has obviously increased, but for someone trying to get on the property ladder, that first rung just got a lot higher."
Don't agree with the rating value of your property? You have the right to object and the close-off for this process is January 17, 2020.


---