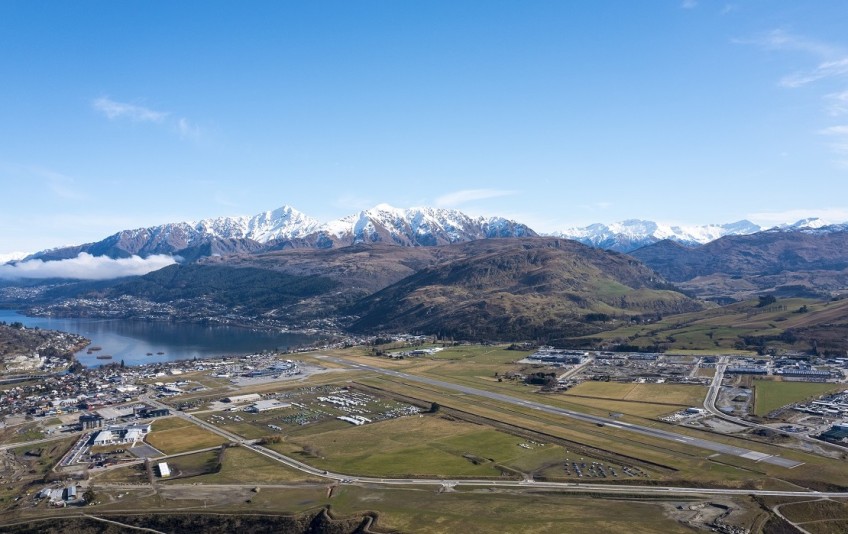 Air NZ says it's time for a "bigger, bolder, braver conversation" about a new regional airport
---
Air New Zealand's Annual General Meeting this week has provided some clear insights into the airline's plans for Queenstown and Wanaka.
This is in the wake of the surprising release two weeks ago of Air NZ's submission to the current Queenstown airport consultation process. The airline suggested building a new airport from scratch, potentially in the Central Otago area. The submission was not more specific on location, but somewhere near Cromwell, Lowburn or Tarras seemed the most logical assumption.
Some commentators interpreted the submission as the airline putting pressure on Queenstown airport to either grow, or lose the extra business.
Queenstown Lakes Mayor Jim Boult has dismissed the suggestion as impractical due to the extreme challenges of building a brand new airport under the Resource Management Act.
But, answering questions from shareholders at the national airline's AGM in Christchurch, Air NZ CEO Christopher Luxon has made it clear that, for the time being, Air New Zealand is deadly serious about moving flights away from both Wanaka and Queenstown.
"Queenstown is always going to be a very popular destination, but we can't have an Auckland airport situation where the infrastructure doesn't support the growth that's happening there. And so our challenge back to the community is this - is it actually time for us to have a bigger, bolder, braver conversation about creating a new Central Otago regional airport that could support Queenstown and Wanaka but from a different location than where those airports exist today? So that's going to be an ongoing conversation obviously with the people of the region, but certainly with the airport company as well."
Luxon went on to say that the views of residents will count when it comes to making a final decision. "The most important thing is that you've got to get community engagement and support to be able makes these type of decisions."
The comments are intriguing and suggest that the "new airport" submission to the Queenstown Airport Corporation might not have been an idle threat.
The next move will probably be with the Queenstown Airport Corporation when they release their findings from the public consultation on airport expansion in around ten days time. It seems clear that the airport management will try to package the public response with some suggested solutions, especially as the feedback is expected to be largely anti-growth. A Crux survey on airport growth showed over 84% of respondents were opposed to any more airport growth.
In his comments to shareholders Christopher Luxon though has warned against half-baked or interim solutions. "We can't put bigger jets into Queenstown so it's time to step back and not take the Number Eight fencing wire, band aid solution until things break. We are planning to add an extra million passengers, every year, to our business."
The CEO also told the AGM that there was no interim solution for Wanaka either, arguing that significant investment was needed to strengthen the runway and build new terminal facilities before even short haul domestic services could be introduced there. It's not clear whether the point of his remarks was to move the entire game somewhere else, or support the planned growth of Wanaka airport anyway. He also noted that "you can't move mountains" when commenting on the fact that many people who fly into Queenstown are actually heading to Wanaka.
You can view the full video stream of the Air NZ Christchurch AGM here.
Read: Massive local opposition to Queenstown airport growth.
Read: Our report on the original leak of Air NZ's submission.
Read: Editorial - Expanding Dunedin airport might be a better option than a new airport in Central Otago.


---