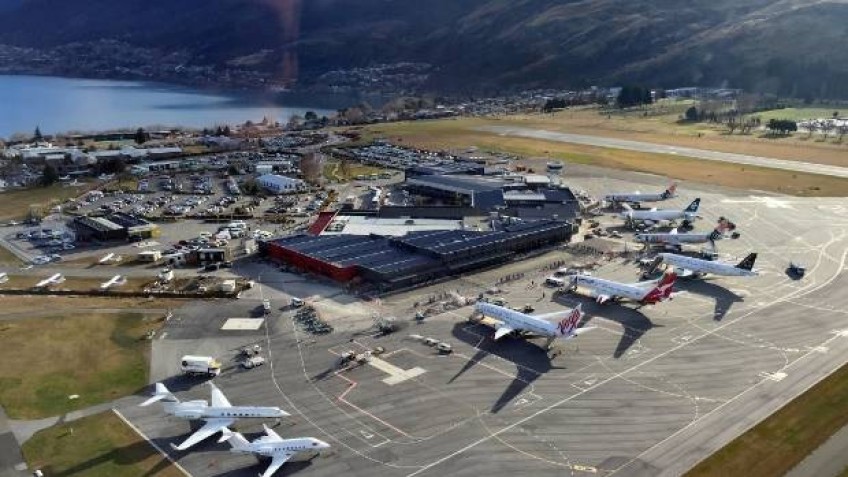 The only answer to our airport crisis is obvious and intriguing
---
Editorial.
Air New Zealand got exactly what it wanted a few days ago when it leaked a copy of its own submission on the expansion of Queenstown airport.
Commentators ran around in circles speculating on where the new Air NZ "Central Otago" airport would be , but of course the real agenda was to be put pressure on Queenstown to take more flights.
But while the Queenstown Airport Corporation spends weeks figuring out how to reconcile overwhelming opposition to airport expansion with overwhelming pressure from its clients - such as Air NZ - for massive, endless growth, the real answer lies to the East. In Dunedin.
Mayor Jim Boult is right when he points out that building a new international airport from scratch under the Resource Management Act would be slightly harder that achieving World Peace and inventing Perpetual Energy.
Dunedin would generally welcome more flights and more tourists, plus better connections for its growing business community. Plus, Dunedin airport is sensibly located away from central Dunedin with plenty of land for a longer runway and better terminal facilities. We'd just need much better roads between Dunedin, Central Otago and the Southern Lakes but hey, we need those anyway.
We could even build a wonderful new scenic railway, as the old one has been turned into a bike trail. Tourists love trains.
This solution is blindingly obvious. The tourist load would be spread across a much larger area and Queenstown would be rescued from the brink over overtourism. That is if its not already too late.
The reason this solution is slightly problematic, and intriguing, is that Dunedin and Queenstown are not on good terms at the moment, but the airport project could be the answer to that problem as well.
To date, Dunedin and Queenstown have been heading, proudly and firmly, in completely different directions. Dunedin has remained hypnotised by the prevailing Old Boys Network while Queenstown has embraced the green shoots of change, mainly through immigration from Auckland and a Mayor who has surprised even himself with a taste for social awareness.
However, as the Old Boys Network in Dunedin gets even more Old, Dunedin is slowly but surely transforming itself into a magnet for new tech jobs, innovation, fashion and that hard-to-define quality of being a desirable city.
The current problem though is that Dunedin currently treats the Southern Lakes as the dim-witted and poor country cousin. Aurora Energy, owned by the Dunedin City Council, has allowed our power network to decay to the point of collapse. The Otago Regional Council sits on over $500 million of cash while spending peanuts on our district and allowing our lakes turn into ponds of green sludge. You name it and there's been near criminal under-investment from Dunedin in Central Otago and the Southern Lakes.
So could a new, expanded Dunedin airport be at the centre of a New Dawn? It could. It's a great swap. We shift the tourist load, we build some great roads and we use this Think Big Project to create new bonds and understanding. Dunedin in turn needs to realise that the Southern Lakes will divorce Dunedin soon if there is not a fairer and more balanced sharing of resources. After all there is a bigger enemy at the gates - under investment in both Dunedin and the Southern lakes from Government in Wellington and Big Business in Auckland. We need to help ourselves and do a deal with Dunedin. There's strength in numbers.

---