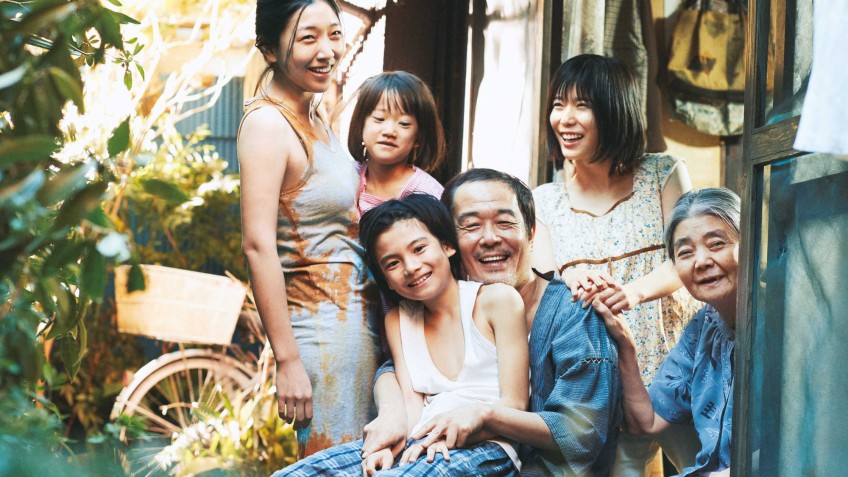 'Shoplifters' suprises and charms
by SM Hahn - Dec 08, 2018
---
Each week we will be brining you a film review that's fresh and relevant. Proudly brought to you by Dorothy Brown's and our expert reviewer, SM Hahn, we hope to promote some of the lesser known gems available at our local boutique cinema.
Winners of the top prize at a certain snooty French film fest (Cannes' P'alme d'Or) don't often go on to become box office bestsellers (Pulp Fiction is the most recent exception). Japanese director Hirokazu Kore-eda's Shoplifters will not buck this trend. However, this oddly lovely film deserves to be watched by as many people as possible.
The plot is simple: An impoverished family of five, who shoplift groceries and basic necessities to survive, take in an abandoned young girl. The characters elevate this tale. Tragi-comic father figure Osamu (Lily Franky) and precocious pre-teen Shota (Jyo Kairi) discover tiny Yuri (Miya Sasaki) playing in the bitter cold by herself and bring her home. Osamu's wife Nobuyo (Ando Sakura) insists that Yuri must be returned, but changes her mind after overhearing the girl's parents violently arguing. When Grandmother Hatsue (Kiki Kirin) discovers that Yuri's body is scarred by abuse, the entire family circle the wagons on their decision to "adopt" the little girl.
This criminal act has consequences, of course, but not the kind you'd expect, because no one in this family is exactly as they appear to be. Giggly older sister Aki turns out to have a compromising job, while even decrepit Grandmother Hatsue, with her lazy eye, has her own surprising secrets. Just as the viewer figures out how everyone in this unconventional family is connected, the unit falls apart—despite the genuine ties that bind all of the family members to each other. And that's the magic of this movie, which is, at its generous heart, a story about love, with all its imperfections.
While the setting of the movie is modern-day Japan, the state that the characters live in is all too universal: urban poverty, with its cramped dinginess and fast-food clutter. Kore-eda doesn't romanticize this situation, but uses it as stark counterpoint to the humanity of his characters. Two scenes in particular are haunting: a wide overview of the entire family peering hopefully up at the sky between ramshackle roofs for a glimpse of fireworks that they can only hear and a close-up of Nobuyo's face as she is forced to answer questions about her relationship to the children. Actress Ando Sakura is mesmerizing as she rubs her face, trying to keep her grief from seeping out.
The actors in this ensemble cast are a wonder, from the dignified clown of Lily Franky to the gorgeous grotesquerie of the recently deceased Kiki Kirin, to the cherubic beauty of the child actors. Each of their unforgettable faces is essential to realizing Kore-eda's quietly devastating portrait of the lengths to which people will go to survive, both physically and emotionally: lie, steal, and maybe even bury a body or two.
Shoplifters is playing at Dorothy Brown's in Arrowtown.


---