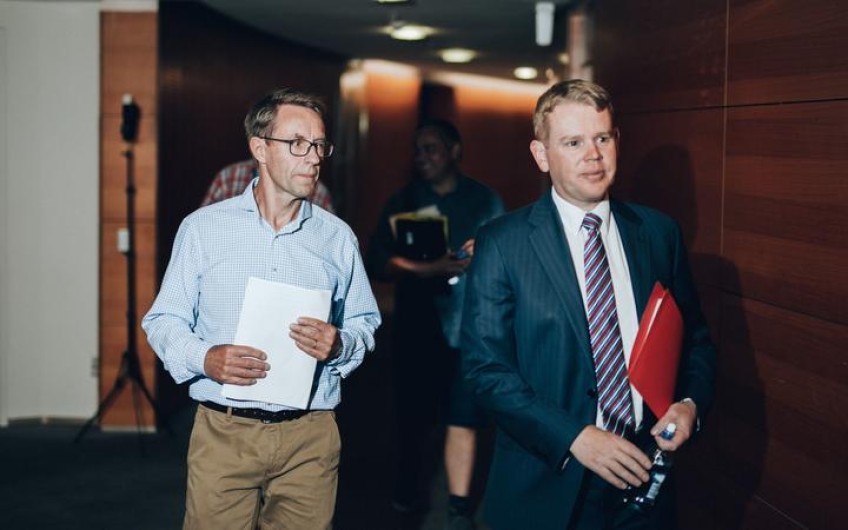 Person linked to Covid-19 community cases tests positive
Feb 04, 2021
---
There are seven new cases of Covid-19 in New Zealand today, the Ministry of Health has confirmed.
Covid-19 Response Minister Chris Hipkins said six are in managed isolation and one is a community case related to the recent outbreak.
The new case is the mother and wife of the two community cases who tested positive last Wednesday.
She was tested on 30 January and again on 2 February when she returned a positive result.
There were 5130 Covid tests processed yesterday.
Director-General of Health Dr Ashley Bloomfield said the good numbers of testing in Auckland and Northland was reassuring as the country heads into the long Waitangi weekend.
There are some close contacts of the woman (Case D), who are also close contacts of Case B and C (the cases who tested positive last week) - they are all self-isolating, he said.
Of the six new cases in managed isolation, three tested positive on day 1 of the routine test.
The Pullman Hotel in Auckland will be emptied by Saturday.
Over the following week its CCTV systems would be upgraded, followed by a deep clean, Hipkins said.
Today it was also revealed that a person died at the Crowne Plaza hotel in Auckland yesterday.
A managed isolation and quarantine spokesperson said it was a non-Covid medical incident.
Yesterday there were three new cases of Covid-19 reported in New Zealand's managed isolation and quarantine facilities.


---