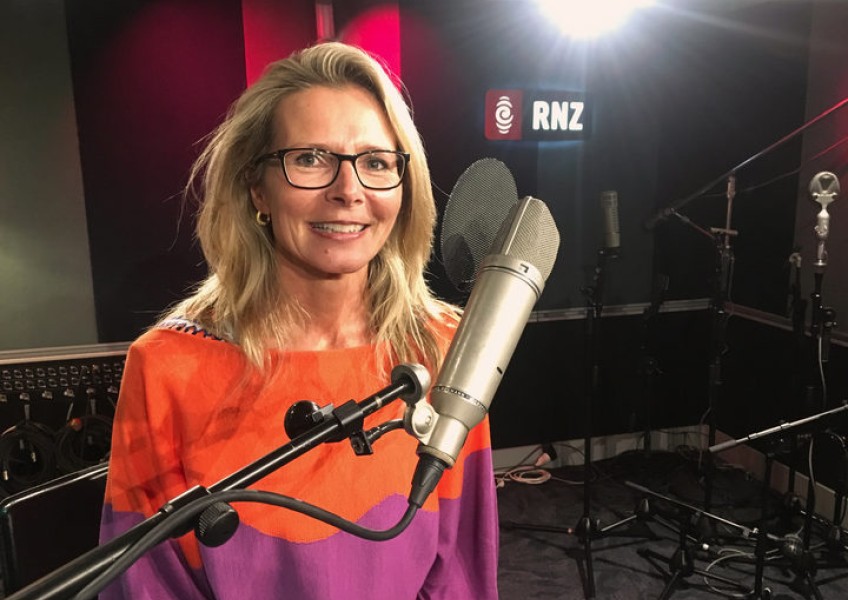 Trends in 2018: What Kiwis searched for this year
Dec 14, 2018
---
From Freddie Mercury to the 'first baby', the Census to Suzy Cato - our search habits reveal the things that made us care, cry and crack up in 2018.
With 2018 almost done and dusted, it's time to reflect on the people, moments, tragedies and celebrations that brought us together as New Zealanders this year.
Our searches show we embraced Diwali and Matariki, gave keto a crack (despite asking how to cook rice), fussed over our 'first baby' and kept a watchful eye on cyclones, hurricanes and wildfires around the world.
We also caught the Fortnite craze, made sure we were counted in the Census - but still found the time to search for cake and bikkies. Here's a summary of six themes that defined Search in New Zealand in 2018:
New beginnings
2018 gave us many proud moments. Our searches show our excitement about the arrival of New Zealand's 'first baby', the daughter of Prime Minister Jacinda Ardern and partner Clarke Gayford.
Keeping it family oriented, we were also mesmerised by Meghan Markle as she made her royal entrance as the Duchess of Sussex.
Our ties to the motherland and fascination with the life of a princess meant searches for the Royal Wedding were a top hit.
Getting into the game
In true Kiwi fashion, sports and sporting events dominated our overall top searches in 2018.
The FIFA World Cup was our most popular search of 2018, closely followed by the Commonwealth Games, where swimmer Sophie Pascoe and weightlifter Laurel Hubbard took home gold medals and made our top searches.
With no surprises, the All Blacks vs France test matches also made our top list.
Homegrown heroes
Whether standing out at home or winning on the world stage, our searches in 2018 show we love our homegrown success stories.
Politicians and pop culture icons dominated the list of most searched Kiwis this year - Jacinda Ardern and Clarke Gayford were as popular at home as they were abroad, while opposition MPs Simon Bridges and Jami-Lee Ross also generated considerable search interest.
Entertainers Stan Walker and New Zealand's sweetheart Suzy Cato also found a place in our hearts this year, along with the late, amateur stuntman Johnny Danger.
Weathering the storm
Nature's fury had us on the edge of our seats this year, with natural disasters making up half our top trending news searches - from cyclones and hurricanes to volcanic eruptions and wildfires.
We also joined the world in mourning the loss of many greats who made their mark across media, fashion, food, music and science. The much-loved Kiwi news presenter and family man, Greg Boyed, was mourned greatly by New Zealanders. Kiwi's also mourned the loss of musicians Avicii and Aretha Franklin, along with the brilliant astrophysicist Stephen Hawking.
Colourful and curly questions
From food to technology, the 'How to…?' and 'What is…?' questions were electric and quirky, proving the number eight wire attitude is alive and well in New Zealand. Kiwis wondered how to draw a rose, how to cut a mango - and what Mycoplasma bovis is following the outbreak of the disease.
But most of all, we were curious about our technology. The number one question asked was "What is bitcoin?, closely followed by queries about how to find IP addresses and take screenshots.
Keto is King
Whether it's our New Year's resolutions or the realisation that summer is upon us, we're ready to give new diets a crack.
"Keto Diet"' was our number one searched diet, along with the second most searched recipe type.
We were also loving our vege eats this year - with vegan recipes taking the number one slot, among recipes for salads, pumpkin and zucchini.
But Kiwis still made room for treats - recipes for fettuccine, biscuits and cakes still made our top ten list.
To dive into the data, check out New Zealand's full trending lists* for 2018:
Overall
1. World Cup
2. Stuff news NZ
3. Commonwealth Games
4. Census NZ
5. Cyclone Gita
6. Fortnite
7. Johnny Danger
8. Mac Miller
9. Lotto result NZ
10. All Blacks vs France
News events
1. Census NZ
2. Cyclone Gita
3. Royal Wedding
4. Thai cave rescue
5. Jacinda Ardern baby
6. Hurricane Florence
7. Hawaii Volcano
8. Cyclone Hola
9. Royal baby name
10. California fires
Global Figures
1. Demi Lovato
2. Khloe Kardashian
3. Logan Paul
4. Freddie Mercury
5. Olivia Newton-John
6. Anthony Joshua
7. Ed Sheeran
8. Sylvester Stallone
9. Hailey Baldwin
10. Tiger Woods
Kiwis
1. Johnny Danger
2. Jacinda Ardern
3. Stan Walker
4. Jami Lee Ross
5. Simon Bridges
6. Sophie Pascoe
7. Suzy Cato
8. Clarke Gayford
9. Eliza McCartney
10. Laurel Hubbard
Loss
1. Mac Miller
2. Greg Boyed
3. Avicii
4. Anthony Bourdain
5. Stephen Hawking
6. Stan Lee
7. Aretha Franklin
8. Kate Spade
9. Burt Reynolds
10. Tania Ellwood
How to...?
1. How to delete Instagram accounts
2. How to screenshot on mac
3. How to take a screenshot
4. How to lose weight fast
5. How to draw a rose
6. How to cut a mango
7. How to make self-raising flour
8. How to lose belly fat
9. How to screenshot on Samsung
10. How to cook rice
What is…?
1. What is Bitcoin
2. What is Mycoplasma Bovis
3. What is my IP address
4. What is Diwali
5. What is Matariki
6. What is 1080
7. What is Black Friday 2018 NZ
8. What is the time
9. What is intersex
10. What is open on Good Friday
Recipes
1. Vegan recipes
2. Keto recipes
3. Chicken breast recipes
4. Vegetarian recipes
5. Fettuccine recipes
6. Biscuit recipes
7. Zucchini recipes
8. Salad recipes
9. Cake recipes
10. Pumpkin recipes
Diet
1. Keto diet NZ
2. CSIRO diet
3. 123 diet
4. Mediterranean diet
5. Ketogenic diet
6. Fodmap diet
7. Low carb diet
8. Phatt diet
9. Dash diet
10. Anti-inflammatory diet
*Trending Searches: What was hot in 2018? The "trending" queries are the searches that had the highest spike in traffic over a sustained period in 2018 as compared to 2017.


---