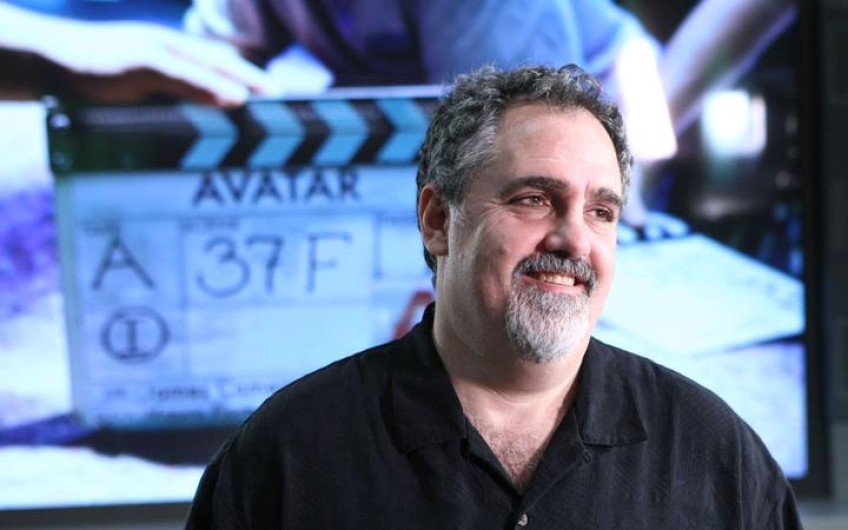 How New Zealand's film industry boomed during the pandemic
Dec 12, 2020
---
By Emma Jones BBC Entertainment Reporter
New Zealand might be at the bottom of the globe but it has been at the top of the movie industry in 2020.
Thanks to its handling of the Covid-19 pandemic, New Zealand is enjoying an unprecedented boom in film production, with directors seeking safe conditions, and that most elusive thing this year - a normal life.
International blockbusters including James Cameron's Avatar sequels, Amazon's Lord of the Rings series and Jane Campion's The Power of the Dog - starring Benedict Cumberbatch and Kirsten Dunst - all managed complex film shoots in New Zealand this year.
The country's home-grown movies have also received a boost at the box office by Kiwis supporting their industry, leading one local filmmaker to joke that they're now living in "the Hollywood of the Pacific".
"We're in this sweet spot," says Curtis Vowell, the director of a comedy, Baby Done, that was executive produced by Oscar-winning Jojo Rabbit director Taika Waititi.
"We're lucky that we're isolated from the rest of the world, and I feel we've got a government that's been super helpful to the film industry. We're in the Hollywood of the Pacific, and it's almost too easy to take for granted how lucky we are.
"All my film crew friends have unlimited work, there's thousands of Kiwis who are fully employed. International tourism is awful, and the airlines are really struggling, but the film industry in New Zealand is thriving, which goes against all predictions."
New Zealand, like so many other countries, did experience a lockdown in March - leading to what New Zealand Film Commission's chief executive, Annabelle Sheehan, recalls as "a very challenging moment."
"We had about 47 local productions in various phases of filming and production, plus we had seven major international projects, employing more than 4000 New Zealanders, and they all had to shut down," she explains.
But because the country managed to eliminate community transmission of the virus, apart from an incident in Auckland in August, film production could resume by summer, with Avatar one of the first projects to start up again.
Avatar producer Jon Landau posted photos of his arrival back in New Zealand in June. By September, director James Cameron was able to confirm: "We're 100 percent complete on Avatar 2 and sort of 95 percent complete on Avatar 3."
"We're very lucky in that we chose this as our production site years ago," he added. "We made the first film here in New Zealand and it turns out to be ranking first or second-best country in the world for its Covid response."
Apart from the Covid-19 safety practices adopted by productions around the world, New Zealand has gained an advantage by opening its borders to some international filmmakers and actors, including Cameron and Landau - who both had to quarantine for 14 days before they could resume work.
Sheehan explains that the exceptions were made for economic benefit.
"Small numbers of international executives, crew or cast were allowed in, as these productions can trigger hundreds of local jobs per project. A recent industry report found that an international production can spend 60 percent of its budget on transport, accommodation and catering, so it all helps the wider economy. They were all safely quarantined, and the productions subject to very high levels of Covid care."
Borders shut
According to Emma Slade, the producer of the comedy Nude Tuesday, which filmed in New Zealand this year, the policy made all the difference to her film. The movie is a joint production between Australia and New Zealand, and filming was completed in October, after being delayed for six months.
"We had nine Australians who needed to come into the country to film," she recalls, "and when the borders were shut it was like they wouldn't let our cousins in!
"But it was the right decision to be really tough on the borders - because that's why we've been able to continue with a relatively normal life. Coming in so hard at the start of this virus was the reason why I was able to make my film this year."
Slade says that financiers were also prepared to let Nude Tuesday go ahead without Covid-19 insurance, which is adding substantial costs to many TV and film projects around the world. But she adds that, despite part of the film being made in a remote part of New Zealand's South Island, strict distancing and sanitizing protocols were followed.
"It's the complete nightmare scenario that someone tests positive and the production shuts down, like on The Batman," she says, referring to the Robert Pattinson film, where filming was suspended twice over the summer.
"As the producer, you live with that fear every day. We were so vigilant, we had to know where every member of our crew had been in case of transmission. But we are fortunate that we know it's unlikely to be spreading in our community and that probably helped with financing. It's the advantage of having a small population and also being an island."
'No fear'
According to the New Zealand Ministry of Culture and Heritage, the industry supports about 21,000 local jobs and contributes $NZ2.7 billion to its GDP every year. The government has also announced a $NZ50 million production grant that Annabelle Sheehan hopes "will lead to a surge in New Zealand led stories."
She also reports "about a doubling" of international inquiries for filming in the country in 2021.
"In the next six months we'll see maybe seven to 12 international projects filming, plus local New Zealand productions. We're at full capacity right now," she reports.
"I think part of the attraction is that our towns have a lifestyle that people are yearning to go back to, which is to connect in person. We're able to do that, it's safe outside the film set."
Sophie Henderson, the writer of Baby Done, recalls seeing a thousand people at the premiere of the film in the autumn.
"It's the most people I've seen in a room all year," she says.
"There wasn't any fear at the screening at all," director Curtis Vowell says. "People are going to the cinema, and supporting films, and everything feels strangely normal, until we read the newspapers."
Baby Done, which stars Harry Potter actor Matthew Lewis and comedian Rose Matafeo as a couple trying to get their bucket list ticked off before their baby is born, has also benefited from New Zealanders supporting local films at their cinemas.
The international success of Kiwi directors including Taika Waititi and Niki Caro, who recently made the Chinese Disney epic Mulan, means more local productions are getting attention. Baby Done has made more than $US400,000 ($NZ564,000) at the local box office since release and has been sold for release in the UK and USA.
"I feel like Kiwi comedy is having its own moment," Henderson says. "We have this deadpan, self-deprecating, silly humour, and Taika's success has fed that side of it. And we all need a laugh at the moment. Of course, it's also helped that we haven't had to compete with Wonder Woman 1984 or James Bond this year.
"In the worst year that you could ever release a film, we're probably in the best country to do it."
- BBC


---