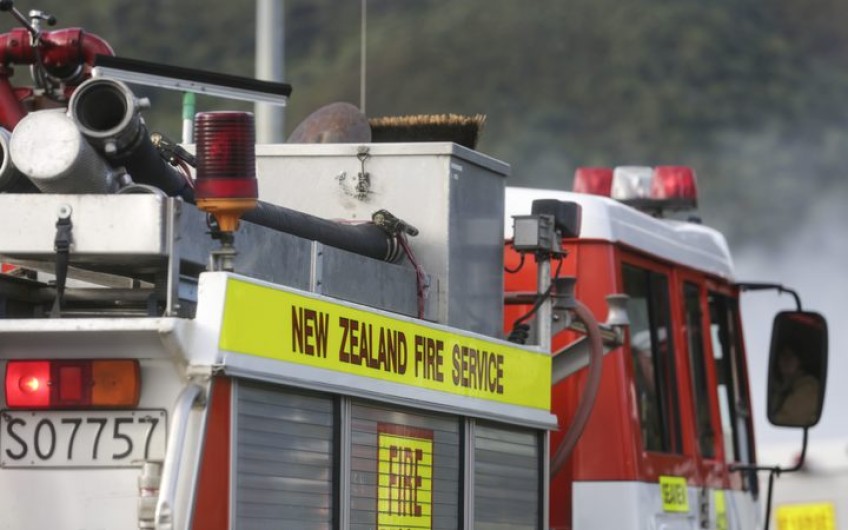 Four helicopters battle fire in Central Otago
Nov 04, 2019
---
Fire crews have called for reinforcements as they battle a blaze in Central Otago.
Four helicopters and six fire crews in total have been sent to Cornish Point, near Cromwell after first receiving a call out shortly after 1pm.
Fire and Emergency said the fire is covering about six hectares.
But it could not confirm whether it was farmland, scrub or vineyard.
A three-day total fire ban was declared in Central Otago on Saturday. The ban is expected to be lifted by tomorrow when a southerly change is due.
Earlier today, Fire and Emergency community engagement advisor Sally Chesterfield said most people acted responsibly during the ban, particularly in the lead up to Guy Fawkes, with only three fireworks-related call-outs across Otago.
One of those was from the total fire ban area.
"We're really pleased with how it went. People were fantastic and took the call for a total fire ban very seriously ... we took very few calls over the weekend, which is fantastic. It means our volunteers could enjoy the weekend as well," Ms Chesterfield said.
While the ban is expected to lift within 24 hours, she said it would be replaced by a restricted fire season.
That means residents will need to get a permit from Fire and Emergency before lighting a fire in open air.
Even a spark could cause a fire, she said.
"Don't assume that because we burnt before in this place and at this time that it is now safe. It's the conditions around that always change."
More than 1850 people have volunteered as firefighters across Otago in 96 brigades - which she said was roughly on par with last year.
"It's about thinking about who the volunteer firefighters are in your community that will be dropping everything from their life, from their work, from their family to attend to a fire for someone else," Ms Chesterfield said.
"That's a big commitment for them and one they do willingly. But it's certainly something as a community, we can help them with as well by not having out of control fires."
But Ms Chesterfield said the brigade needed more than firefighters to keep it running, including administration support, brigade support that can help with managing traffic, sourcing equipment, driving trucks and crowd management, and medical responders.

---