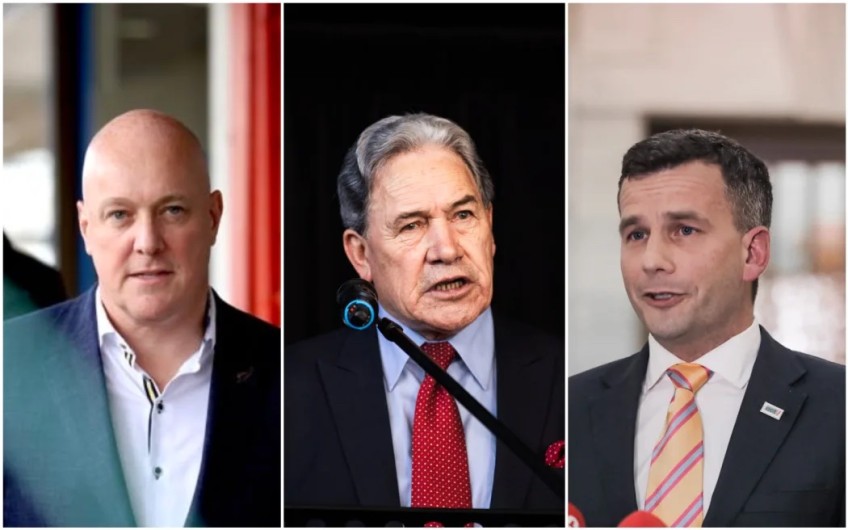 'We are not doing this negotiation through media': Luxon
Oct 16, 2023
---
The incoming prime minister says he wants to do coalition negotiations behind closed doors - differently to what he has seen in the past.
On Saturday, the National Party received just under 39 percent of the preliminary results, meaning Christopher Luxon will lead the next government.
More than 500,000 special votes are still to be counted to see where things stand, which will be clear by 3 November.
With the projected total seats needed, the current results show National and ACT could govern alone, but special votes could see New Zealand First needed.
On Monday, Luxon told Morning Report he was feeling appreciative of the support from New Zealanders.
"But more importantly, proud of our team and more excited to get into the job and actually getting on with what we talked about and getting things done for New Zealanders."
Luxon said three things needed to happen in the next three weeks.
That included waiting for the special votes to be counted, "get cracking" on building relationships and starting conversations with both ACT and New Zealand First, and begin the transition and work with the outgoing government to prepare for the next government.
"I have to say that Chris Hipkins and his Labour team have been very supportive in wanting to make sure we have a smooth transition."
Luxon confirmed talks would take place with New Zealand First.
He would not say if he had spoken to leader Winston Peters since Saturday, but confirmed their teams had been in contact.
Out of respect for both New Zealand First and ACT, Luxon said he would be doing negotiations privately - and would not confirm how his stance on policies such as ACT's referendum on co-governance.
"For me personally, it's about me building a relationship with those respective parties that I want a serious government to be formed.
"We had a mood for change, we have parties that were on the side for change, my job now is to go to work and actually make sure we can form a strong, stable government, but I am going to do this differently in the sense of I will partner with those respective leaders and we will work our way through making sure we get a strong, stable government on the other side."
"We are not doing this by negotiation through the media."
Luxon said he had established a negotiation team but would not say who it included.
"I have watched elections in New Zealand after results and I just think out of respect, I'm trying to build a really serious, constructive, positive government, and for that to happen, I need to be able to work with those individual parties and make sure that that is confidential and private and negotiated rather than trying to do it all through a blow-by-blow out in the public domain.
"What New Zealanders need to know is that we are going to deliver a government of change, we're going to go to work, and we've got an awful lot of work to do."
Luxon said the country had a "volatile" set of economic circumstances but National's tax policy was solid.
He needed to get to work and get the economy growing, he said.
Maim image (RNZ:Photo: RNZ/Samuel Rillstone, Marika Khabazi):


---