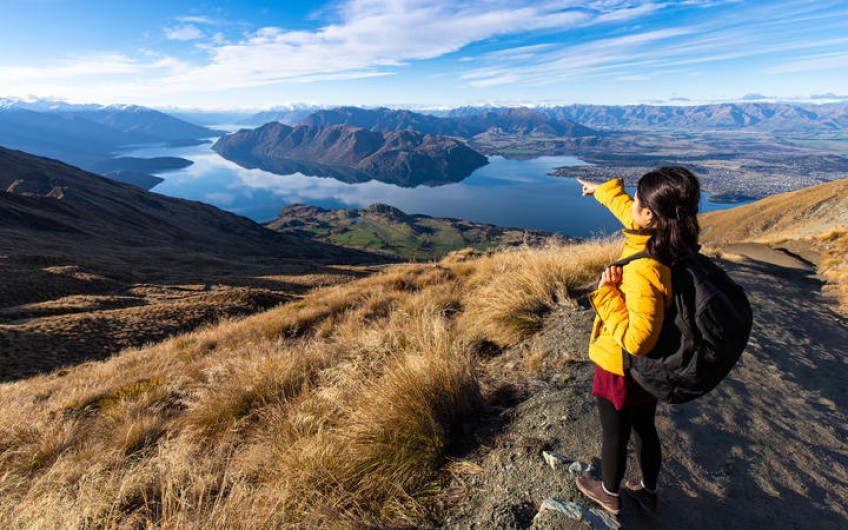 Covid break gives us a chance for a tourism reset
Nov 28, 2020
---
Freedom camping isn't free. If the campers aren't paying for power and toilets at facilities built for them, ratepayers are picking up the tab for parking spaces and cleaning up after them. And these are not the international tourists hiring helicopters, paying guides, or dining at five-star restaurants.
This week the new minister of tourism, Stuart Nash, had a go at low-value back-packing tourists, saying he wants to see New Zealand marketing to high-wealth individuals. He said he'd ban vans that weren't self-contained, and he's fed up with travellers who treat the side of the road as their toilets.
Reactions have varied – how do you tell it's not New Zealanders trashing their own country? Backpackers come back later in life for more comfortable holidays. They also pick up those casual jobs Kiwis don't want to do. Cruise ships are worse for the environment and relatively little cruise money gets spent here. And Youth Hostels say such a move risks us becoming boring and staid – "the Florida of the South Pacific".
Otago University Professor of Tourism James Higham however welcomes the chance to spark a conversation of what we want tourism here to look like, post-Covid.
He talks to The Detail about re-distributing the burden of catering for freedom campers to central government, standardising the rules, and introducing a better kind of industry that would ensure we take more care of the environment.
"We're at a moment in time, at a crossroads now," he says. "Where we've had this Covid circuit breaker and we now have the chance to really critically think about what the future might hold."
He says possibly the minister was trying to be provocative, but he may also have been speaking to some widely held concerns before the pandemic. They include the huge increase in visitor numbers putting strain on the industry, and an examination of exactly what value they bring to the country.
With rapid advances being reported in the development of Covid vaccines, Prof Higham says we'd better get on with this conversation now.
"We do need to anticipate that tourism will begin to recover at some point, hopefully soon. But we also need to anticipate what the future of tourism might look like."
What do we want to retain – and what do we want to discard?
"A lot of stock is now being placed on this being an opportunity to think about what a resilient, sustainable and climate-safe future might look like," he says.


---