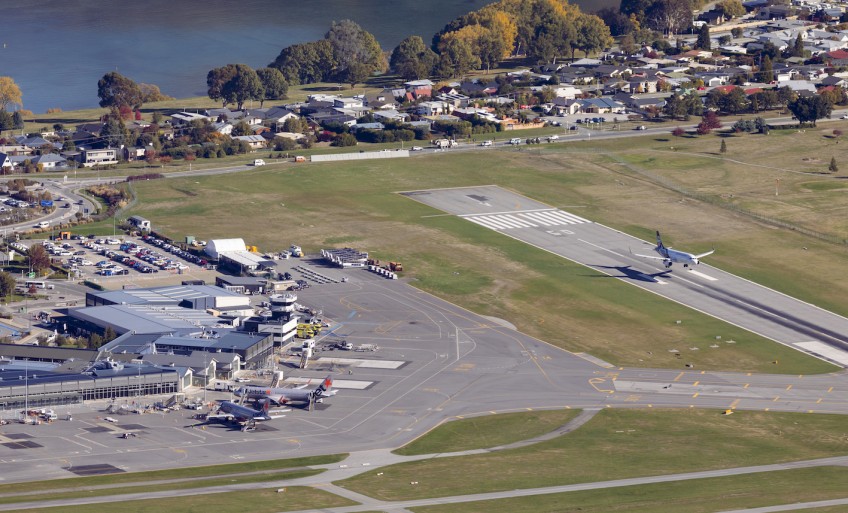 Queenstown Airport community lifeline in a natural disaster
by Queenstown Airport - Nov 20, 2023
---
Should an emergency ever strike the Southern Lakes region, Queenstown Airport is likely to be a critical part of the response and recovery.
The airport is a designated lifeline utility under the Civil Defence Emergency Management Act 2002, which means it must ensure it is able to function to the fullest extent possible during and after an emergency.
It is also an Otago Southland Rescue Helicopter base and home to a large number of commercial helicopters and small aircraft.
In a disaster such as a severe earthquake, bridges and road networks in this region would be vulnerable and Waka Kotahi State Highway Resilience modelling suggests some could be out of action for several months.
Depending on the time of year, tens of thousands of tourists could be stranded in Queenstown. The quickest way to evacuate them, and to get emergency responders and supplies into the area, is likely to be by air.
Queenstown Airport takes its role as a lifeline seriously and factors it into all its planning. It works closely with Otago Civil Defence Emergency Management (CDEM) on its Emergency Response Plan and supports the Otago Gets Ready community campaign.
It is always looking for ways to bolster its own preparedness, safety and resilience.
It has a fulltime on-site Airport Emergency Service (AES) team, highly skilled in aviation rescue and firefighting, who are ready to react instantly to an emergency situation. The AES officers are also trained to act as first responders to medical incidents at the airport.
It also has an emergency operations centre equipped and ready to use, should it ever be needed.
If the electricity fails, back-up generation immediately kicks in and the airport has a store of fuel to ensure a continuous uninterrupted power supply.
It also has a Starlink connection to maintain communication links and internet in an emergency.
Continual maintenance and improvement of infrastructure is a priority for airport management.
Significant investment has been made in seismic strengthening to reinforce the terminal buildings and this work is ongoing. The runway has been independently assessed and deemed to be well engineered to respond to a seismic event.
Asphalt work to maintain the integrity of the runway and apron has just been completed.
The Queenstown Airport Master Plan now being finalised includes investigation of an engineered materials arrestor system (EMAS), which would enable an aircraft to stop safely in the unlikely event it overshot the runway.
It also includes the creation of a parallel taxiway, which is a major investment in resilience and efficiency.
Also in the work programme is an assessment of the most significant climate-related physical risks to Queenstown Airport and the development of an adaptation plan to mitigate them.
Queenstown Airport's emergency planning anticipates a range of scenarios both at the airport and in the vicinity, Head of Operations, Compliance and Safety Juliet Breen says.
However, she acknowledges a major earthquake is a particular concern for local residents.
"We understand that the availability of an operational airport in the Whakatipu Basin to support the people of the region is important and that infrastructure the community relies on as a lifeline in an emergency be robust.
"Investment in resilience is always worth it," she says.
Main image (Supplied): Queenstown Airport is a critical community asset, acting as a lifeline in an emergency.
Go back to the main Get Prepared page
Buy a discounted survival kit today


---