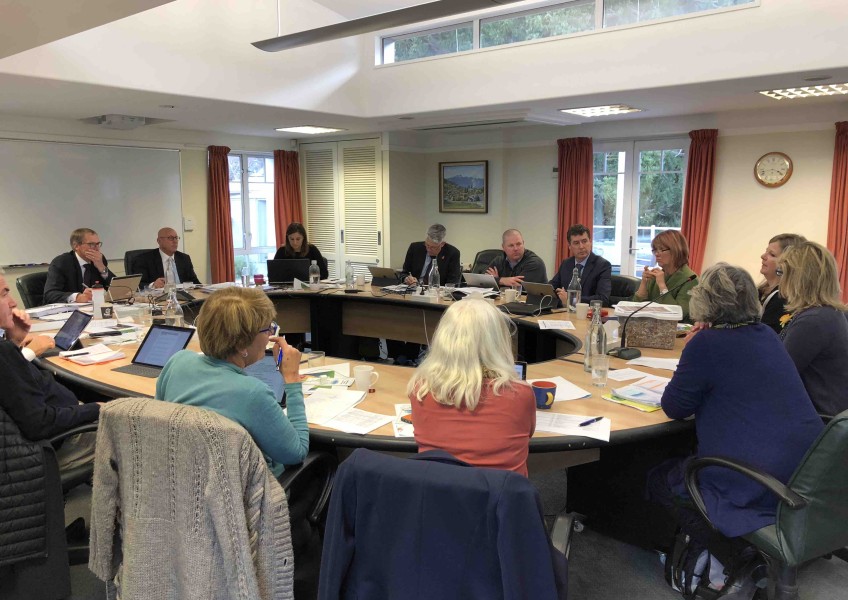 10,000 cigarette butts presented to council as protest goes global
---
The Queenstown Lakes District Council had a surprise submission today when over 10,000 cigarette butts were tabled as part of a protest over smoking on the town's lakefront beach.
Environmentalist Liz Smith has created global media interest after collecting 10,527 cigarette butts from Queenstown's lakefront, in just one month. She is calling for the beach to be designated as a smoke free zone. She was interviewed today by media outlets from as far afield as Australia and the United States.
As part of a 10 minute submission to a full council session today in Queenstown, Smith was joined by anti-smoking campaigners and also cancer awareness groups.
Smith told the council that the cigarette butts went against the way Queenstown was marketed to the rest of the world as a beautiful, clean and green destination.
When reminded by Queenstown Mayor Jim Boult that smokers had some right to smoke, Smith replied that local residents, and their children, also had the right to live in a clean, safe environment. Smith also highlighted the fact that New Zealand was committed to be smoke free by 2025.
It's expected that the council will respond in the near future to a request from Liz Smith for a meeting to specifically address the smoke free lakefront proposal.
Watch: Liz Smith's interview with Crux after today's council meeting.


---