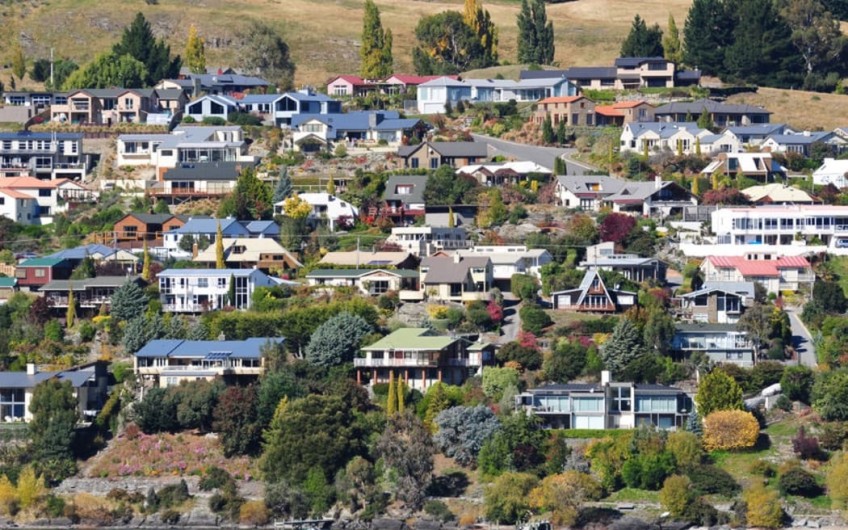 First-home ownership close to impossible in Q'town without 'bank of mum and dad'
---
This year looks to be the worst for potential first-home buyers trying to get into the housing market since 1957, according to new research into housing affordability from Infometrics.
And in the continually strong Southern Lakes and Central Otago housing market, want-to-be buyers are feeling the squeeze more than most.
According to Infometrics' analysis, overinflated house prices have significantly increased the proportion of people's income that they will need to devote to mortgage servicing throughout the lifetime of the loan.
The prolonged housing boom since the early 2010s also means that today's buyers are likely to experience less capital appreciation in property values, which would otherwise help mitigate the high ongoing mortgage costs they are signing up for.
Infometrics chief forecaster Gareth Kiernan says in Queenstown Lakes house prices relative to incomes are among the highest in the country, he says.
"As a result, potential first-home buyers in the area have some of the biggest deposit hurdles to overcome if they are to become homeowners.
"The surge in the area's property values during 2020 and 2021 in the wake of Covid-19 means that buyers face the prospect of devoting a very high proportion of their income to servicing their mortgage throughout their lifetime, so it is unsurprising that Queenstown has one of the country's highest proportions of households with a boarder helping to meet these costs."
The stretched affordability metrics also mean that the area could be more susceptible to house price falls as mortgage rates continue to rise over the next 12 months, he says.
"However, the positive effects of the border reopening and improving tourism activity could mitigate these pressures, particularly if there is a significant pick-up in people from Australia looking to buy property in Queenstown and the lakes area."
There's a long-running debate between baby boomers and millennials about who had it tougher when trying to purchase their first home, he says.
"Our analysis shows that even with mortgage rates below five percent, the average home's million-dollar price means that today's first-home buyers face much less favourable financial outcomes than a buyer in 1987 did with interest rates of 20 percent."
In Housing update: A new lens on affordability, Infometrics compares the total payments made by homeowners over the lifetime of their mortgage against the value of the property when the loan has been repaid.
This approach takes better account of total housing affordability than simple comparisons of incomes to house prices or incomes to servicing costs in the first year of borrowing.
"Given the increase in house prices during 2020 and 2021 and the lift in mortgage rates since the middle of last year, average first-home buyers currently face initial mortgage payments equal to 49 percent of their income.
"This figure is the highest on record, surpassing the previous records of 1987 and 2007," says Mr Kiernan.
"But the killer for current buyers is that they face committing an average of 33 percent of their income throughout the next 25 years to repay their loan.
"Young people are effectively signing themselves up for a lifetime of debt if they want to get into the housing market, with much less money left over for discretionary spending than previous generations enjoyed."
For many young people, the only realistic path to homeownership is with assistance from the "bank of mum and dad".
This outcome is likely to reinforce the divide between families that are homeowners and families that are not, and it strikes at the heart of New Zealand's egalitarian foundations, Mr Kiernan says.
"People enjoy a range of benefits from owning their own home compared to renting," says Mr Kiernan.
"Our analysis highlights the generational issues being caused by New Zealand's housing affordability crisis. There is a social responsibility for greater political action to ensure that homeownership does not continue to slip out of reach for more and more Kiwis."
Nick Newman sells property with Bayleys in Arrowtown. He says generally there are less buyers in the market across all sectors, not just first-home buyers.
"However first home buyers probably have it the toughest at the moment and we are generally seeing less of them especially in the Arrowtown and Queenstown market, where the median house price for May is $1,400,000."
Newbie buyers are finding it harder to secure finance from lenders, he says.
"What they were able to borrow one to two years ago, is a lot less now, then add cost of living and inflation factors - it means that it's really tough to buy in the area."
Sit on your hands and cross your fingers for a bargain, or call on the bank of mum and dad - that's generally the two paths he sees in this neck of the woods for want-to-be homeowners.
But, it is a good market for relatively new owners to take another step up the property ladder, with many having gained significant equity over the last few years, he says.
"And, the step-up difference may not be as a big a gap as it used to be."
Cromwell real estate agent Keeley Anderson, of Tall Poppy, says things are "pretty horrendous for first home buyers.
"The ones I'm seeing getting over the line lately are mostly being supported by the 'bank of mum and dad'."
With sky-high rents, it's a big ask to save a deposit, she says.
"In Cromwell we're still seeing most places selling for north of $600,000. People are having to plan to get flatmates before they even have a house - just to get finance across the line, and that's especially difficult with a lot of first home buyers being young families.
"I have seen a lot of people giving up over the last six months, but I would encourage first home buyers to keep going and to make offers aligned with what is right for them."
You never know what conditions a vendor will be willing to work with, she says.
"With restrictions being eased in the CCCFA (The Credit Contract and Consumer Finance Act) from July, we're likely to see a backlog of finance applications and possibly a more competitive market come spring, so I would encourage any first home buyers who may be in a position to secure finance now, even with conditions, to consider getting back out there and negotiating, as it may be less competitive than it will be later."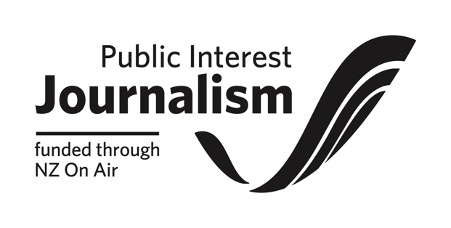 ---