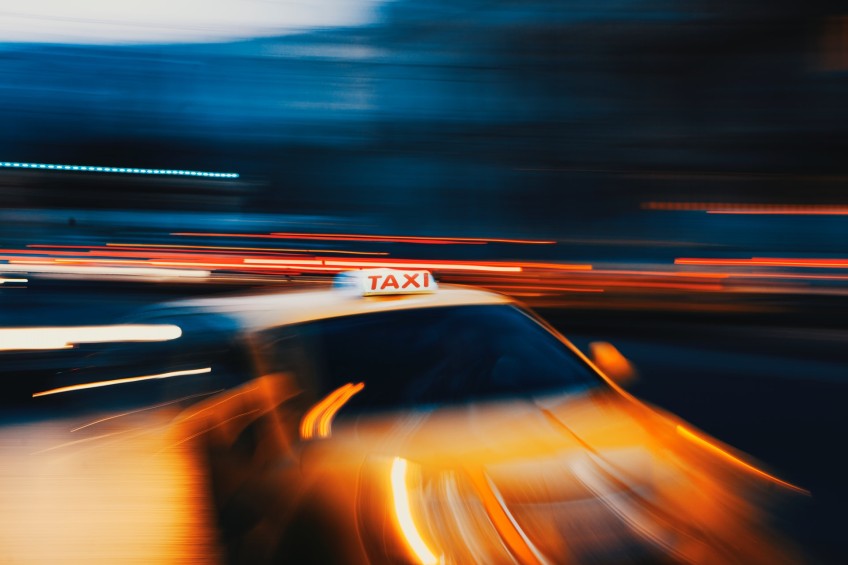 Women at risk from Q'town taxi harassment, overcharging
---
Two women have contacted Crux today citing two separate instances of overcharging and harassment after late-night trips in taxis in Queenstown.
Christchurch holidaymaker Kim Price is fuming after a short taxi ride to her Queenstown accommodation after a night out over Waitangi weekend cost her more than $56.
An Uber ride for the same journey earlier in the day had cost $7.50.
Mrs Price was in town with a group of families to celebrate a 50th birthday.
She says she'd walked the five to ten minutes from her accommodation on Gorge Road "constantly" during her stay.
But at around 10.30pm on Saturday night, Mrs Price hailed a taxi to take her home instead – others in her group were still going strong, but she was ready to call it a night.
"My phone had gone flat, so I couldn't Uber, and I thought 'Oh, I'll just jump in a cab'.
"I had had a bit to drink, so I didn't clarify a price with him or anything like that.
"I didn't expect I'd have to."
Anticipating the ride to be less than $15, Mrs Price was gobsmacked to be asked for $56.10.
She paid, after initially challenging the price.
"I was on my own, I'd had a bit to drink, and I didn't want to mess with him.
"I don't recall him being intimidating but he was pretty adamant that was the price."
The transaction put a dampener on a good night.
"I fumed about it all night.
"I just thought: he's just taking advantage of me because he probably could tell that I'd had a drink, and I was a female on my own, I'm 51, and what was I going to do about it?"
For women alone, after dark, and after drinks, taxis are often a lifeline for getting home, she reckons.
"You don't want to take the risk of walking home, especially when you don't know the place.
"Also, when you've had a drink your desire to go home overwhelms everything else."
Because she was in a vulnerable position to begin with, the behaviour of her driver disappoints her further, she says.
"At the very least, they should have a social responsibility.
"Ok, so people are drinking. But, women especially, don't they have a moral obligation to make sure they get home safe?"
It would be easy to brush the incident aside as a one-off. However, within hours of hearing from Mrs Price, Crux heard from another women with a similar story of a dodgy dealing with a Queenstown taxi driver.
The women, a Queenstown resident of 23 years, who has asked to remain unnamed, was told to pay more than twice her usual fare for the short drive to her home on Bowen Street on Tuesday night.
Like Mrs Price, this woman was focused on getting home, and she didn't negotiate a price before accepting the ride.
"I just got in the car, as you do."
She's taken the three to five-minute journey by taxi many times.
"Sometimes it's $9, sometimes it's $10, sometimes, $11.
"He wanted to charge me $25.
"And I said: 'I'm not paying that'."
The driver threatened to take her to the police station for refusing to pay, so she "called his bluff" and told him to go for it, she says.
But what happened next, left her feeling rattled.
"He then locked the doors of the cab. Right outside my own house."
He drove her back into town, avoiding the police station and let her out.
She was left alone with few options but to walk home. Once back home, she felt unsafe, to the point that she slept in a different bedroom for the night, she says.
"It's not acceptable behaviour for anyone to do to anyone, ever.
"Because I was intoxicated, he thought he could step up and take advantage of that situation."
And in both instances the driver/s claimed the minutes spent waiting were a justified reason for inflating their bills.
Mrs Price's receipt for her taxi trip was issued by CT Otago Taxi, a company in the process of being deregistered, according to information from the NZ Companies Office.
Our anonymous source has no record of her driver.
Less than two weeks ago, Crux reported on calls to regulate Queenstown's chaotic taxi industry.


---