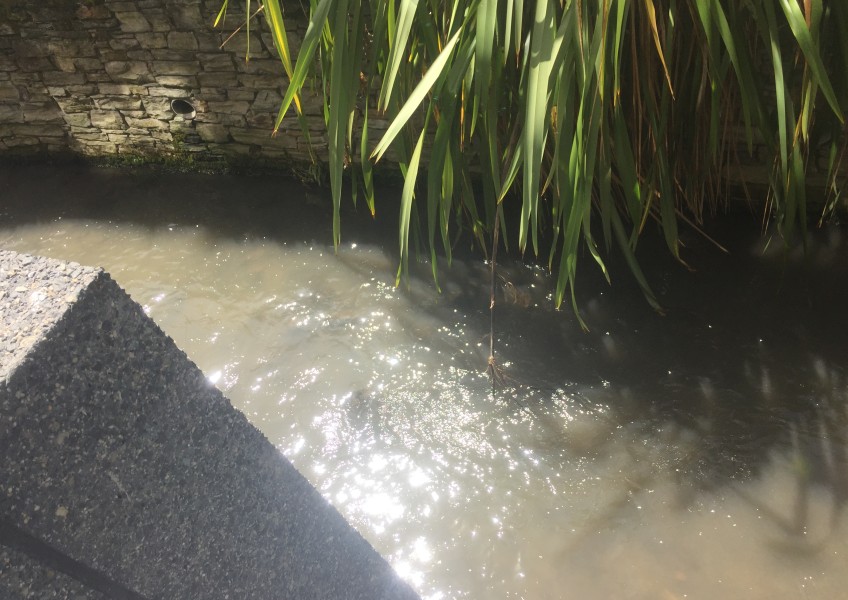 Witness says QLDC creek spill worse than claimed
---
The member of the public who has complained about the discharge of sediment into Horne Creek by a Queenstown Lakes District Council construction team says the incident is more serious than the council has owned up to.
Crux reported last week on the incident with the QLDC saying the discharge was limited to a cubic metre of water containing sediment over a 12-minute period between 12.30pm and 12.42pm last Thursday, November 17.
But the member of the public who witnessed the spill, and who has complained to the Otago Regional Council, has supplied Crux with photos showing heavily discoloured water below the construction site at 12.20 pm on the 17th.
"This looks like well over one cubic metre of water to me," Crux was told when supplied the photos. The complainant has asked not to be named.
The ORC confirmed to Crux this morning (Nov 21) that a complaint had been filed, making the following statement.
"On 17 November 2022, the Council's pollution hotline received a complaint from a member of the public. The matter is subject to a current investigation – no further comment will be made at this time."

---