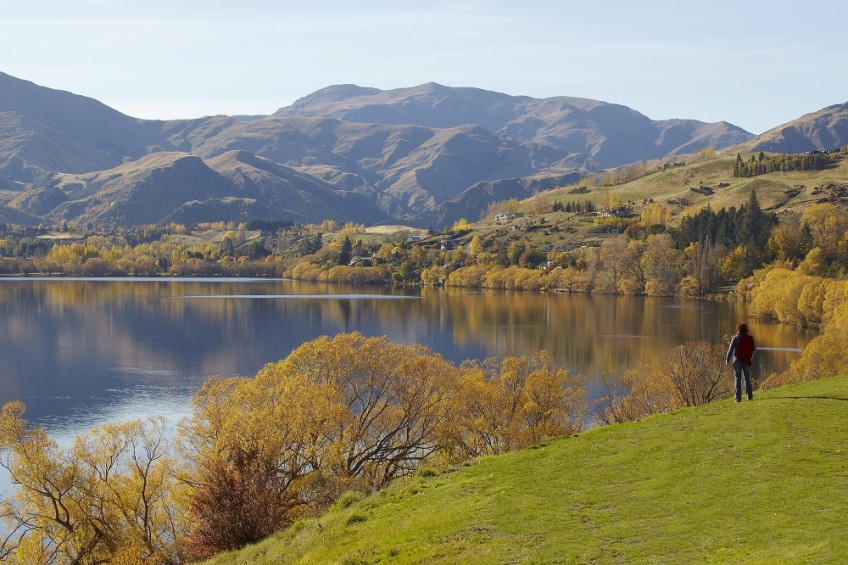 Wetland restoration study launched for Lake Hayes
Jul 11, 2019
---
A new study to look at ways to reduce nutrient flow into Lake Hayes is being funded by ORC, QLDC and DOC. Here's their media release.
"Friends of Lake Hayes are leading a project to identify where wetlands can be restored in the catchment of Lake Hayes. This study will be carried out by NIWA, and is being funded by a collaborative effort through grants from the ORC, QLDC and DoC.
Now that ORC has a fully operative monitoring buoy in Lake Hayes, over time we will be able to measure water quality improvements in real-time, to track the outcomes of any restoration initiatives.
ORC General Manager Operations Gavin Palmer said "the study was part of the programme of actions being undertaken by ORC in collaboration with other stakeholders to improve water quality in Lake Hayes."
The Lake Hayes Management Strategy (adopted by ORC in 1995) had an overall goal of 'improving the water quality of Lake Hayes, to achieve a standard suitable for contact recreation year-round and to prevent further algal blooms.' One of the implementation strategies was to reduce inflows of phosphorus to the lake (to reduce the likelihood of algal blooms).
The reconstruction of wetlands in the Lake Hayes catchment was identified in the 1995 strategy as an option to reduce phosphorus loads entering the lake. Wetlands work as sinks and can regulate or trap the flow of nutrients (including phosphorus attached to sediment).
This study will provide information about where wetlands can be reconstructed, and what each wetland would do to improve water quality arriving at the lake. It will also provide the basis for an action plan to take to the community for consultation and implementation."
Queenstown Lakes District mayor Jim Boult, who is also a Lakes Hayes resident said "it was great to see the various organisations collaborating with the local community to get this work underway and hope it would be the beginning of a new chapter for the lake"


---