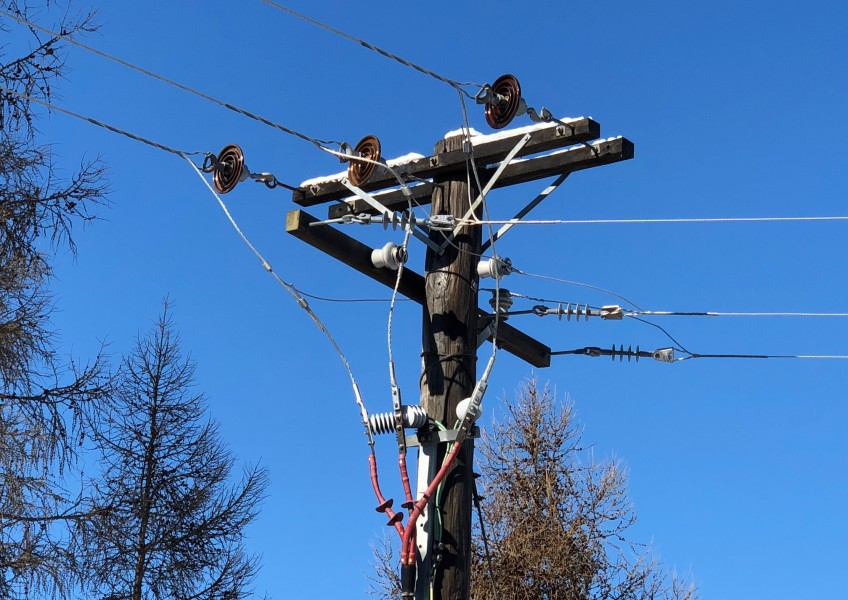 Weather update: Over 600 houses still have no power
---
Here's the latest detailed update from Aurora Energy in Dunedin.
"Response crews worked until last night to restore power to affected customers in the greater Wakatipu Basin area following heavy snow yesterday. Response crews were back making repairs from daylight this morning.
We currently have around 653 people without power. We thank the public for their patience while we are working to restore power.
360 customers in Glenorchy remain without power as road closure and fallen trees prevent access. The road to Glenorchy remains closed with reports of fallen trees. A helicopter will be used to fly the power lines this morning to inspect and assess damage from the air. Ground crews are on standby to attend as soon as access is possible. Until the extent of the damage is known, we are unable to estimate when repairs will be completed and when we will be able to get power back on. We will provide further updates as the situation develops. Queenstown Lakes District Council is in contact with the local community to determine what assistance is needed.
285 customers in Fernhill, Sunshine Bay and surrounding areas remain without power. A cable fault has been located and repairs are underway.
8 customers in Arrowtown, Frankton and Kingston Road, Queenstown are without power. Repairs are underway.
Power was restored to 783 customers in the Dalefield area and a number of customers in Arrowtown overnight thanks to the efforts of response crews. Crews will continue clearing up operations to restore power to all areas.
Keep safe:
The public is reminded to always keep well clear of fallen power lines or damaged electrical equipment and treat them as live at all times.
Customers who rely on medical equipment should contact their retailer for any further updates and if there is an immediate health threat contact their health provider or call 111.
We understand the inconvenience that service interruptions cause and we will be working hard to restore power to affected customers as soon as is safely possible. The safety of the public and line crews is of primary importance at all times.
People should be prepared for the possibility of electricity-related hazards and unplanned power outages, in particular:
Always keep well clear of fallen power lines or damaged electrical equipment and treat them as live at all times
Watch out for falling tree branches as these can cause damage to power lines
If a power outage occurs, switch appliances off at the wall to avoid possible damage to electrical appliances when power is restored.
Make sure you have adequate food supplies, warm clothing and bedding, torch and spare batteries, battery radio and an alternative source of heating and cooking"


---