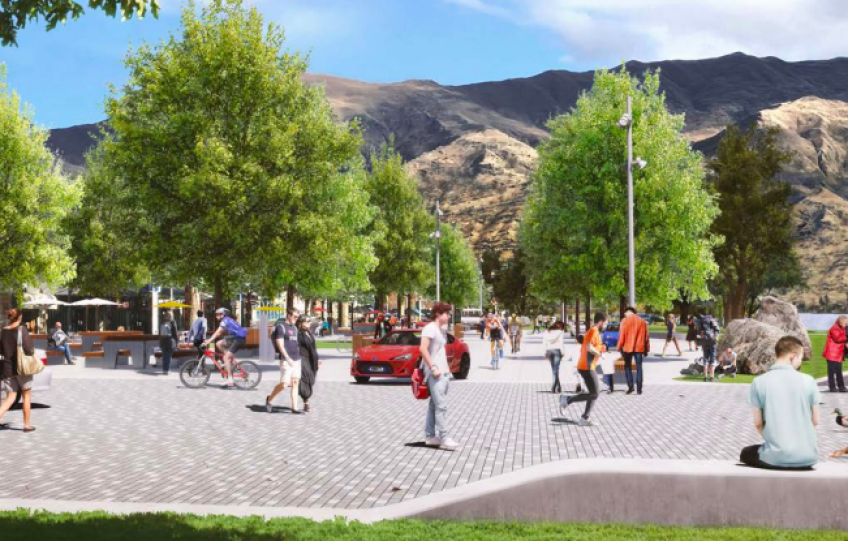 Wanaka draft masterplan released
Jun 10, 2019
---
The QLDC has released a draft of the Wanaka master plan for public feedback. Here's the full media release.
"A draft Wānaka Town Centre Masterplan and supporting transport solutions have been released for public feedback today.
Queenstown Lakes District Deputy Mayor Calum MacLeod is thrilled to see the draft Masterplan progress and is looking forward to testing it with the Wānaka community.
"The draft Masterplan we are presenting to the community this week builds on a lot of great work completed over many years and also more recently through our community engagement and activation trials.   The result is an aspirational concept plan for how our town will look, feel and evolve over the next 30 plus years," he said.
Mr MacLeod highlighted that the draft Masterplan at this stage is a conceptual.
"What we are seeking feedback on is a conceptual illustration of how we could enhance the town centre in a cohesive and forward thinking way. No specific project or outcome has been decided at this stage. The diagrams are basic because there is still a lot of formal affected party consultation, detailed design and costing to complete once a Masterplan is endorsed by the Council," he said.   
"We hope the diagrams will allow you to use your imagination on how we could enhance the future of our town centre space," Mr MacLeod said.  
From 10-28 June there would be lots of opportunities to ask questions about the draft Masterplan and provide feedback.
"We'll be holding drop in sessions, pop-up info stalls, presentations and sessions with our young people throughout the month and really hope to hear from as many people as possible," Mr Macleod said. 
An engagement summary document will be inserted in the Wanaka Sun on Thursday 13 June or could be viewed online at letstalk.qldc.govt.nz/Wanaka-masterplan.  Information is also available at the Wānaka Council office, Wānaka Recreation Centre and Library. 
Feedback closes on 28 June." 
Drop in session – info stand dates: 
13 June, 2.00pm-6.00pm – Pop-up info stand at Wanaka New World
17 June, 11.00am-2.00pm – Public drop-in session at Wanaka Hotel
22 June, 2.00pm-6.00pm – Pop-up info stand at Wanaka New World
24 June, 5.00pm-8.00pm – Public drop-in session at Wanaka Hotel

---