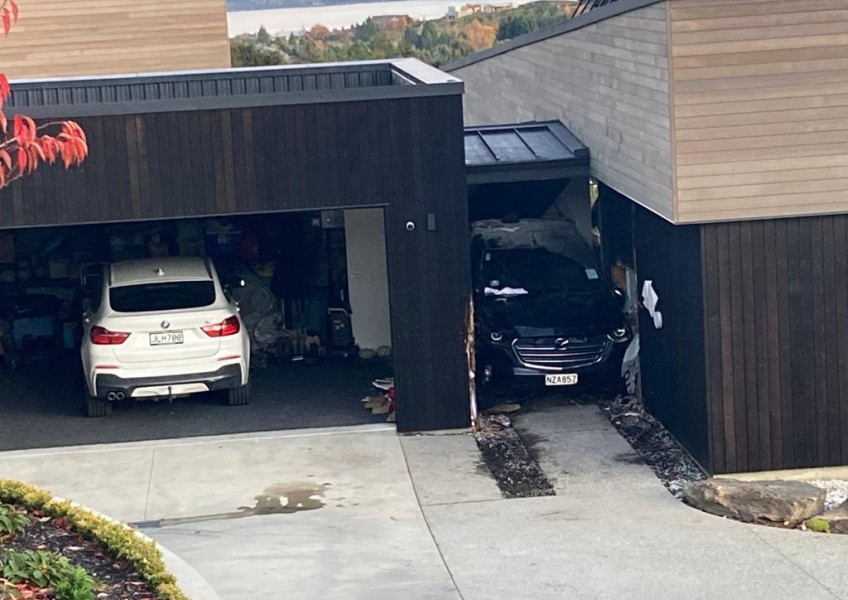 Wānaka man wedges himself between car and house
---
A Wānaka man spent two hours wedged between his car and his house early this morning as rescue crews worked to free him.
The mishap happened as New World manager Clayton Hope prepared to leave his property before light for a work shift.
His car rolled back down the driveway as he was trying to shut the gate, trapping him.
Mr Hope's wife Janice Hughes has told Crux the handbrake on the car had not appeared to engage properly, and her husband had tried unsuccessfully to jump back in the car.
"Unfortunately, he didn't get all the way in the car and because (the driveway) is so steep, (the car) went quite fast.
"Basically, he parked it directly in the entranceway of the house right beside the firewalls...part of our garage…he ended up pinned under the car and against the firewall of the garage, which is a concrete block wall."
The car had smashed through the entranceway and into the bathroom, she says.
"We actually nearly blew the house up because he'd run through the gas line for the house and as well as the water line."
Despite the drama, Ms Hughes has retained her sense of humour, saying it was the perfect parallel park, it was just unfortunate that the car was in the house.
She says she woke up to the feeling of the house "rumbling" and thought there had been an earthquake.
"I wondered what the hell was going on...I basically encountered glass and water in the living room because the water line had been ruptured and then I smelt gas and Clayton yelling for help. So I rang 111."
Police have confirmed they were called to the Weatherall Close address at approximately 4.50am, where they found Mr Hope in his unusual predicament.
Fire and police crews worked until approximately 7am to free him, using air bags to shift the weight of the vehicle, according to a Fire and Emergency spokesperson.
Ms Hughes says the crews also cut through the walls of the house during the extrication.
A spokesperson for St John has confirmed to Crux it had two ambulances and a helicopter at the scene, and the patient was transported to Dunedin Hospital with serious injuries.
Ms Hughes says her husband has "crushing injuries" but he is doing well.
She is grateful for the work of emergency services, especially when she considers some are volunteers from the community.
"Emergency services were amazing...Everyone was so lovely and just doing everything that they could do to extricate him as quickly as possible. It was such a difficult thing to do.
"It was really awesome to see them working really, really well."
Main image (Supplied): A mishap with a handbrake early this morning resulted in Wānaka resident Clayton Hope pinned between his house and his car.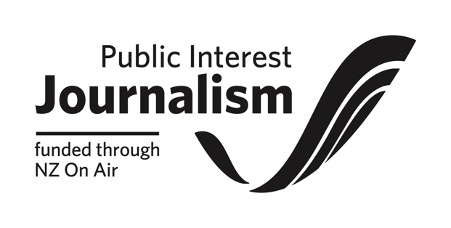 ---