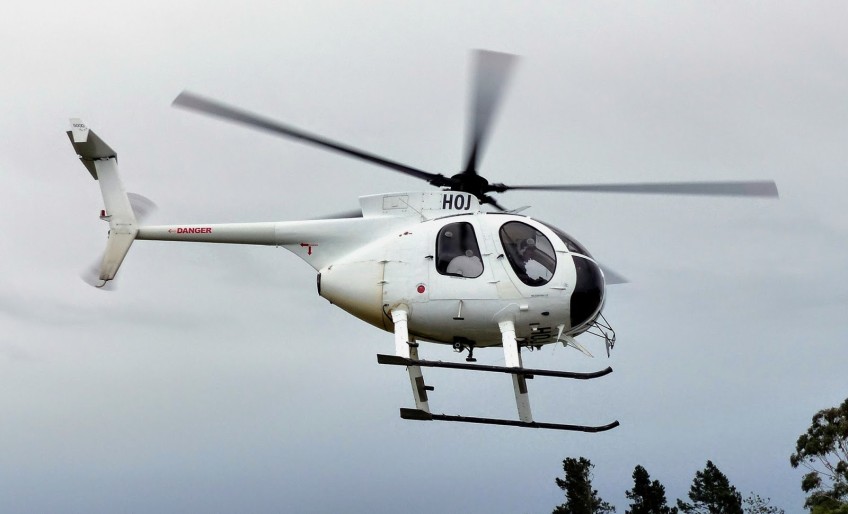 Wanaka crash helicopter - history of previous issues
---
The Civil Aviation Authority has released operational details of the helicopter that crashed near Wanaka airport last week, killing all three people on board. The information shows that the helicopter was almost 40 years old, had changed ownership 18 times and been involved in 16 previous accidents or incidents.
None of the previous incidents involved fatalities or injuries.
The information was released by the Civil Aviation Authority to Crux as an Official Information Act request with urgency due to public interest. The Transport Accident Investigation Commission (TAIC) is currently investigating the accident near Wanaka airport last week that killed pilot Nick Wallis, and two Department of Conservation staff Paul Hondelink and Scott Theobold. Nick Wallis' brother Matthew was killed in a separate helicopter crash in July this year. Both are the sons of aviation pioneer Sir Tim Wallis.
In releasing information to Crux, Civil Aviation Authority Principal Solicitor John Parnell made it clear that "The Authority would advise the appropriate parties immediately should there be any safety concerns for other aircraft."
Most of the reported incidents are relatively minor, but the helicopter (a Hughes 500 registration ZK HOJ) was involved in a forced landing and "roll over" in August 1986 at Ormond near Gisborne due to air being sucked into a fuel line. Other reported incidents involved metal fatigue in key rotor components (1997) and filler being used to cover corrosion in a main rotor blade (1997) - both discovered during routine maintenance inspections.
The most recent incident was in Taihape on the 8th of December 2016 when the CAA records say:
On approach noted the collective at an abnormally high position for the load being carried. On landing ran out of collective travel.Investigation found the Power Turbine Governor defective. PTG replaced, tested, satis.
(The collective is a lever used by the pilot to change the pitch of the rotor blades.)
One of the country's leading helicopter engineers, who preferred not to be named, said that the CAA information was useful in that it showed that known issues with the aircraft had been addressed. "These are a good working helicopter and there's a strong culture in New Zealand of reporting all engineering problems, no matter how apparently minor."
The same engineer said that the age of the helicopter plus the number of owners and incidents did not flag any obvious problems. He said that all of the repair types and incidents in the CAA report were relatively unsurprising for this type and age of aircraft.
The official TAIC report into the accident could take over a year to be complete. TAIC will release an urgent, immediate report if their findings suggest any risks that would affect other helicopters of this type.
Main Image: The Helicopter that crashed near Wanaka airport last week - ZK-HOJ.


---