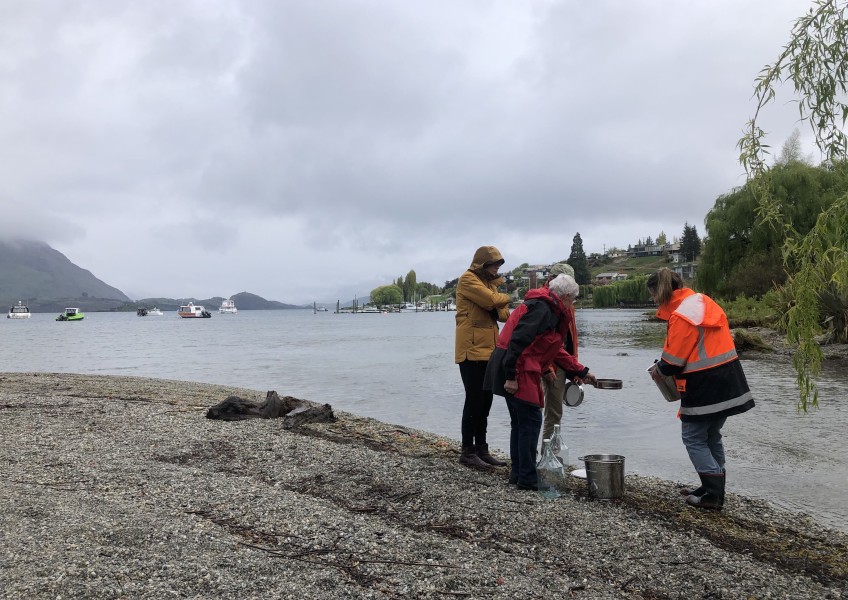 Study finds tiny plastic pieces in 'pristine' Lake Wānaka
---
It's confirmed, there's micro-plastics in Lake Wānaka but the team behind the study are awaiting an analysis of exactly what these fibres are and where they came from before they entered the lake.
PhD student Veronica Rotman is taking water samples to the chemistry lab at the University of Otago at the end of this week after her and the team at WAI Wānaka conducted testing at ten different spots on the lake over winter as part of Ms Rotman's research with the University of Otago and the University of Auckland.
This sampling process was replicated at an event on the weekend, with the team at WAI Wānaka getting roughly 50 people to take their own water samples from the lake or Bullock Creek, before running it on filter paper set up on a special apparatus at a pop-up outdoor lab at Dinosaur Park.
WAI Wanaka education lead Jose Cranfield says she and community members discussed how the reality of plastic being in the water differs from its "pristine, really beautiful and clear and green" appearance.
She says the lab results will help provide more insight, and the "ultimate goal" is to stop any sources of plastic before they enter the lake in the first place.
"The idea behind that is that eventually we'll be able to source match them back to the product or the industry where those plastics have come from, and how they got into the lake."
The WAI Wānaka team was also joined by Plastic Free Wānaka, Wastebusters and Friends of Bullock Creek at the event on the weekend, and they all shared advice with the community on how to stop the "huge numbers of particles" entering the lake, Ms Cranfield says.
She thinks one potential source of plastics contamination in the lake could be the clothes we are wearing - tiny fibres from synthetic fabrics could be making their way into the water.
"When we're walking around in clothes that are not made out of wool or cotton or those natural fibres and they're just shedding. Our clothes will shed fibres and they become airborne and they end up in the atmosphere, and that's how they get into the water."
There will be two more rounds of data collection for the project, with researcher Ms Rotman planning to grab second samples from the same sites she visited in winter on October 30 and then again in February.
The idea for the project was born last year during a lakefront rubbish pickup with Year 7 school students, who discovered tiny pieces of plastic amongst driftwood that had washed up on the lakefront.
Main image: Jose Cranfield in the high viz demonstrating sampling methods with community members at the event this weekend.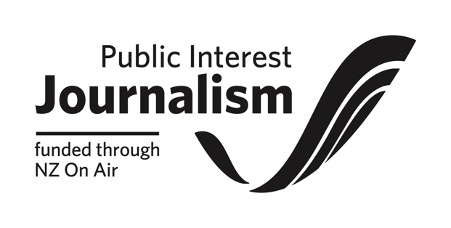 ---