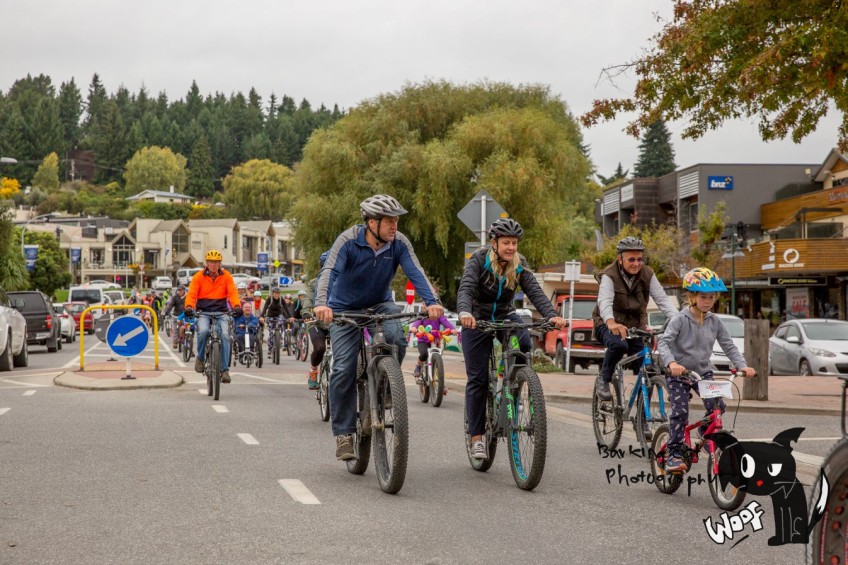 Urgent need for Wanaka cycle network - Simon Telfer
by Simon Telfer - Apr 22, 2020
---
Reader Commentary: Simon Telfer is a Wanaka based business and governance advisor - and a very keen cyclist!
Build safe cycling infrastructure and we will come. In our thousands.
Such is the stark observation of our Great Pause. With Wānaka's streets largely devoid of vehicles it is, by way of a silver lining, the ultimate active transport activation. Residents of all ages and abilities have emerged to ride their bikes, many dusting them off after years of neglect. Why? Because they've always wanted to but only now was it safe to do so. Witnessing this surge in two wheeled activity highlighted the imbalance in how we currently allocate urban space to different modes of transport.
Biking infrastructure is not only about community safety. Increased cycle commuting is a tangible step towards achieving our Climate Action Plan. Those who substitute car trips for bike trips benefit public health. People who bike and walk socially connect with other residents, maintaining the Wānaka vibe. Cycleways benefit both residents and our town's visitors. Noise pollution – well, more birdsong anyone?
But this is not new. Our community has been advocating for protected cycleways for over three years now.
What is new, however, is the realisation that the current pace of implementation is too slow. No protected biking infrastructure has been built in Wānaka for years. Not. One. Piece.
We restate our call for the Wānaka community to be taken seriously. For QLDC to commit sufficient resources to the planning, designing and implementation of safe biking infrastructure – at scale. We desire a cycle network, not sporadic parts of a network, starting with:
Aubrey Rd protected cycleway design to be completed and implemented, with pace
Anderson Rd protected cycleway implementation to be undertaken, with pace
Schools to Pool cycleway to be designed and completed, with pace
Wānaka Town Centre protected cycleways to be designed and completed, with pace
Beacon Point Rd protected cycleway to be designed and completed, with pace
Let's not squander the present Government's willingness to invest in active transport. Post COVID-19 lockdown requires decisive leadership …. and timely action.
Simon Telfer
Active Transport Wānaka
Main Image credit: Barking Cat Photography.

---