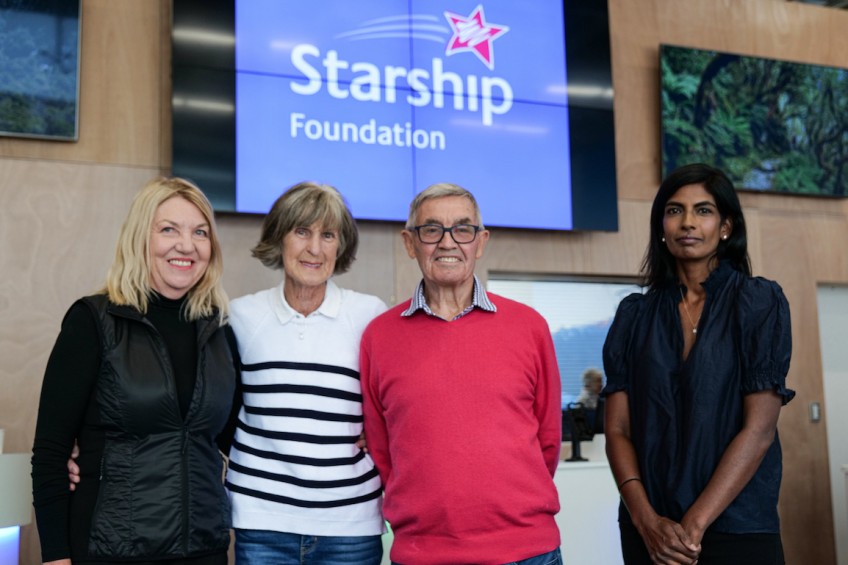 Ultimate Hikes raises $125,000 with charity walk
Jan 21, 2021
---
From Ultimate Hikes:
"Queenstown based guiding company, Ultimate Hikes, has raised $125k for the Starship Foundation through a dedicated charity walk, Hike for Starship.
Fifty keen participants booked Hike for Starship and head off on their five-day guided walk along the Milford Track today (Thursday), with all proceeds from the trip going to the Starship Foundation for Starship Hospital's Paediatric Intensive Care Unit (PICU).
The money raised will help fund the expansion of Starship's PICU, creating another ten beds in the unit.
Starship Hospital Paediatric Intensivist Dr Anusha Ganeshalingham said her team were thrilled by the generous support from the Queenstown tourism business.
"These funds help immensely in the expansion of our unit, providing critical services to an ever-growing population of children and accommodating advancing technology that will enable us to do more than we've ever been able to do as the national centre of child health care."
Her colleague at Starship Hospital, Dr Helen Evans, is participating in the charity walk and said she's always been up for a challenge and loves supporting a good cause.
"Completing a Great New Zealand Walk has been on my bucket list for a while so when this opportunity came up I thought it was a great time to tick it off. I've also had a significant birthday recently and was meant to be traveling to Peru to complete the Inca Trail to celebrate. So this is now my new Inca Trail moment."
Ultimate Hikes General Manager Noel Saxon said it was a privilege to support such a worthy cause.
"The donation will contribute to a much-needed service for sick children from around New Zealand. It's a cause close to our chairman Sir John Davies' heart, and something we're very proud of. We are also delighted that Real Jouneys has contributed the boat rides and cruise on Milford Sound which is part of our Milford Track guided walk package."
Ultimate Hikes is the only company in New Zealand to offer all-inclusive guided hikes with private lodging along the Milford and Routeburn tracks."
Main Image: L-R Christine Allen, Philanthropy Manager Starship Foundation, Trish, Lady Davies, Sir John Davies, Dr Anusha Ganeshalingham


---