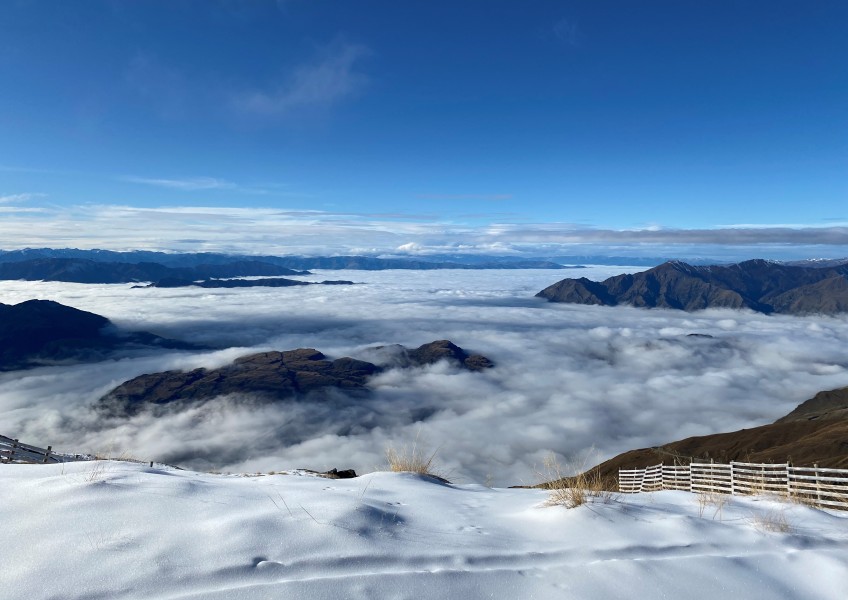 Treble Cone delays opening - high temps, not enough snow
Jun 22, 2023
---
Treble Cone has today shared an update that the season opening will be delayed, with the decision being reassessed early next week. Treble Cone was due to open on Saturday 24 June.
General Manager of Cardrona/ Treble Cone, Laura Hedley, says the team is ready to welcome guests as soon as those temps drop and that snow falls.
"Treble Cone, being lower elevation at base, does need a bit more snow for opening so we're eagerly refreshing that forecast. The team is as ready as our riders, so we're playing an involuntary waiting game.
"But while Treble Cone sits patiently, the learners' slope and McDougall's Express Chondola are running smoothly at Cardrona. In our first week, we have so far welcomed nearly 6,000 guests and have experienced stunning days above the inversion.
"Guests originally planning to ride Treble Cone this weekend are welcome to join us at Cardrona (please reach out to Guest Services to convert your pass)," said Ms Hedley.


---