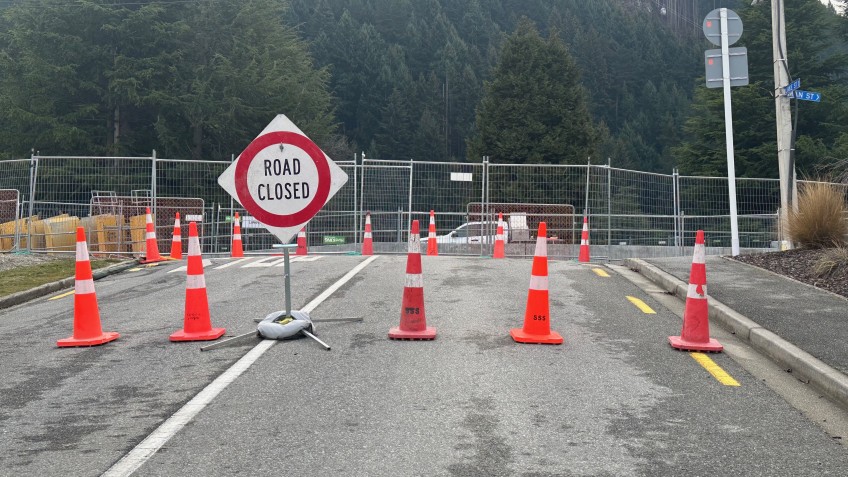 Traffic ahead: Queenstown's Lake Street set to shut, again
---
Almost as soon as commuters had finished celebrating its re-opening, Queenstown's Lake Street is set to shut again - this time, for approximately two months.
Lake Street will close from next Monday (August 28) to allow for the final stages of work to upgrade Man Street.
The Queenstown Lakes District Council delivered the news in a media statement released late Friday.
In it, the council's infrastructure and property boss Tony Avery says the project team "carefully considered all possible options" before landing on its decision, acknowledging it will potentially cause delays during peak times for those travelling through town.
The news has a feeling of deja vu for residents of Sunshine Bay and Fernhill who experienced long delays just months ago due to a similar closure. The road allows motorists approaching the CBD from that direction to skirt around Shotover Street.
The delivery of news of the latest closure led some locals on social media to ask, "Is this for real?".
The response from Fernhill and Sunshine Bay Community Association chairperson Simone Bray, "Unfortunately yes, this is real".
At the end of June, Ms Bray told Crux she thought the council could have done more to mitigate the possibility of delays for locals last time round.
Now, she is back at it, lobbying the council in an attempt to find some potential solutions to the upcoming expected delays in the months ahead.
Mr Avery says dropping to one lane to allow work to progress and limited traffic to flow is not an option due to the steepness of the street and the number of heavy vehicles expected on the job.

"The team will be making every effort to complete the work as quickly as possible and minimise the closure period," he says.
The work is part of the infrastructure upgrades required to enable development of the Lakeview land, although the council says in its media release the upgrades will also "help create a safer environment for all road users".

So, what's happening? Basically, Man Street is being rebuilt from Lakeview to Brecon Street, following installation of underground water, stormwater and wastewater services. This includes a wide shared path as far as Hay Street, the rebuild of road foundations in preparation for sealing, raised safety platforms to slow down traffic and the installation of traffic lights to better manage the intersection of Man and Brecon Streets.

"We will closely monitor the effects on traffic and maintain contact with the Wellington Transport Operations Centre which operates traffic lights across the South Island. However, we also ask that drivers be patient, allow extra time if travelling through town to and from Fernhill and beyond or consider travelling outside of peak times where this is possible," " Mr Avery says.
Read more:
Fernhill commuters lose 5hrs a week to road works and new lights
Congestion continues despite Shotover Street traffic light tweaks


---